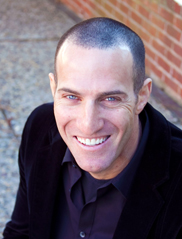 TODD H. DESATNICK, Broker/Owner,
began investing in Cape May real estate in 1996 and achieved his New Jersey Real Estate Salespersonís License in 1998. After graduating from the Richard Stockton College of New Jersey with a degree in Marketing, he worked in his familyís Cape May based decorating business for 10 years before deciding to pursue a full-time career in real estate in June 2003. Prior to forming his own company, he specialized in residential sales in Cape May County and obtained his New Jersey Real Estate Brokerís License in August 2006. Toddís personal real estate investment experiences combined with his extensive sales and marketing background have catapulted him and his team to become trendsetters and leaders in the real estate industry today. As a native of Cape May, his comprehensive understanding of the area allows him to offer invaluable local knowledge to his clients and anyone thinking of living in the beautiful community that he calls home.
Toddís entrepreneurial spirit combined with his lifetime of involvement in athletics fuels his competitive drive, motivation and enthusiasm for members of his team to succeed in and out of the business environment. As an avid swimmer, cyclist, paddleboarder, surfer and boater, he knows a balanced business and social lifestyle promotes challenges, growth and the ultimate success.
TODD H. DESATNICK
CELL: 609.780.2033
EMAIL: tdesatnick@desatnickrealestate.com
TODD H. DESATNICK
BROKER OF RECORD
CELL: 609.780.2033
EMAIL: tdesatnick@desatnickrealestate.com

324 CARPENTERS LANE, SUITE 2C
CAPE MAY, NJ 08204
OFFICE: 609.884.1300
FAX: 609.884.1304
TOLL FREE: 866.884.5775
WEBSITE: www.desatnickrealestate.com