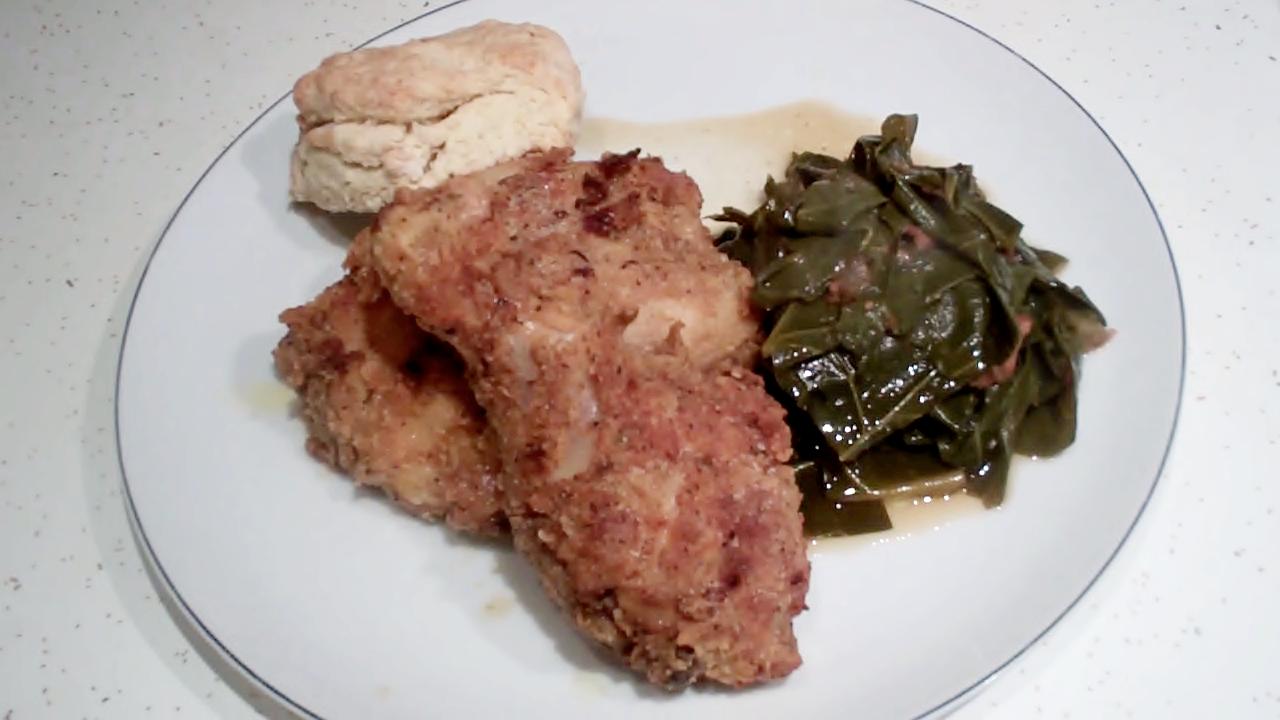 A crime has been perpetuated against the taste buds of the American populous. The villains here form an Axis of Culinary evil. The perpetrators are a clown, a king, and a colonel. Fast food has taken away our desire to cook and our ability to distinguish good food from mediocre food. Proof was established when Zagat's named KFC as America's best fried chicken. Have our standards of taste fallen that far? It is time to dust off our skillets put down the McNuggets and get back to the kitchen.
Fried chicken is the penultimate in American comfort food and simple to make. Fried chicken assumes many varied forms from region to region, none of which require a faux military title. Fried chicken was cooked in various forms around the globe long before the South claimed it as its own. Fried chicken was popular amongst the Scottish clans of the Highlands. The English preferred the blander boiled chicken. Spiced foods and deep frying was prevalent in the cuisines of Africa. These two cultures and cooking styles converged on the plantations of the Antebellum south. Spices were generally shunned in Scotland whereas Africa was at the crossroads of the spice trade. This blending of cultures and cuisines makes fried chicken one of America's first fusion foods.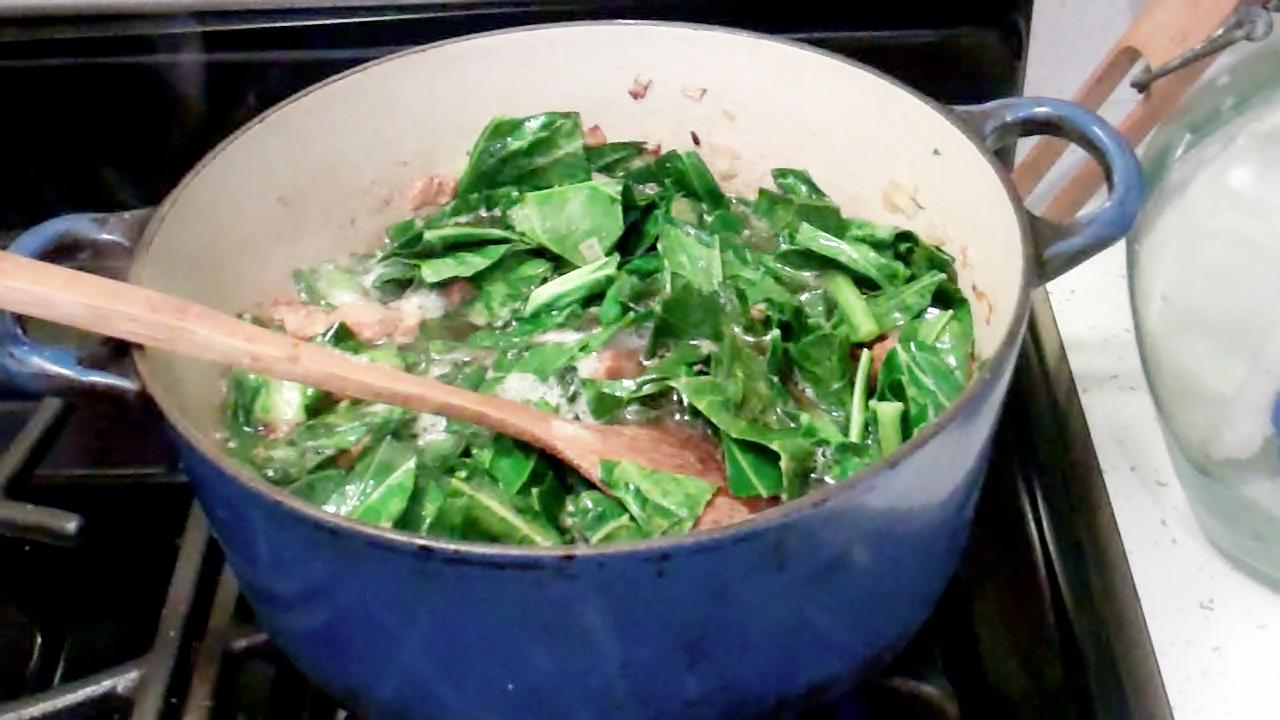 Fried Chicken is one of those dishes that people have very defined ideas about regarding the right and wrong way to prepare. It is generally agreed that you start with a chicken. After that, the discrepancies begin. Since this is my column, I will enlighten you with what I consider proper fried chicken technique.
Use the comment section at the end of the column [Editor's note: We no longer have one] to submit your rebuttal. This is a friendly discussion, so please no fowl language.
Start with a broiler chicken and cut it into eight pieces. Soak in buttermilk, seasoned with black pepper, dry mustard and hot sauce. Soak at least 24 hours. The acids in buttermilk help breakdown the muscle tissue, yielding a tenderer product. Osmosis also occurs when the soaking liquid is absorbed into the chicken, enhancing the flavor profile. After the chicken has soaked, drain lightly, but do not pat dry.
For the breading, I like heavily seasoned flour. Paprika, granulated garlic, onion powder, thyme and black pepper all add some zing to the chicken. Without much effort, you can easily exceed eleven herbs and spices and create a flavor that outranks the colonel.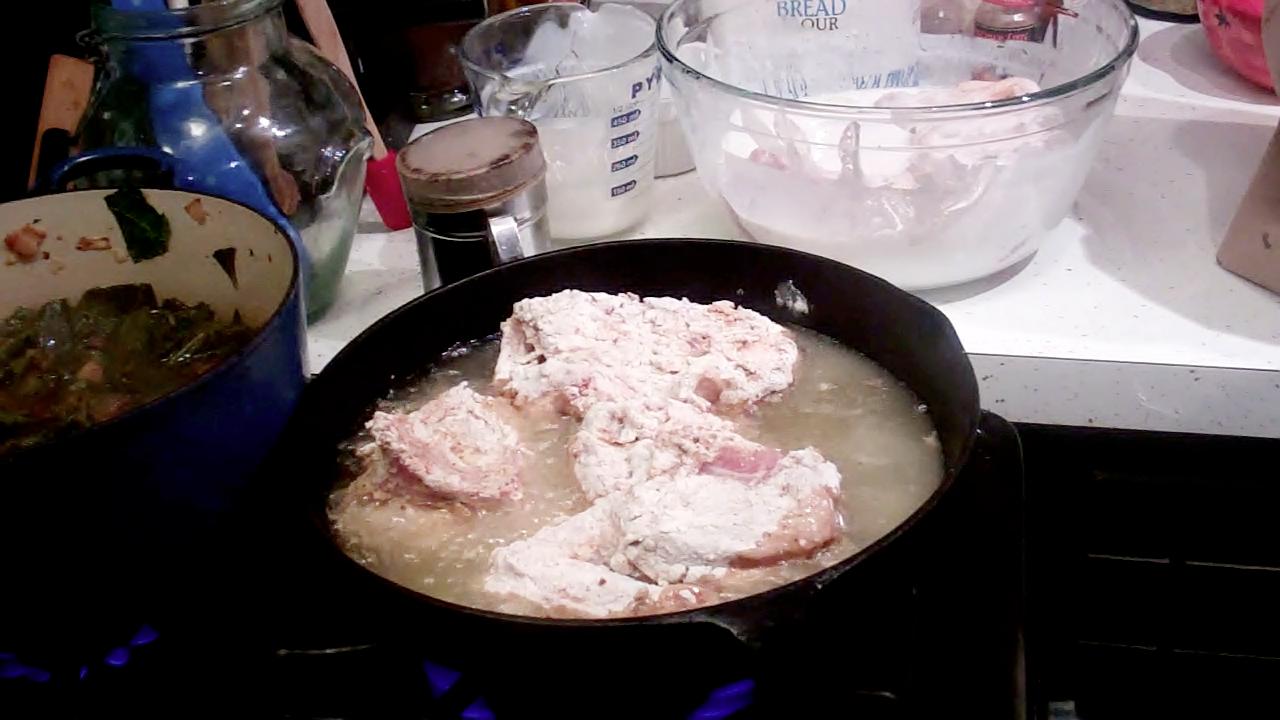 I lightly salt the flour. If you are frying a lot of chicken, salt breaks down the oil. Also, fried chicken takes about 20 minutes to cook, just long enough for the salt to dry out the bird. Salting the chicken after it is fried prevents this and rounds out the flavors of the layers of seasoning. The best method of cooking is pan frying rather than deep fat frying. Heat a cast iron skillet over medium heat and fill 1/3 full with peanut oil. Flour chicken, by placing seasoned flour in a paper bag, add chicken, fold shut and shake vigorously. Place chicken in skillet. Fry about 10 minutes. Turn. Fry 10 more minutes.
Side dishes for fried chicken come in as many permutations as the chicken itself. For me, no fried chicken meal is complete without biscuits. Southern-style biscuits are simple to make. The type of flour used is critical. A blend of bread and cake flour will deliver a fluffy biscuit that doesn't crumble too easily. Under mixing the dough creates what is referred to as a "shaggy mass" this will help avoid RBS, rubber biscuit syndrome. When cutting the dough, it is essential to bring the dough cutter straight up and down and avoid twisting. This will allow the biscuit to rise evenly and achieve maximum fluffiness.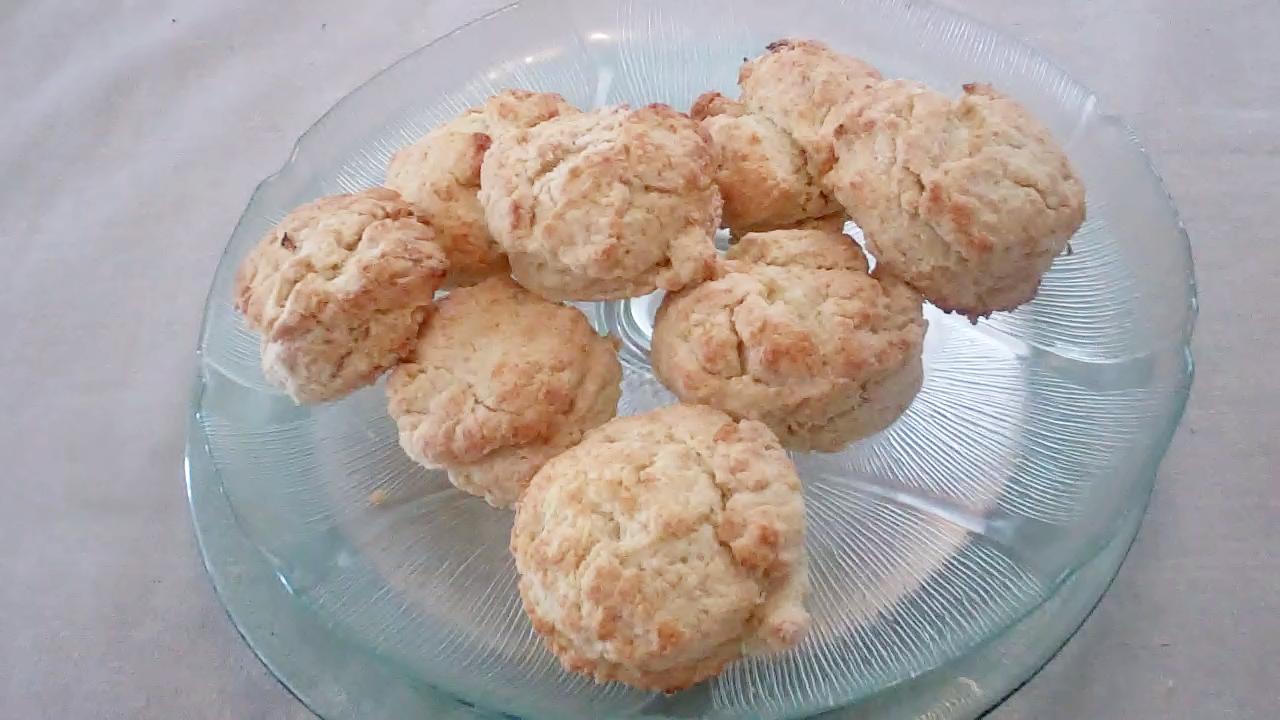 Cheesy grits and collard greens also make good accompaniments. The great thing about grits, biscuits, collard greens and fried chicken is that cooking them is intensely personal. They lend themselves to individual interpretations. It is not important whether you soak the chicken in milk or buttermilk or how you season. What is important is that you put down the bucket and cook for yourself and your family. Food prepared by your own hands always tastes better. Until next month, Bon Appétit.
Video: Frying chicken with the Persnickety Chef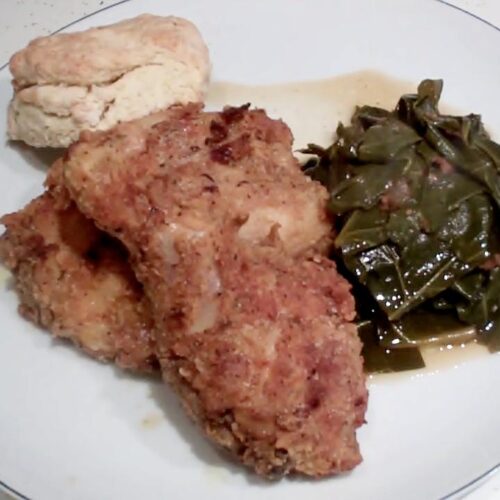 Persnickety's Ultimate Fried Chicken
Ingredients
Chicken
1

chicken cut into 8 pieces

2

cups

buttermilk

2

teaspoon

thyme

1

teaspoon

hot sauce

1

tablespoon

black pepper
Seasoned Flour
3

cups

flour

2

teaspoons

pepper

2

teaspoons

thyme

1

tablespoon

paprika

1

teaspoon

chili powder

1

teaspoon

coriander

1

teaspoon

celery seed

2

teaspoons

granulated garlic

1

teaspoon

onion powder

1

teaspoon

oregano

1

teaspoon

coriander

1

teaspoon

cayenne

1

teaspoon

cumin
Instructions
Marinate chicken overnight in buttermilk mixture. Drain.

Prepare seasoned flour by combining the ingredients.

Lightly toss chicken pieces in a paper bag with seasoned flour.

Fry in cast-iron skillet. Fill one third of the skillet with vegetable oil, heated to 325 degrees. Cook chicken pieces approximately 10-12 minutes per side. The size of the chicken pieces and oil temperature will affect cooking time.

Drain on paper towels. Salt and serve.
Video
Notes
This recipe has two videos. Learn how to fry the chicken at https://youtu.be/gLZR_Kpoozw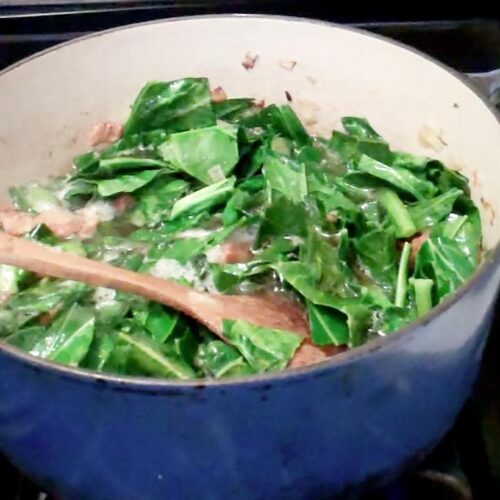 Collard Greens
Ingredients
1

bunch collards

rinsed well, ribs removed and cut into 1-inch squares

4

ounces

slab bacon diced

1

onion diced

4

cloves

garlic minced

¼

cup

cider vinegar

Salt & pepper to taste

Red pepper flakes to taste
Instructions
In soup pot, render bacon until crispy.

Add onions and garlic. Sweat lightly.

Add greens. Season. Cover with water or stock. Bring to boil.

Reduce to simmer. Simmer 1 hour.

Add cider vinegar. Cook 20 more minutes until tender.

Adjust seasoning and serve.
Video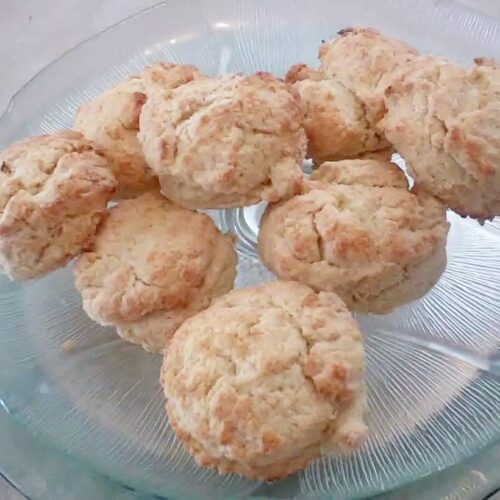 Buttermilk Biscuits
Ingredients
2½

cups

cake flour

1½

cups

bread flour

1½-2

cups

buttermilk

Pinch

salt and sugar

1

tablespoon

baking powder

2

teaspoons

baking soda

1½

sticks butter
Instructions
In bowl, sift dry ingredients.

Cut in butter until size of peas.

Mix in buttermilk until dough comes together in shaggy mass.

Turn onto floured board. Form together.

Cut biscuits (I use an old soup can).

Brush tops lightly with melted butter or milk.

Bake at 425 degrees for 12 minutes.
Video