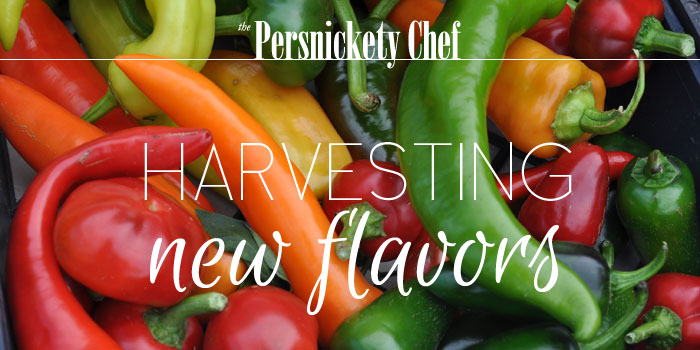 Not sure if it is a sign of age or the summer heat, but lately I have been eating lighter. Light is a relative term, I'm not talking about eating the supermodel seven course meal of six grains of brown rice and a bottle of Fiji water. For me, vegetables and fish are no longer on the endangered species list in my kitchen. Living in New Jersey helps since both great produce and fish are locally abundant. Eating healthier shouldn't be an act of self-deprivation. Healthy cooking no longer means food that is void of flavor and has the texture of Styrofoam packing peanuts. The culinary conundrum is how to create palate-pleasing flavors without relying on animal fat, cream, butter and bacon or, as I call them, the basic four food groups.
Not all fats are equally bad for you. I have recently overcome my fear of avocados, probably caused by bad guacamole during a tequila binge in my 20s. Grilled fish with avocado is a union of two beneficial fats that actually tastes and looks good. Avocados can be sliced or diced and put in a foil pouch with fish, hot peppers, coconut milk and spices and cooked on the grill. The food is actually steamed in its natural juices creating a healthy mélange of flavors and textures. Grill-steaming is a low fuss way to create meals that retain all the nutrients and flavor of the ingredients without having to add fat. There is also the added benefit of not having to battle fish sticking to the grill and falling apart.
Another ingredient that elevates the flavors in a dish without raising your cholesterol count is peppers. From sweet red to fiery serranos and earthy anaheims, peppers add depth and dimension to your dishes. A favorite Jersey pepper is the Italian frying pepper. Sure they add zip to sausage but slice a few over a bluefish fillet with a few cloves of garlic some lemon slices a little olive oil and a few sprigs of oregano then steam in the trusty foil pouch. It's a meal your guests can't refuse. Fresh-from-the-garden Jersey tomatoes and day-old bread morphs into panzenella salad combine with fish, a bottle of Pinot Grigio or San Giovese and maybe a Sinatra album and you now have a romantic fresh-from-the-garden dinner.
One of the joys I have rediscovered in trying to cook from the garden or farmers market is to let the meal come to you. Rather than plan the meal, then make my list, and then compete with the throngs at the supermarket, I can peruse the locally grown harvest and the food tells me what to cook. This month seek out your local farm stands and listen to your inner chef. Here are a few recipes to get your creative juices flowing. Listen to the food. It has a lot to tell you. Until next month, Bon Appétit.
Bluefish Pepperonata
Ingredients
4 6-

oz

bluefish fillets

4

long hot peppers

sliced

1

red pepper

julienned

8

cloves

garlic

thinly sliced (2 per fillet)

Extra virgin olive oil

Fresh rosemary sprigs

8

pieces

thinly-sliced lemons

1

red onion

thinly sliced

Kosher salt and fresh pepper

Several splashes of white wine
Instructions
Place foil shiny side down on your workspace and lightly oil it.

Place fillet skin-side down on foil.

Sprinkle with salt and pepper

Layer with lemon slices, garlic, onions, peppers and rosemary.

Drizzle with olive oil and a few splashes of white wine.

Fold foil so it is seals tightly.

Place on medium grill. Close lid.

Drink wine for 10-12 minutes.

Open packet carefully. Slide on plate and drink more wine.
Curry and Avocado Mahi Mahi
Ingredients
4 6-

oz

mahi mahi fillets

2

Tbsp

red curry paste

2

avocados

sliced

8

sprigs cilantro

8

cloves

garlic

sliced

8

scallions

sliced on bias into half-inch pieces

2

Tbsp

ginger

minced

1 to

mato

diced

2

tsp

fish sauce

1 12-

oz

can coconut milk
Instructions
Lightly oil foil and place fish on top.

Rub with fish sauce and curry paste.

Arrange remaining ingredients.

On top drizzle with coconut milk.

Seal packet.

Place on medium grill for ten minutes.

Carefully open each packet. Slide on plate.
Notes
Note: these recipes are identical except for the ingredients. You can make endless variations using what your garden and farm market has available. Fennel, zucchini, mushrooms, etc can all be added to different fish or even chicken and cooked using the same method, Let your ingredients inspire you.
Tomato Panzenella Salad
Ingredients
2

large jersey tomatoes cut in one-eighths

1

red onion thinly

sliced

½

cup

basil leaves

chiffonaded

2

cloves

garlic

minced

1

cucumber

peeled seeded and sliced

½

loaf ciabbatta bread cubed

¼

cup

shaved ricotta salata cheese

½

cup

olive oil

This is the recipe where you use the good stuff

3

oz

red wine vinegar

Salt and pepper
Instructions
In large bowl combine all ingredients except cheese.

Mix well.

Let stand at room temp 30 minutes.