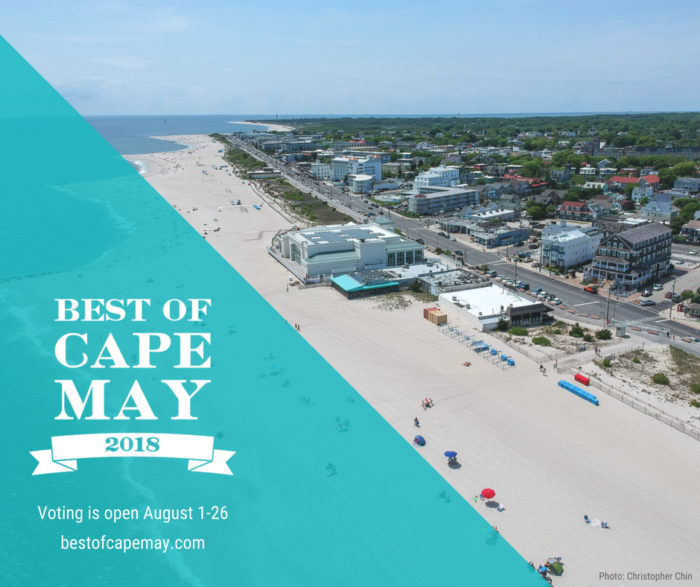 Voting is now open in the 14th annual Best of Cape May, our annual survey that looks for the best restaurants, shops, activities, and places to stay in America's first seaside resort.
The Best of Cape May takes about 10 minutes to complete. We'll hand tally all of the votes at the end of the month and post the results here. Voting is open now through August 26. To vote, and for the complete list of rules, please use the link below.
Vote now in the 2018 Best of Cape May
Jessica is the Creative Director at Cape Publishing and reports on business changes and historic preservation in Cape May. Is there something going on that we should know about? Email tips to jessica@capemay.com.