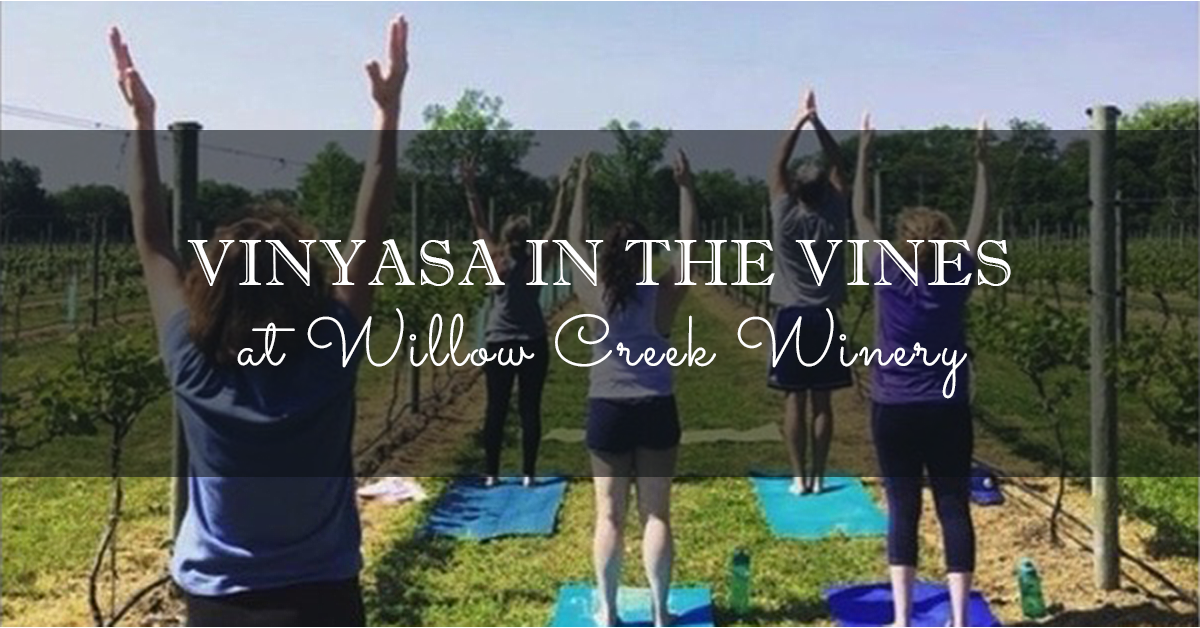 Vinyasa in the Vines at Willow Creek Winery
Vinyasa in the vines- enjoy the peace of the vineyard as we flow amongst the vines for this one-hour vinyasa class suitable for all levels. Then stay to enjoy a post-savasana glass of signature sangria included with your practice! – $25. Powered by Cape May Yoga!
This event takes place every Wednesday through August 26th. There is also a Friday and Sunday morning session.