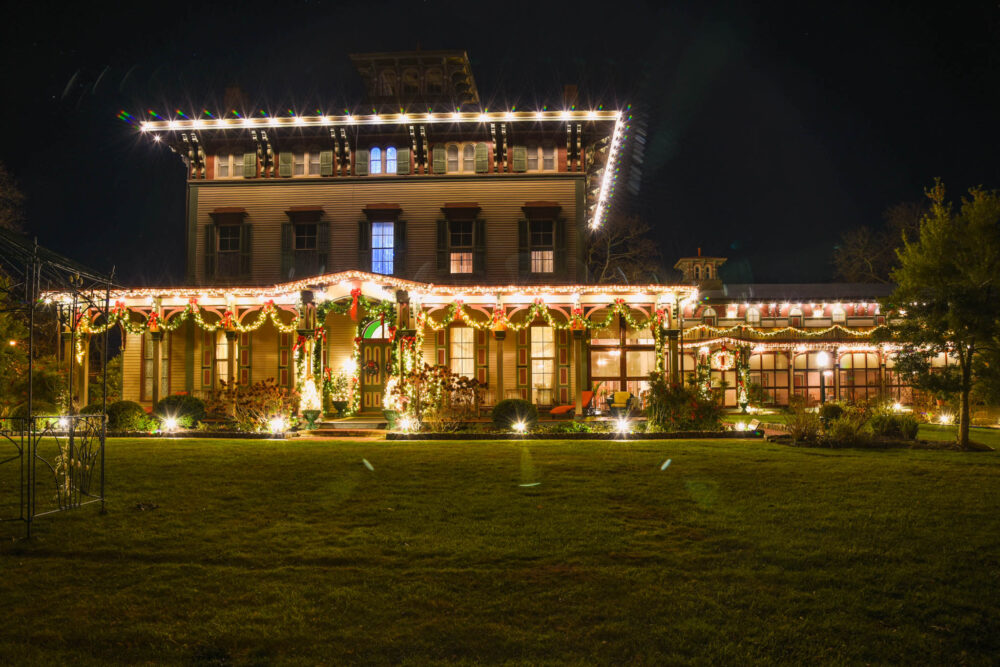 An evening at The Southern Mansion
Come join steve gonsalves, dave tango and bruce tango from the hit tv show ghost hunters for a night of paranormal excitement, chills and laughs at one of our most favorite and popular haunted locations. The southern mansion was featured on the ghost hunters tv show years ago and was a very exciting episode. Along with many others, mr tango considers the southern mansion the most active location he ever set foot in. Those who have attended this event in the past can attest to that. People come from all over the country to attend this special event. This event never disappoints. We hope you see you soon.
Exciting news! Joining the ghost hunters is their good buddy butch patrick best known for playing eddie munster on the hit iconic tv show the munsters. Butch has had quite an acting career appearing on some of the most popular shows of our time. Besides being a great guy, he`s a paranormal enthusiast and has done investigations at other locations. In fact, he actually owned a haunted house! Butch is looking forward to coming to the mansion to check it out and meet all those who attend. Steve, dave, butch, bruce and the ghosts of the southern mansion are looking forward to seeing you soon. This event is gonna be a blast ! Don't miss out ! And all the celebrity guests will have some really cool merchandise for sale if you so desire.
Here`s what`s happening at the mansion
it all starts at 6:00 pm
itineraries will be given out at mansion
all times are approximate and subject to change
* pre party for early bird ticket buyers-approximately 5:30 ish
* start of event – meet & greet with celebrities and enjoy a delicious dinner.
* welcome to the mansion – mr bruce tango/ haunted stories
* q & a with steve, dave and bruce
* video presentation by steve & dave. Some behind the scenes things that you have never seen on ghost hunters. Very cool and some is is hilarious.
* q & a with butch patrick= here`s your chance to ask butch about his career and the munsters.
* a lights out evp session with bruce tango
* free time to roam & investigate the mansion
* return back to downstairs ballroom for evp`s captured during session/ sharing of any experiences
* the end !
* if you still want more action and aren't pooped, we will have a trivia game/ with prizes ! How much do you know about the ghost hunters and the munsters ? We will see.
* a light breakfast for all the next morning in the downstairs ballroom. 8:30 to 10 am.