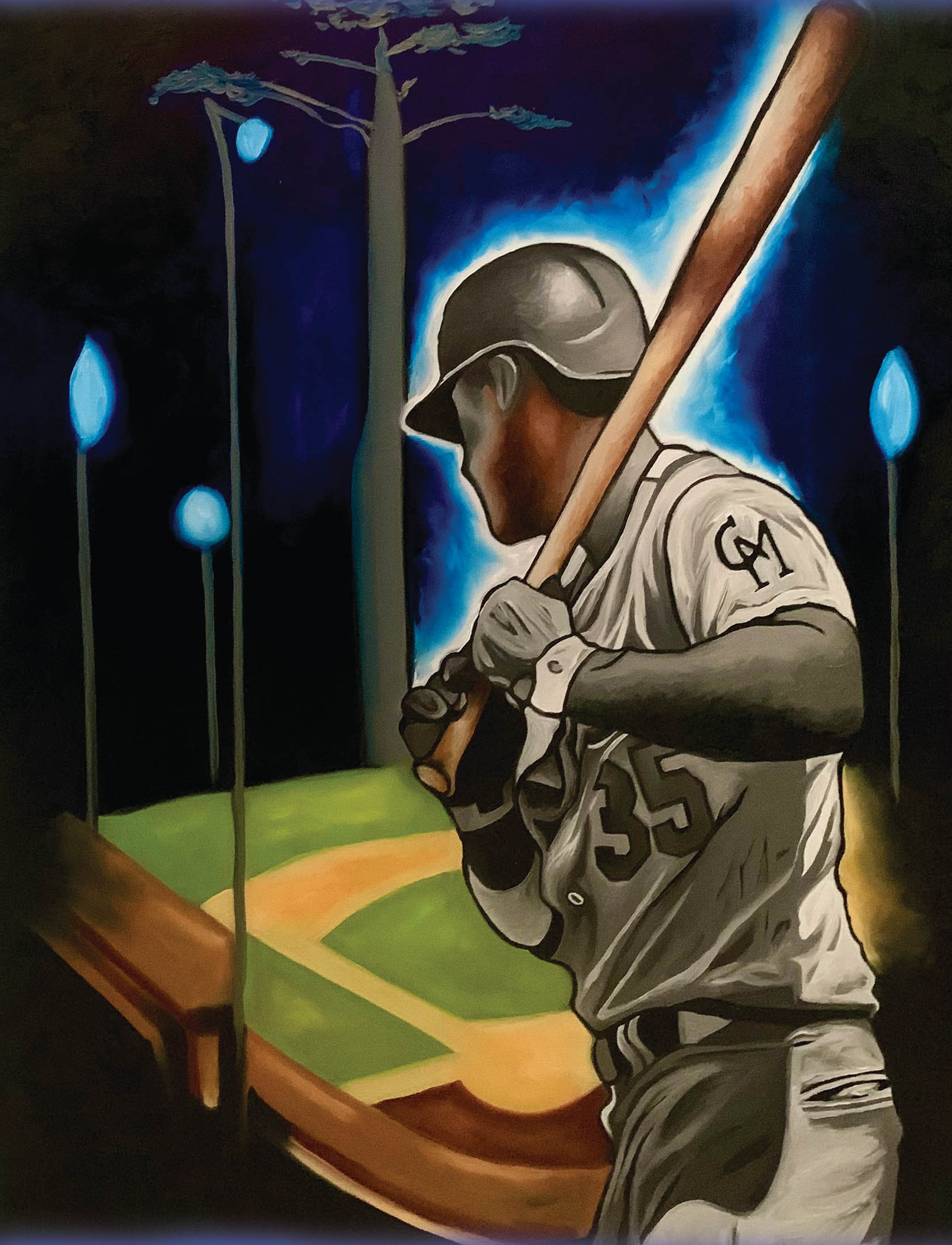 An exhibit celebrating the history of baseball's Negro Leagues
"A Diamond of Their Own: The Remarkable History of the Negro Leagues as portrayed by artist Sydnei SmithJordan," is presented by Cape May MAC (Museums+Arts+Culture) and Center for Community Arts (CCA), in partnership with artist Sydnei SmithJordan. The exhibit features original artwork created by SmithJordan and artist Chanelle René, that celebrates the indomitable spirit and talent of the men and women who played for the Negro Leagues. The exhibit includes vintage baseball memorabilia and artifacts, courtesy of CCA, The Dempsey family, Mark Kulkowitz, SmithJordan, and Janis Washington White, including historic photos and text from the early days of the Negro Leagues.
White, a fifth generation West Cape May native, is a descendant of members of the Cape May Giants, Cape May's direct link to the Negro Leagues, and gave welcome remarks at the exhibit's opening during the Martin Luther King, Jr. holiday weekend:
… Why was Negro League Baseball formed? After all, Major League Baseball was founded in 1876 and Black players were contracted as early as 1884. But in 1887, a gentleman's agreement was formed among the owners that began to block new contracts with Black players through the minor leagues. This led to the eventual disappearance of Blacks in the Major Leagues. Although white managers denied such an agreement existed, no Black players appeared in the Major Leagues again until 1947.