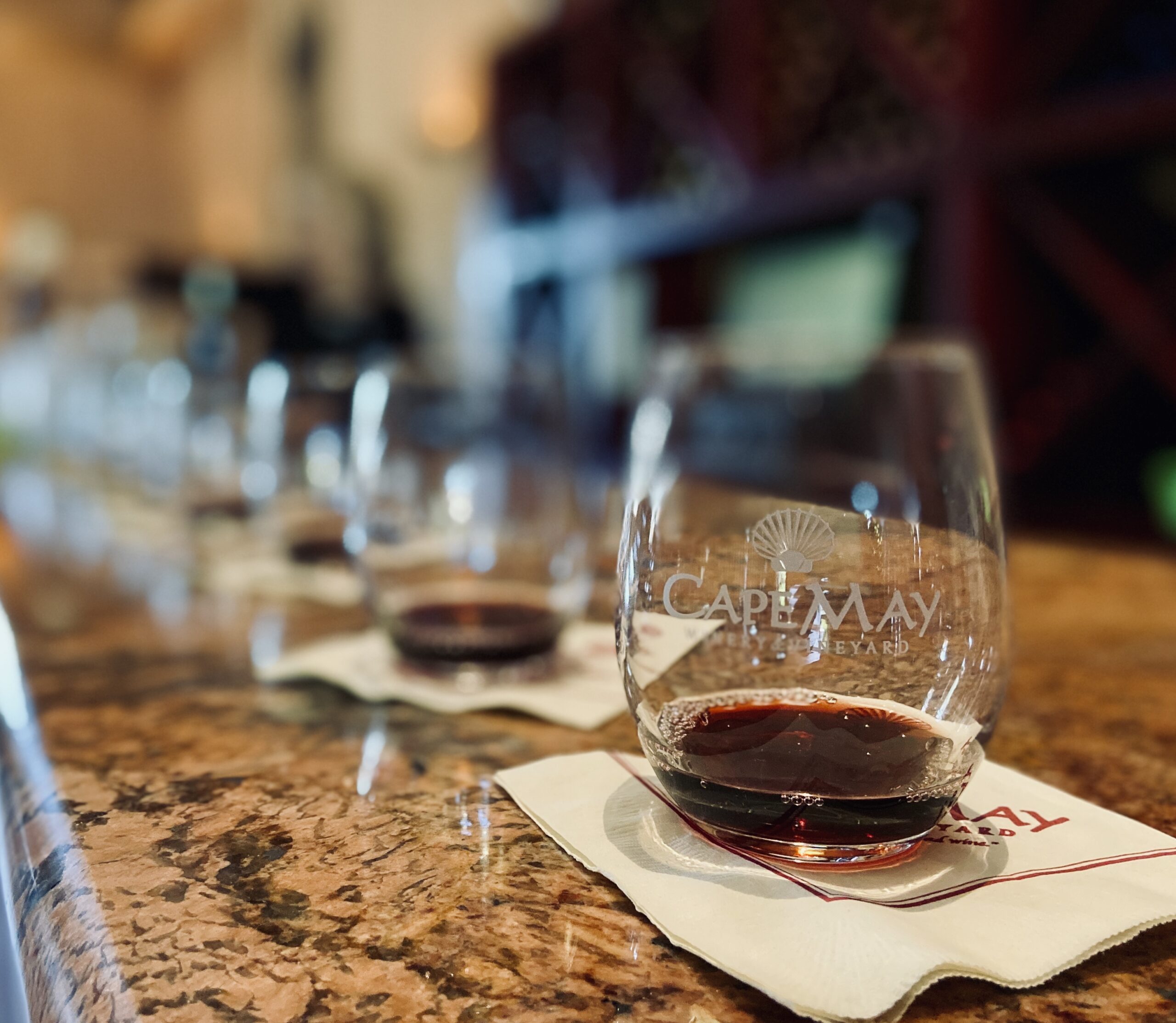 Educational Wine Tasting at Cape May Winery
Join us for an educational wine tasting! One of our knowledgeable wine associates will guide you through a tasting of 6 different wines while explaining the wine-making process, talking about Cape May's unique terroir, and providing insightful tips on how to taste! This laid-back, enjoyable experience will have you sipping great wines. Tasting sessions last 30-40 minutes.
Adults ages 21+ and no pets permitted to this tasting. Parties of 4 or less.
*Bookable Online Only.
*Guests will be seated with their party only. All tables are spaced 6 feet apart to ensure your safety as well as the safety of our staff and other guests. Masks are to be worn when you are not seated at your table. Our staff will wear a face covering at all times. Thank you for your understanding!