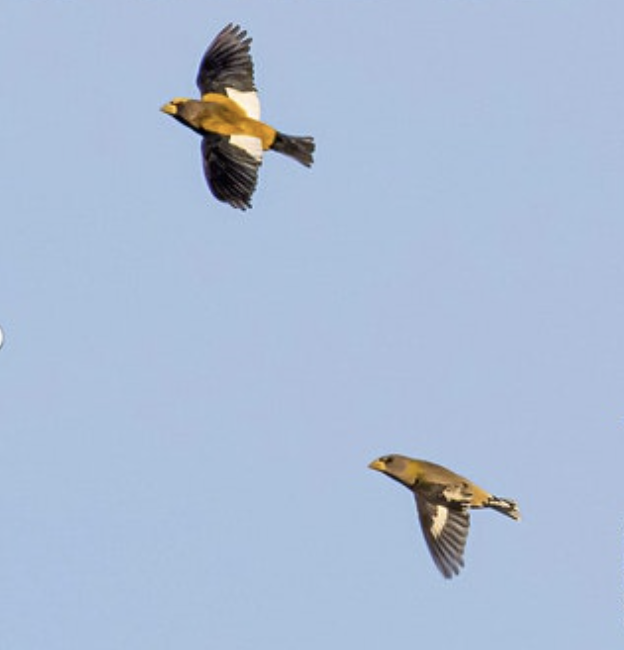 Rarity Roundup
Mid-November is one of the best times to look for vagrants. Join Program Director Melissa Roach in rounding up these rarities!
About this event
Cape May is well known for the sheer number of birds that migrate through each fall, but did you know it's also a great place to find rare species? Mid-November is one of the best times to look for vagrants: landbird migration is still ongoing, and rarities often show up and stick around for days or even weeks. We might seek "stake-out" birds (birds previously found and staying in the same area), and we'll also search local hotspots to find our own! Late fall has featured many irruptive landbirds including Evening Grosbeaks, and we'll seek these out as they remain available. Join us on this Special Field Trip as we try to round up as many rarities as possible around the tip of the Cape May peninsula.
Because of the inherent dynamic nature of birding, we do not pre-set an exact itinerary but will visit those parts of Cape May County that regularly hold good numbers of seabirds during November. Final location decisions will be made by the leader based on local knowledge and conditions at the time.
IMPORTANT INFORMATION:
We bird in all weather. Be sure to check the forecast in advance and dress in layers appropriate for prevailing weather conditions. The weather in Cape May can differ considerably from nearby inland areas and may be warmer, colder, or windier so it's best to be over prepared. We may have to bird in the rain, so please bring your rain gear.
TRANSPORTATION: Please arrive at the appointed time with a full tank of gas, as transportation to field sites is by private vehicles.
We may walk up to 1.5 miles, over generally level, sometimes muddy or sandy terrain. Some trips involve walks over jetties.
NEW JERSEY AUDUBON'S PROGRAM GUIDELINES:
Fully vaccinated people may attend outdoor programs without masks. If you are unvaccinated, please mask up. Please do not come to a program if you are sick, have a sick family member or have reason to believe you may have been exposed to the COVID-19 virus.
ACCOMMODATIONS: For those of you traveling from further afield and looking for somewhere to stay, please take a look at our Business Supporters of the Cape May Bird Observatory.
Cape May is a popular place, so we suggest making reservations as early as possible. Accommodations are the responsibility of participants and are not included in the price.
CANCELLATION: CMBO programs require a minimum number of registrants to run, five days in advance of the start of the tour, but are seldom cancelled. If we do cancel, due to lack of participation, severe weather, or unforeseen circumstances,we notify all participants in advance and all are eligible for a full credit or refund. Participants may cancel without penalty if greater than 30 days in advance. Cancellations 10 to 30 days in advance may be subject to a 25% service charge. No refunds or credits for cancellations less than ten days in advance unless due to health emergencies