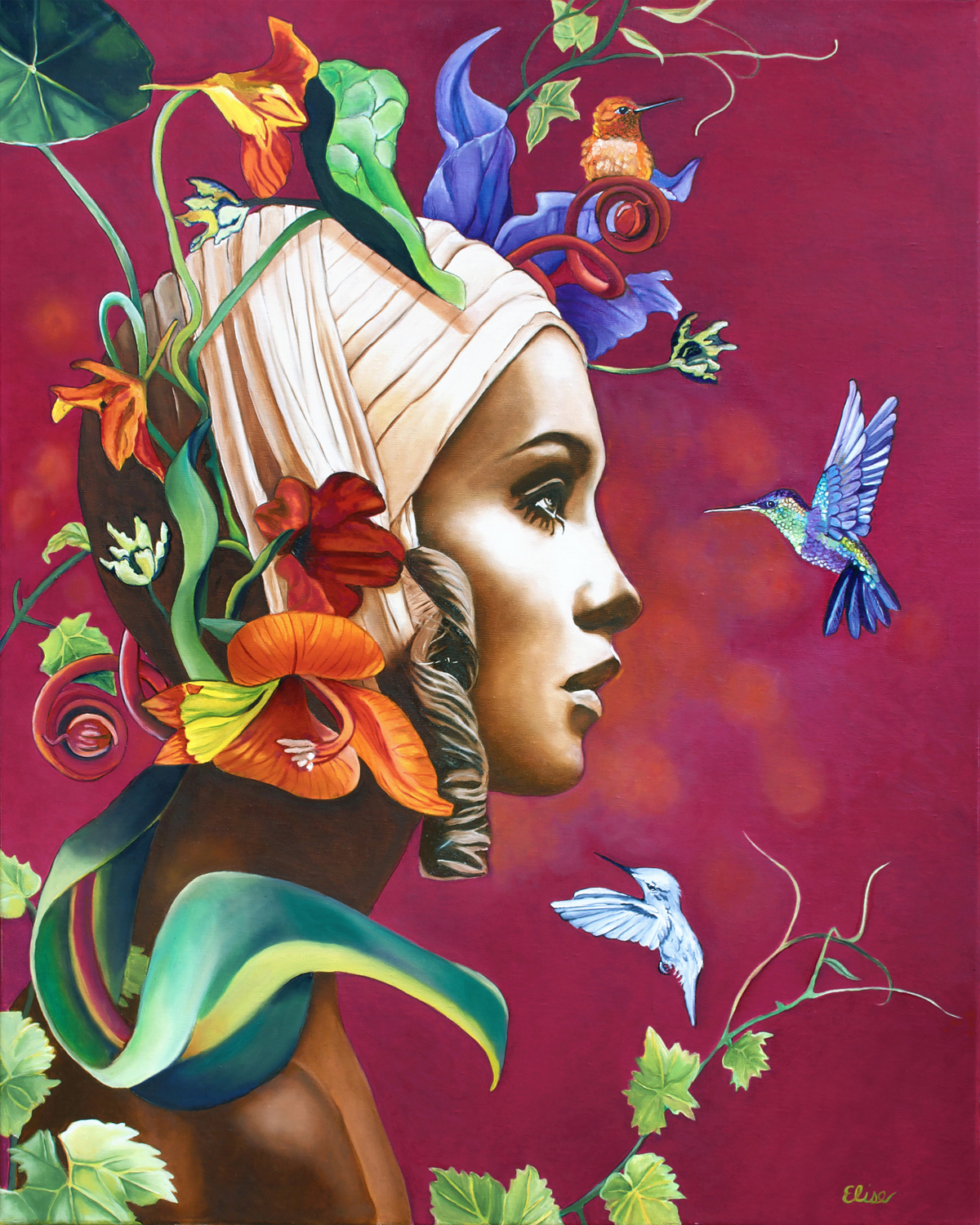 SOMA NewArt Gallery Art Exhibition of the 2021 Season
SOMA NewArt Gallery is pleased to announce its fifth art
exhibition of the 2021 Season, featuring three regional solo
artists: Larry Francis, Elise Bond, and Don Merwin.
"By The Water's Edge" – New paintings by Larry Francis
"SHE" – New paintings by Elise Bond
"Embracing the Light" – New photography by Don Merwin.
Larry Francis "By The Water's Edge", Francis's goal is to
show the look and feel of Cape May, which is perched
between the bay, harbor, and the ocean." Many of my
paintings in this exhibit have water as a main feature,
showing the wonder of flickering reflections of boats, docks,
marsh and sky." Francis's paintings have a beautiful quality
when his colors are clear, the strong forms, and his meaning
is true. "In each of the paintings, I seek to capture a time of
day and season, from the orangey rays of a low sun bathing
the shore of the harbor, to the darkened silhouettes of trees
against a sunset, or the glow of late morning light coming
through blossoms in spring." Francis composites of his own
past work, the world he sees work of Monet, the American
artists Winslow Homer, Edward Hopper, and the Dutch
painters of the 16 th century and some 20 th Century colorist
painters has been an inspiration of all painters of light. "In all
of these works, I have created a mood that the viewer can
feel. The people in the paintings move through this world. It
is my hope that these works capture, for the viewer, a
moment of contemplation and beauty."
Francis is a graduate of the Pennsylvania Academy of the
Fine Arts in Philadelphia where today he is an instructor in
painting. Francis continues to exhibit in various solo and
group exhibitions in the Philadelphia area. Many of his
paintings can be viewed in private collections of the
Pennsylvania Academy of Fine Arts Museum, Wilmington
Trust, Wilmington, DE, Hospital of University of
Pennsylvania, Woodmere Art Museum, Philadelphia and
other locations. Francis resides in Philadelphia, PA.
Elise Bond "SHE" Bond finds the beauty in the drama of
nature, the color and texture of plant life, lush flowers, and
birds' feathers. "I'm also drawn to the elaborate and flashy
decorations seen in early 20 th Century films. Merging vintage
images of women with vibrant natural decorations, my
intention is to create fun, powerful pieces that are intended
to make a statement in any room. " Bond but when the
world screeched to a halt , "all at once she felt isolated, lost,
and unsure of herself" but from the late winter days gives
ways to the first shoots of her young flowers and gradually
spring has approached. Warm summer nights return among
the plants and flowers. Emerging the late summer heat ,
plants began to droop. As Autumn chills into winter, a new
secret strength begins to continue the adventure. "SHE finds
the nature of the world and the beauty within. SHE had
found herself."
Bond majored in Art at the University of Denver. She also
took classes at the Chester Springs Studio in Historic Yellow
Springs. Bond has worked in ceramics, printmaking, pastels,
oil pastels, acrylic and oils. She has exhibited throughout
South Jersey and Pennsylvania in solo and group shows.
Born in Chester Springs, Pa., Bond now resides in Cape May
Court House, New Jersey for over twenty years.
Don Merwin "Embracing The Light" Photography has
taught Merwin about himself. He saves memories of places,
moments in time and encounters with people. "It inspires me
to see more, to wander in nature, and to pay close attention
to the details that the light brings. This passion I've had since
I was a kid has always been a presence, a constant
companion as I've grown in my skill. It's all about the Light is
my mantra".
At the age of nine his father handed him a Brownie Hawkeye
box camera and said " Go take photos". He has almost always
had a camera with him since then. At first it was a unique
way of recording people, places and events but then it
evolved into a desire for expressing the beauty that
surrounds us. Capturing that beauty and being able to share
it with others is his passion. A camera, a walk, becomes a
meditation thru the lens. Take a close look at his images and
see and feel the awe he experienced in that moment.
Don has traveled throughout the United States and his work
can be found in many private collections as well as hospitals
and corporations. He has won numerous awards for his
works, including Best of Show in Photography at the Cape
May County National Arts Exhibit. His photographs have
been published in "Visions" and "Four Seasons at The Shore",
two tabletop coffee books as well as numerous travel articles
about Cape May. Over the years they have been chosen as
cover art for the Cape May Chamber of Commerce Guide
Book and Cape May Magazine.
A self-taught artist, Don continues to find inspiration in the
woods and fields, oceans and skies near his home in Cape
May as well as the mountains of Montana and when he
travels thru the National Parks of the United States.
Don is a resident of Cape May, New Jersey.
The three solo exhibits will be on view at SOMA NewArt
Gallery from September 18th to October 30th, 2021. An
"Opening Artist Reception" will be will be held on
Saturday, September 18 th , 2021 6 – 9PM. All art lovers
are invited to attend the opening and meet the artists and
enjoy an evening of art and conversation. Please contact the
gallery by emailing stevesomagallery@gmail.com for any
additional information.