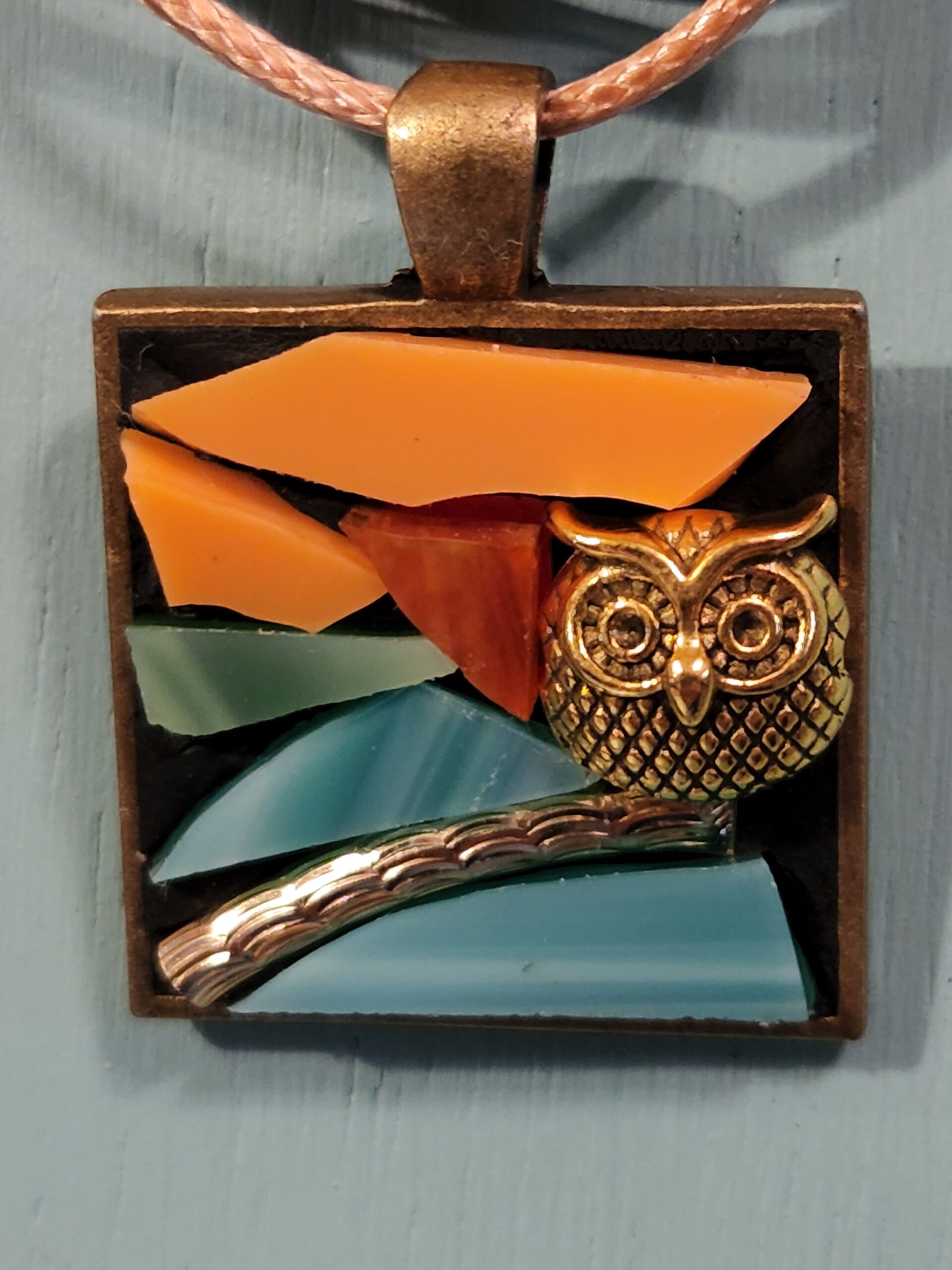 Tina Giaimo and Carla Schaeffer – Featured Local Artists at the Harbor Gallery in Cape May
The Harbor Gallery is pleased to announce their featured local artists for the month of October. Photographer, Tina Giaimo and mosaic, assemblage, ceramic, and jewelry artist, Carla Schaeffer will display their works for the entire month of October, with an opening reception to meet the artists on October 7th from 4-6pm. All artwork is for sale, with a portion of sales going to support the Nature Center of Cape May. Light refreshments will be served. The Harbor Gallery is located at New Jersey Audubon's Nature Center of Cape May at 1600 Delaware Ave, Cape May. The Nature Center will follow all CDC Covid safety guidelines.
Tina Giamo's love of nature, found her traveling as a young adult, wandering the highways and back roads with an Olympus OM -1, searching to catch the spirit of nature in her photographs and developing her own unique style. A self-taught photographer she also attended workshops and classes in NYC to hone her skills. Tina's early influences were the works of Ansel Adams and Eliot Porter, the nature photography of Art Wolfe, Jim Brandenburg, John Shaw and Galen Rowell. She also worked in a photo lab, which contributed to her better understanding and knowledge of the more technical aspects of her craft. Tina is grateful for her local camera club and her many mentors along the way. An award winning photographer by the time she arrived in Cape May in the early 90's, Tina's photographs have been published on the cover of Cape May Chamber Annual Guidebook, Cape May Magazine, two coffee table books "Four Seasons at The Shore" and "Visions", and included in numerous publications about Cape May. Her work also hangs in private collections, Hospitals, Corporations and Businesses in the US and abroad.
After being forced to leave her business career when chronic arm pain and nerve injuries made it too painful for her to make it through the work day, Carla Schaeffer found that also losing her ability to be creative made coping with her injuries all the more emotionally difficult.  So, when a few years later she suffered a debilitating brain injury, she knew she must find a way to bring creativity back into her life. Carla has developed her skills as an artist through workshops with various locally, regionally, and nationally known ceramic and mosaic artists.  She has received Best of Show and Special Mention awards while showing her work in both juried and member shows in Pennsylvania, Maryland, and New Jersey.  Rediscovering her love of the artistic process and finding a way to participate in it despite her limitations has brought her much needed joy, and has allowed her to reclaim her life.  Inspired by the natural beauty, spectacular bird migration, majestic gardens, and Victorian history surrounding her in her West Cape May, New Jersey home, Carla enjoys finding ways to bring art and nature together as one.
The Harbor Gallery will feature two local artists each month with an opening reception on the first Friday of the month. November's exhibit will feature the work of Hali MacLaren and John Safrit.