The juxtaposition of decades-old photos with the same scenes to be found today is meant to emphasize the sense of timelessness that Cape May offers to her visitors and residents alike. The old pictures in our photo essay are mainly derived from Don and Pat Pocher's  Cape May in Vintage Postcards.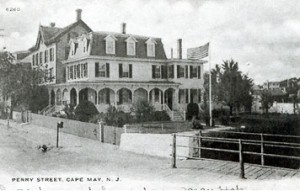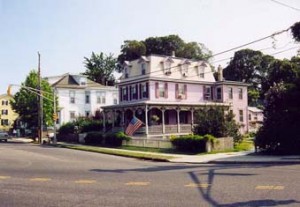 Perry Street 1906. The house pictured in this card is one of the Victorian seaside "Painted Ladies." The bridge crosses a creek that helped delineate Cape Island
The "painted lady" is now the Barnard Good House, a B&B that has been owned and operated by the same family for over 20 years. Note the large Victorian building next to the original house is long gone.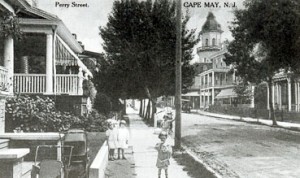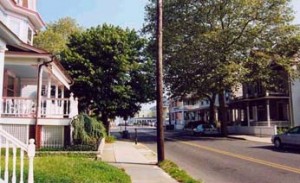 Perry Street in 1910 looking towards Beach Ave from North Street. Notice the 85 foot tower of the  Congress Hall Garage.
No kids in this picture, but Congress Hall is still near the end of the street as are the Clinton Hotel and the Parris Inn on the right side.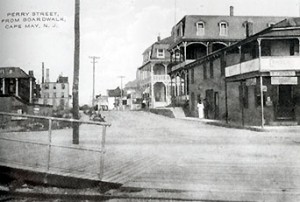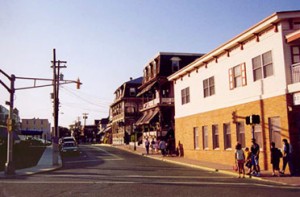 A 1907 view of Perry Street at Beach Avenue. Congress Hall makes another appearance to the left.
Now with awnings and new paint jobs, King's Cottage and the SeaVilla dominate the north side of  this block of Perry Street.