Tuesday, September 16, 2003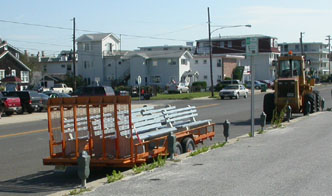 Cape May City loads would-be flying benches to be taken to a secure place.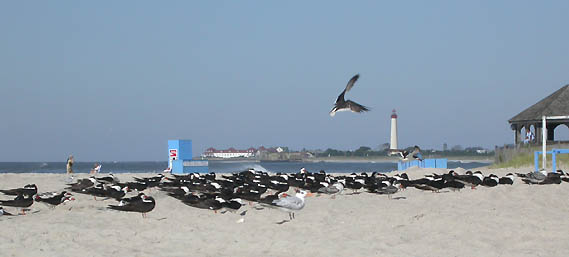 Gulls gather to squawk about their plans at Second Street Beach.
September 17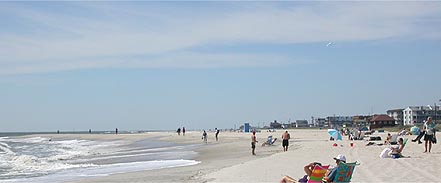 Sunny, windy, warm- no visable signs of a storm at 2pm, except the surf.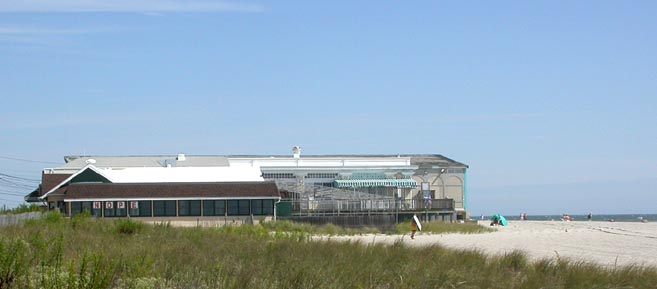 There's a clue: Henry's is closed.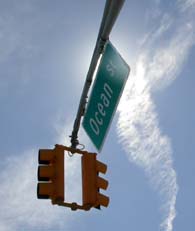 Wind is starting to swing signs against a sunny sky.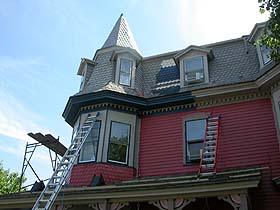 But it's not windy enough to discourage the start of a major repainting of the Columbia House.
September 18- 9am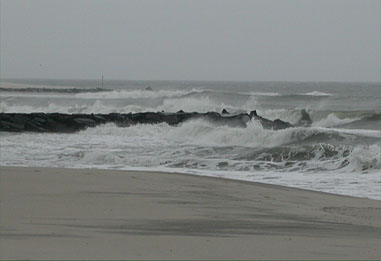 Waves are starting to get bigger at Broadway.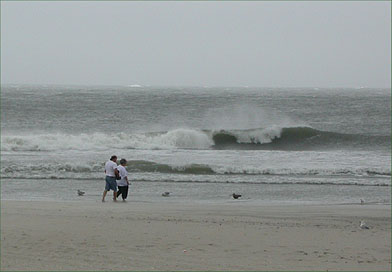 Despite the wind kicking up stinging sand, people are still walking the beach at the Cove.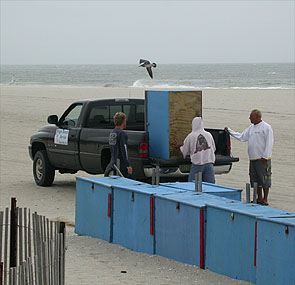 Beach boxes are being removed.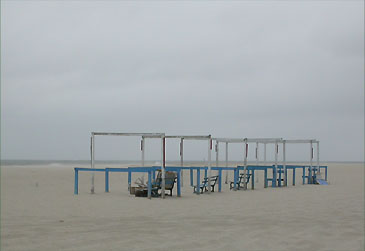 Steger's Beach- empty and very windy.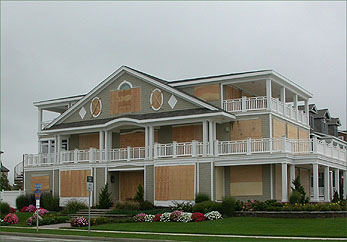 Many homes and businesses along the beach front have been boarded up.
September 18- Surfers…Crazy!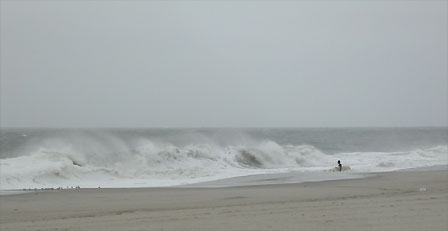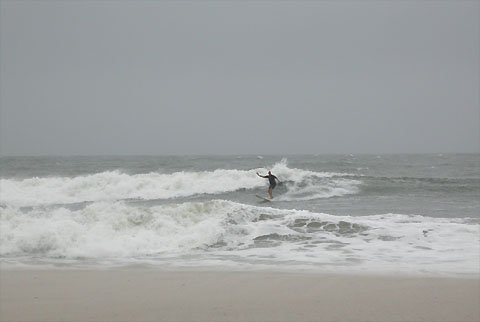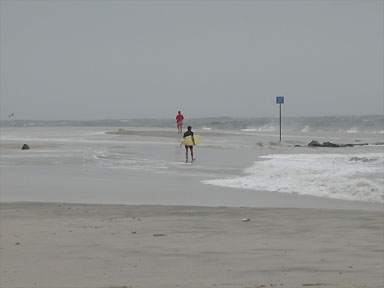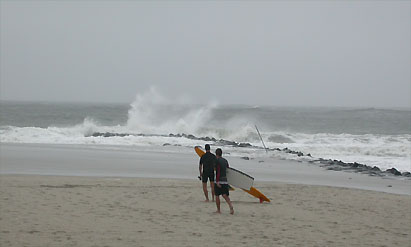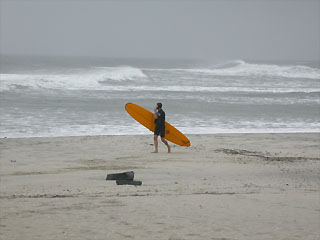 September 18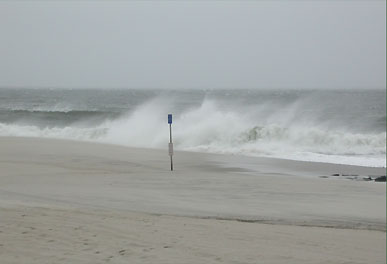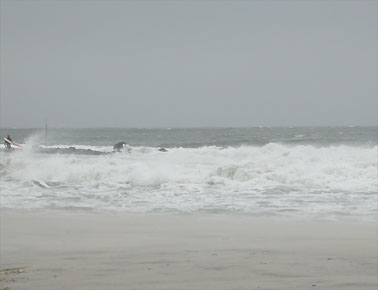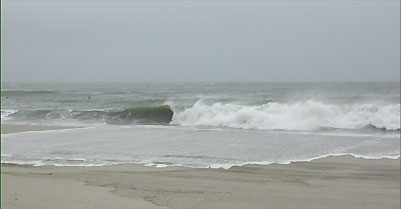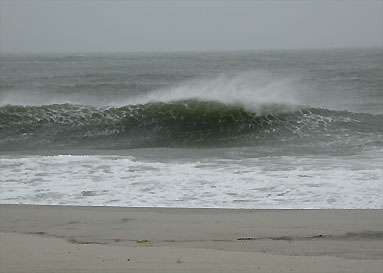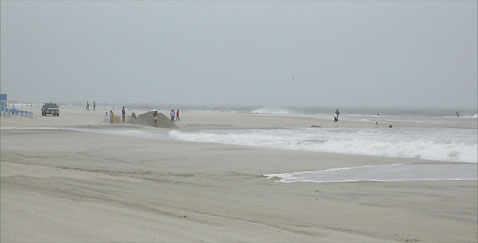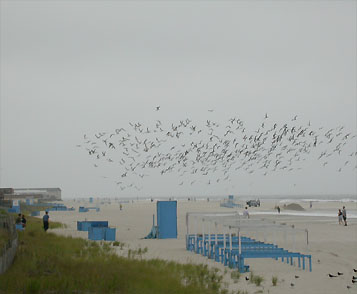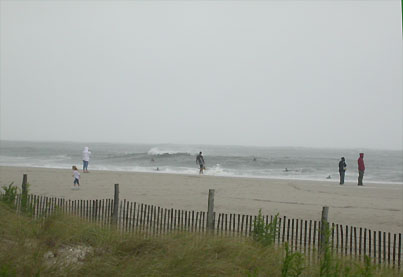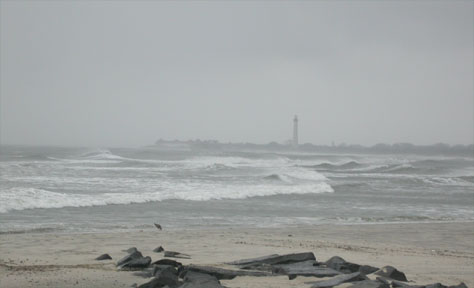 September 19 – Day After Isabel