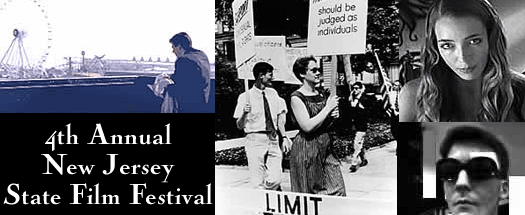 When you throw a pebble into the water, it starts a ripple. That ripple starts more ripples and, before you know it, you have a film festival getting ready for its 4th year, and then you have young filmmakers winning awards, and then you have a governor passing legislation to lure more movie makers into the state. And that's what they call a ripple effect.
The 4th annual Cape May NJ State Film Festival begins Nov. 18 and runs through Sunday, Nov.21.
This year's recipient of the Cape May New Jersey State Film Festival's Founders Award for Outstanding Contribution to New Jersey Film Arts is none other than veteran actor Joey Pantoliano—known to many loyal fans as Ralph (Ralphie) Cifaretto, the sarcastic, belligerent, and misogynistic Mr. Obnoxious who literally lost his head on the Sopranos. Although cast often (he has been in over 60 movies) as the classic bad guy, in real life he is a genuine stand up guy who grew up streetwise in Sinatra's hometown of Hoboken, NJ, where he still has an apartment. This award will be presented at the Festival's Opening Night Gala on Friday, November 19th beginning at 7:00 pm.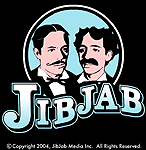 In addition, Gregg and Evan Spiridellis, founders of JibJab Media and creators of this year's hottest and hippest political satires, the animated song parodies, "This Land Is My Land" and "Good to Be in D.C." will be the recipients of the Festival's first Annual Award for Artistic Achievement & Innovation in New Media. This award will also be presented at the Opening Night Gala. The Spiridellis brothers were born in Marlboro, NJ and raised in central NJ. They have production offices in Los Angeles, CA.
Ron Rollet, artistic director and founder of the Cape May NJ State Film Festival didn't know what he was getting into when he started project.
"I blame it on Michael Laird," he said in a recent phone interview with CapeMay.com. Michael Laird was the artistic director and founder of Cape May Stage until his death due to cancer in 2001. "I would say to Michael we really should start a film festival here in Cape May and he would say well no. It's too much work." When I realized that Michael was ill, I also realized that he was really too ill to undertake such a project. But shortly before he died he came to me and said, 'I've been thinking about the film festival and I think we'll go ahead with it. And when he said 'we' – we both knew he was dying. So, he tricked me. I made a promise to him and I had to go through with it."
Rollet went before City Council and asked them for permission to bring the NJ Film Festival to Cape May. They gave him the weekend before Thanksgiving.
"I was thrilled to death." He had just moved to Cape May Point as a year-round resident. "I didn't know it was the slowest weekend of the year."
He called his neighbor, the famous character actor Robert Prosky, and told him he'd like to do a retrospective of his work and asked if he would he participate.
"He was very gracious and said he would."
They held the first Film Festival at what was then called the Welcome Center, located on Lafayette Street. It is now home to Cape May Stage.
"I figured we'd have about 50 people attending. I called filmmakers I know in New York (he taught filmmaking at New York University's School of the Arts) and I still expected about 50 people."
They sold out. Five hundred people attended.
"I said to myself, 'Where did all these people come from?' "
The second year of the festival expanded the venues to include the Frank Theater Beach 4 as well as Congress Hall. The result? 3000 seats sold out.
And out of the NJ Film Festival came the Young Filmmakers Program which sponsors two summer workshops plus a January-June Young Filmmakers' Forum held here in town. The workshop participants meet every Tuesday on the third floor of the City Centre Mall on Washington Street. In fact, Rollet, said, they wanted to continue meeting throughout the summer. "Who would have thought teenagers would want to meet in the summer?" asked an amazed Rollet.
The Cape May County teens work with another Cape May Point neighbor – Hollywood screenwriter Joe Stinson of Clint Eastwood "Make my day" fame. The result? For the last two years in a row, films produced by these South Jersey teens have received national recognition with a regional Emmy Award for their productions.
Organizers of the festival have added a screenwriter workshop, plus the New Jersey State Short Film Screenplay Competition, established to encourage and reward NJ film writers. Stefan Prosky, noted animator of Sponge Bob fame mentors the young filmmakers working on short films and is the curator for this year's Festival of Independent Shorts to be held Saturday Nov. 20.
Now, you might ask yourself, how did the governor get involved? The highlight of the festival is the Governor's Award Ceremony held at Congress Hall, where a prominent film artist is presented with the Governor's Award for outstanding contribution to film in New Jersey.
Well, the answer is quite simple. Rollet picked up the phone and asked him (Gov. James McGreevey). The result? He said yes. The Governor's Award has been given to veteran actors Robert Prosky, Susan Sarandon and Billy Baldwin with a fourth candidate to be announced.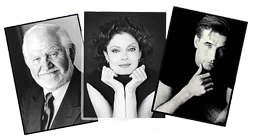 And – the governor's participation in the Cape May NJ Film Festival inspired him to introduce legislation to encourage movie makers to come to New Jersey by offering financial support in the form of loan guarantees to would-be film producers. The legislation, also known as the New Jersey Film Production Assistance Program was passed last year with the help of Billy Baldwin. Baldwin is also president of New Jersey based CSC Communications/Cargo Films. Baldwin's role in supporting New Jersey Arts with his "Hollywood comes East" initiative is credited with helping to keep filmmaking alive and well in New Jersey. The CEO of CSC/Cargo, Thomas Colitsas responsible for creating the program, also received an award for his work in this field.
As for Susan Sarandon, it just so happens that shortly before Rollet gave her a jingle, she discovered, totally by accident, that her 14-year-old son was interested in filmmaking and enthusiastically agreed to speak before an attentive teenage audience in 2002 about the business of film and the future of young filmmakers. We might note that there were a few others present as well. The ballroom in which the award ceremony was held only accommodates 800 people – the other 800 had to stand outside and listen to the loud speakers.
The bottom line of this ripple effect? Ron Rollet's goal is to continue to focus on New Jersey and young filmmakers.
"I sort have a chip on my shoulder being from New Jersey and I was determined to show them (that other Hollywood) that we could put this together. People come to film festivals not particularly because of the film but because of the place. Cape May is a beautiful place and people love coming here."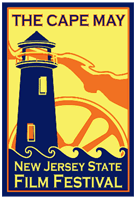 So, it doesn't bother Ron too much that after having added Convention Hall as another venue the Cape May NJ State Film Festival may have maxed out at 3800.
Before Ron Rollet came along, the week before Thanksgiving in Cape May was just the week before Thanksgiving.
Hey that's some ripple.
For more information or for tickets to all festival events, please go to www.njstatefilmfestival.com or phone (609) 884-6700.