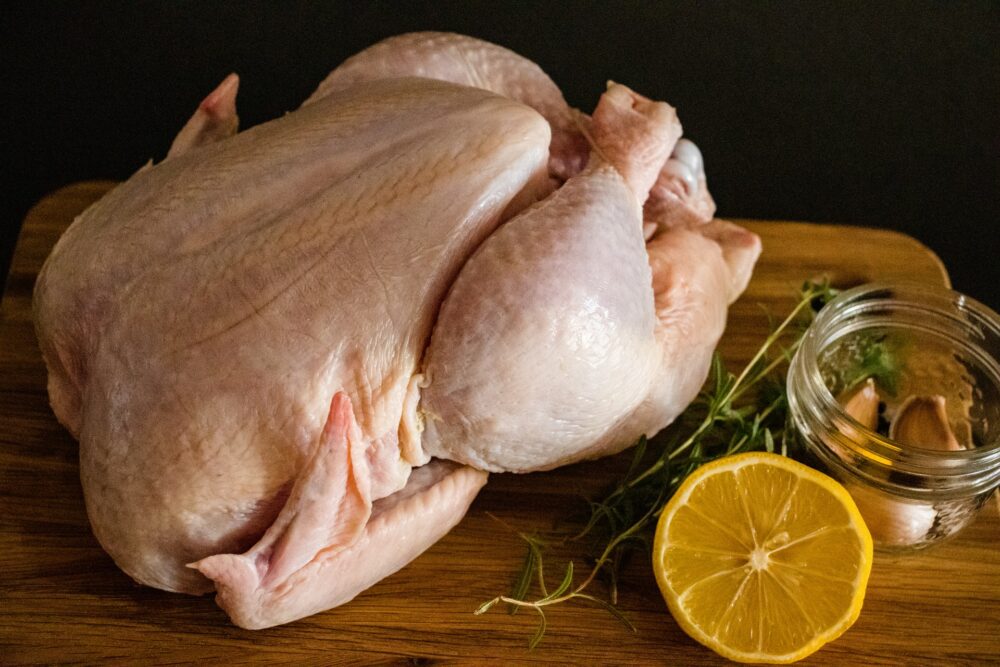 There are two types of people in this world. You have those that are passionate about food and enjoy exploring new taste and flavor sensations, and then you have the "chicken finger" people those that stick to safe foods and are reluctant or even hostile to anything outside of their realm of safe bland foods. How do we acquire our taste for food – is it nature or nurture?
A few years ago my sister brought my, then three-year-old, nephew into the restaurant. I was working at the time. She and her husband ordered a calamari appetizer. The three-year-old ate better than half the plate. Children are fearless in most things simply because they don't have any experiences to tell them other wise. I am convinced if one person uttered the word squid he would have stopped eating and suddenly become ill. For the most part, we learn our food fears from our surroundings. I cannot fathom those people who hate certain foods yet have never tried them. There is a wonderful world of food out there. If we approached that world like a child, we might suddenly find new things we like. Unfortunately, in this day and age, too many parents go for the path of least resistance. Kids meals are now a steady diet of chicken fingers and French fries. Neither of which is good for the child or the reputation of the chicken.
I was always an adventurous eater and my parents encouraged and supported me with only one rule – order what you want, but if you don't eat it, there is no second choice.
You probably think all chefs are adventurous eaters. Sadly, this is not true. I have worked for, and with chefs who could cook amazing food, but had some peculiar food phobias. One chef despised mushrooms and would gag when tasting them. Like Pres. Bush, Sr., I personally cannot stand cooked broccoli. Raw I can enjoy, but cooked… The taste and texture send me running away in horror. I don't recall be tied to my high chair and force-fed broccoli as a child. No memory of having been run over by a broccoli truck. No neighbors who were evil, child-snatching, broccoli farmers. I just don't like it.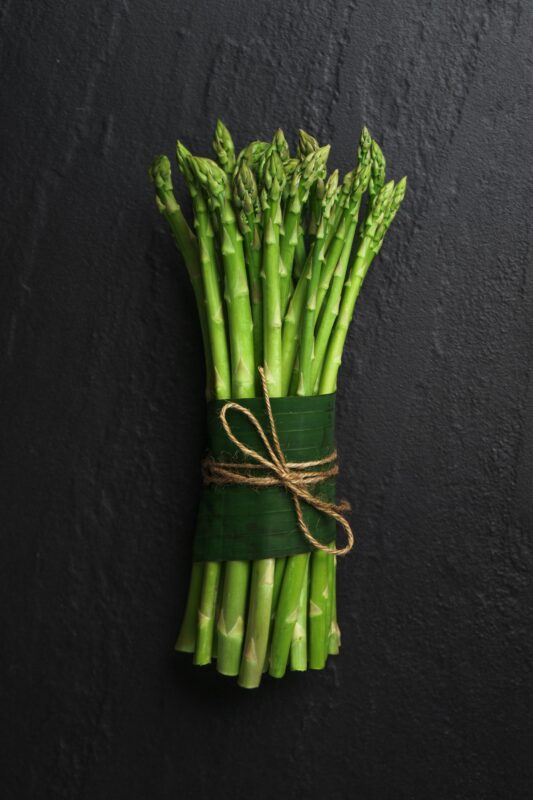 After arriving at this topic, I chatted with some of my fellow chefs, and came up with similar stories. Chef Kelly McClay, dean of the Academy of Culinary Arts, would hardly be considered a phobic eater. Foie Gras, Tripe Sweetbreads (thymus gland of cow) – not a problem. She has ventured to try Fugu (as have I), a Japanese puffer fish that, if not properly prepared, can kill you (a reason for phobias there). I made the mistake one day of having her try something prepared by my class that contained raw garlic. Unless my resume is fully up to date, I will never repeat that faux pas. Some food aversions are the results have having been served poorly prepared or even worse spoiled foods. Fear also drives people from foods. Last fall, anyone ordering a spinach salad would seem to be a culinary daredevil.
Although even Chefs shun certain foods there are those foods that bring back warm memories. Certain times of the year when specific foodstuffs are at their peek Chefs will act like little kids on Christmas morning wanting to be the first of that years crop.
A common favorite among chefs in springtime is Asparagus. When I first moved to western Colorado I had friends take me for a drive on back roads to explore the magnificent vistas when they suddenly pulled over and started shrieking with delight wild asparagus was growing along the irrigation ditches. The tender stalks were such a change from the commercially grown varietal that tends to be woody and fibrous. I became an instant convert and each spring I search for the first tender shoots to savor in any form. When asking chefs for a favorite meal one answer occurs with surprising frequency. No it's not Filet Mignon, Lobster or Caviar (although, I enjoy all of the above), but the lowly yard-bird. Roast chicken more precisely perfectly roasted chicken. Simple yes but a perfectly roasted chicken is one of gastronomies pure pleasures. Tender juicy and full of flavor the smell of roasting chicken could cause whiplash at a chef's convention.
Finding joy in food, whether it is simple dishes, such as roast chicken or grilled asparagus on a sunny spring afternoon, or exquisitely prepared Foie gras or Rack of lamb is what it means to be a food lover. Find the foods you like and embrace and revel their tastes and textures, but be open minded and search for new tastes you maybe surprised at what you enjoy if you put aside aversions and phobias and embrace food with the joy of a child.
The following are recipes for Perfect Roasted Chicken, Grilled Asparagus, and Scallop salad. Roasted beet Salad with walnuts and buttermilk blue cheese.
Until Next Month Bon Appétit.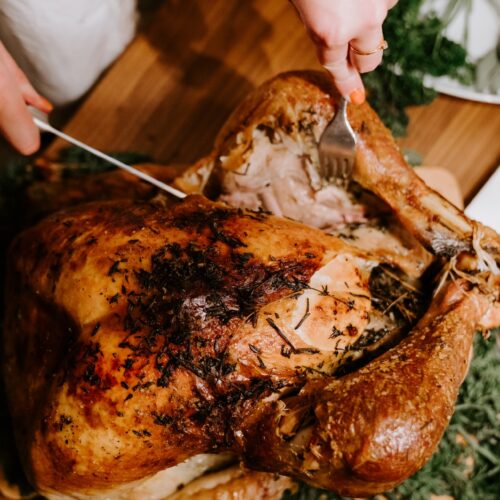 Perfect Roast Chicken
Ingredients
1 5-6

pound

free-range chicken

1

Bunch thyme

2

Sprigs rosemary

8

Cloves

garlic

1

Lemon

1

Orange

½

Bunch parsley

Kosher salt

Fresh ground black pepper

8

Ounces

unsalted butter
Mirepoix
1

onion

roughly chopped

half bunch celery

roughly chopped

2

carrots cleaned and cut in large chunks
Roux
2

Tablespoons

flour

2

Cups

chicken stock

¼

Cup

sherry
Instructions
Preheat oven to 425°.

Chop half the herbs and mix with softened butter.

Lift skin of chicken and smear herb butter underneath.

Place remaining herbs and citrus in cavity.

Place mire poix in roasting pan. Place chicken on top.

Cook for 50 minutes, basting every ten minutes.

Remove chicken to platter. Cover loosely with foil. Let chicken rest before slicing.

Place roasting pan over low burner and add 2 tablespoons flour. Stir with a wooden spoon to make roux.

Add 2 cups chicken stock. Whisk well. Let simmer 5 minutes.

Add ¼ cup sherry, strain, and serve with chicken.
Roasted Beet Salad with Lemon Vinaigrette
Ingredients
3

Red beets

3

Gold beets

Salt and pepper

Olive oil
Lemon Vinaigrette
¾

Cup

olive oil

Juice from 3 lemons

Salt and pepper

Chopped fresh parsley
Instructions
Wash beets. Rub with olive oil, salt and pepper. Wrap in foil roast at 400° for 45 minutes until tender. Let cool slightly. With hands, pull skin off beets. Let cool and slice. Arrange on salad plate in circle, alternating red and gold. Place mixed greens in center. Drizzle with lemon vinaigrette. Top with toasted walnuts and buttermilk-blue cheese.

Mix all vinaigrette ingredients, drizzle over beets
Asparagus and Scallop Salad with Orange Vinaigrette
Ingredients
3

Bunches asparagus

trimmed and peeled

5

Tablespoons

olive oil

plus

Kosher salt

pepper

1

Tablespoon

melted butter

16

large sea scallops

Ciabbata bread
Orange Vinaigrette
Juice and zest from 2 oranges

½

Cup

olive oil

1

Teaspoon

chopped thyme

2

Tablespoons

chopped parsley

1

Shallot minced

1

Ounce

champagne vinegar

Salt and pepper to taste
Instructions
Toss asparagus with 1 tablespoon olive oil, kosher salt, pepper and 1 tablespoon melted butter.

Roast at 375° for 8 minutes or grill over medium high heat.

Lightly season the scallops with salt and pepper. Over high heat, sauté in pan. Add 4 tablespoons olive oil. Sear scallops until golden brown on both sides.

Place asparagus on plate. Place 4 scallops, per person, on top of asparagus.

Combine vinaigrette ingredients.

To serve, drizzle the salad with orange vinaigrette. Serve with grilled ciabbata bread.