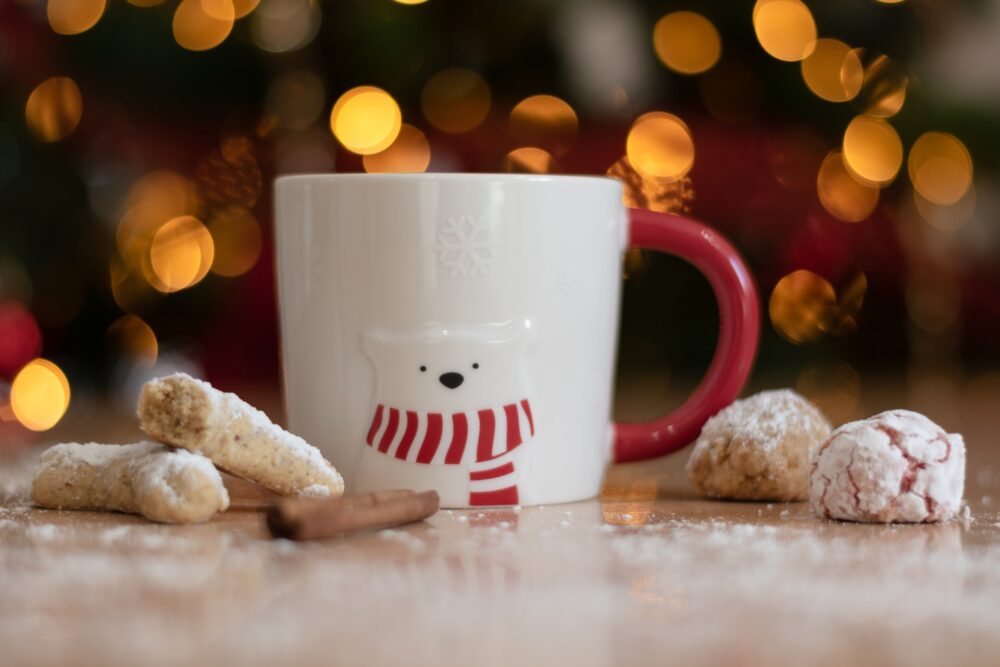 It is time once again for my annual Christmas column, words that usually force my editor to reach for a large glass of brandy with a splash of eggnog. But this year I will forego my annual rant on the over commercialization of the holidays, and instead focus on the one thing that makes this time of year so special. Tradition, regardless of faith, this time of year is about gathering with friends and family and perpetuating traditions handed down generation-to-generation or even starting new ones with your family.
There are many traditions I enjoyed as a persnickety child – going to the church that has been around since revolutionary times and climbing the bell tower to ring the church bell announcing to the world that it is Christmas day or breaking my toys and complaining that my siblings made out better than I did.
Tradition.
This being a food column I will focus on food traditions. Food forms powerful memories with all of us. How else can you explain canned green beans mixed with cream of mushroom soup and topped with French's canned fried onions? Tradition. But in some families, you can be disowned if you eliminate time honored dishes.
Real Christmas cookies are a tradition that is losing ground to pre-made dough or the pre-fabbed cardboard tasting variety. I loved as a child seeing the variety of ethnic holiday sweets from Pfeffernüsse to rugula. It made me learn to appreciate the diverse traditions that families hold dear.
Another food tradition that has been reawakened since moving back to New Jersey is "La Vigilia" or the Feast of Seven Fishes. This iconic Christmas Eve meal is celebrated by Italian –American families, and the reverence for tradition borders on fanaticism. When asking people what dishes they serve, the answers vary greatly from family to family with all insisting that theirs was the traditional old country feast. Most families include some variation of the following foods: mussels; fried calamari; Baccala (dried salt cod; sardines; anchovies and clams. The seven fishes represent the seven sacraments of the Catholic Church. The term la vigila means the vigil representing the wait until the birth of the Christ child, although it can mean the wait between courses. This meal is not a quick affair. These dishes are complex and cooked and simmered for hours. This meal is about celebrating family – the meaning of Christmas and tradition.
We all have our own traditions. I love the smell of roasting chestnuts and have been known to force feed my family goose from time to time. Goose is a wonderful bird often derided as greasy or fatty. Not true when properly cooked it is rich, succulent and a staple of Scandinavian households. For a successful goose, score the skin in a diamond pattern and rub with bitters and sea salt for a delightful brown crispy skin. Serve with lingonberry jam-stuffed baked apples.
No Christmas celebration is complete without libations. A warm fire and a cold night call for a warm drink or a drink that will warm you through and through. My years in the mountains led me to perfect hot buttered rum that could even melt the Grinch's cold heart. Coffee drinks can be helpful when trying to assemble toys in the early morning hours. Don't worry. They are probably just extra parts. Irish cream and coffee can make this process much more enjoyable. This year start a new tradition and make your own Irish cream it is quick, easy and you can customize it to your own tastes.
This Christmas season enjoy the following recipes along with your family and friends and, until the New Year, Bon Appétit.
Hot Buttered Rum Batter
Ingredients
½

Pound

butter

1

Pound

dark brown sugar

1

Pound

white sugar

3

cinnamon sticks

½

Teaspoon

cloves

½

Teaspoon

nutmeg

½

Teaspoon

allspice

1

Pint

vanilla bean ice cream

1½

Ounces

dark rum
Instructions
In large sauce pan melt butter. Add sugars and spices. Cook for 8-10 minutes over medium heat until mix is smooth and caramelly. Turn off heat. Fold in ice cream until completely melted. Refrigerate. Store covered.

To make drinks in Irish coffee cups: Place 3 tablespoons of rum batter. Mix in 1½ ounces or a jigger of dark rum. Top with boiling water. Stir. Enjoy. Repeat as often as necessary.
Homemade Irish Cream
Ingredients
2

Cans sweetened condensed milk

1

Cup

heavy cream

for a lighter version substitute milk

1

Teaspoon

instant coffee

1

Tablespoon

Hershey's syrup

1

Cup

or more to taste Irish whisky
Instructions
Place all ingredients in blender. Blend on high speed.

Refrigerate. Serve on rocks or in coffee.
Pfeffernuesse Cookies
Ingredients
3½

Cups

all-purpose flour

2

Teaspoons

baking powder

1½

Teaspoons

cinnamon

1

Teaspoon

ground ginger

½

Teaspoon

baking soda

½

Teaspoon

salt

½

Teaspoon

ground cloves

½

Teaspoon

ground cardamom

¼

Teaspoon

black pepper

1

Cup

softened butter

1

Cup

sugar

¼

Cup

dark molasses

1

Egg

Powdered sugar to dust
Instructions
Grease cookie sheets.

Sift all dry ingredients into a bowl. Reserve.

In another bowl, mix butter and sugar until light and fluffy. Add egg and molasses. Beat well.

Gradually beat in the dry ingredients, a little at a time, until dough forms into ball.

Refrigerate 30 minutes.

Form into-inch balls. Place on cookie sheets.

Bake at 350° for 12-14 minutes until golden brown.

Remove. Place on rack. Dust with powdered sugar.