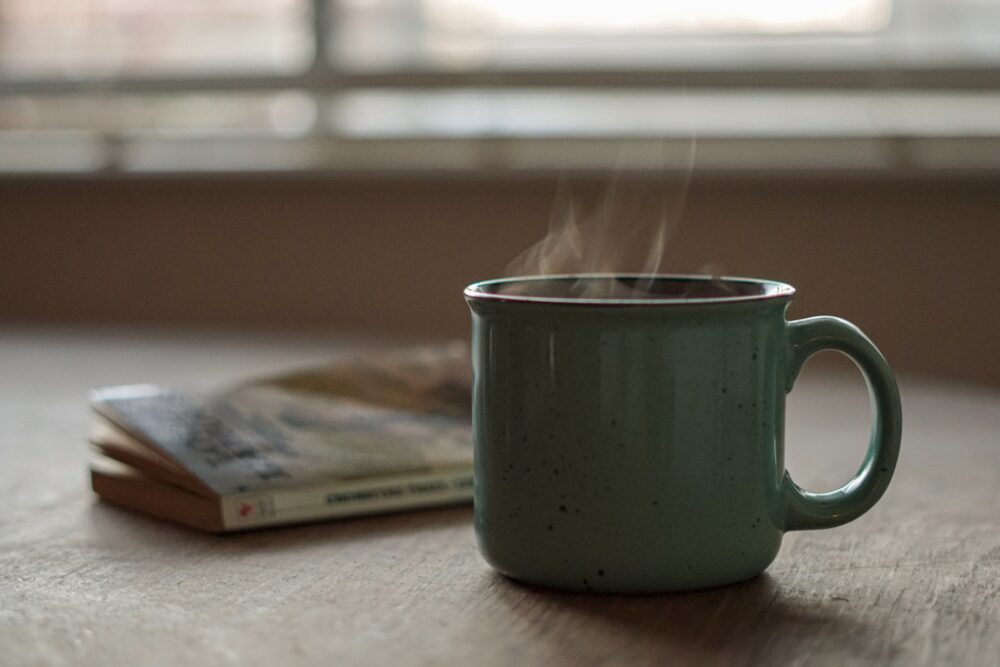 The New Year is upon us and cold winter days harkens some of my favorite foods. As much as I enjoy my frou-frou gourmet food, settling down to a plate of stick-to-your-ribs, grandma-type food is even better. America has a plethora of regional comfort foods. I have often carried on in this space about my love of all foods from N'awlins (New Orleans in Yankee speak) and with the New Year comes the Mardi-Gras season. Leave it to the Cajuns to prepare for the solemnest day of the Lenten season with the debauchery and excess of Mardi Gras.
A cold day in Cape May is perfect for enjoying a steaming, thick bowl of gumbo or Shrimp Ettoufée. But there is no need to make a culinary journey down south for stick-to-your-ribs comfort food. Chicken and dumplings is probably my all-time, favorite winter comfort food. But as I learned the hard way, the use of the term "dumpling" has different meanings in different regions of the country. My grandmother always made chicken and dumplings with the softball-size, light, fluffy variety. In parts of the south, the "dumpling" is more akin to thick doughy noodles. Both varieties can be tasty, but when you are expecting one, and get served the other, it can be a little unsettling. That is the conundrum of comfort food – everyone has their own food memory of what makes the perfect chicken and dumpling, meatloaf or "mac and cheese." Serving comfort food in a restaurant is a dicey proposition since every person is convinced that his or her mom or grandmother made the definitive version.
Comfort food is as much about rekindling childhood memories, as it is culinary excellence. How else can you explain a trained chef getting cravings on a cold winter's day for grilled cheese on white bread made with Velveeta and served with Campbell's cream of tomato soup? I have created many "gourmet" versions of grilled cheese over the years, but when it's cold outside and the gray, January sky is putting me in those winter doldrums only the slick, oozy Velveeta sandwich and thin, tomato soup can snap me back to reality. It is not just a meal, but also a hug from my grandma.
Rice pudding was another Grandma special, but I could never eat it cold. I enjoy it warm, straight out of the beat-up double boiler that she always made it in. Rice never tasted so good as it did bathed in a rich, creamy sauce with just a hint of cinnamon and nutmeg, but enough sugar to keep me and my siblings running around the house for hours.
Rich and creamy – that was the comfort food I grew up on. But there was one dish that she made for my grandfather alone (until I got old enough to appreciate it.) Oyster Stew. I have since found out that this is a simple dish to make, but hard to perfect. Made with the simplest and humblest of ingredients – oysters were once considered poor peoples' food along the Jersey Shore. A little onion sautéed with some bacon and fresh milk, from the bottle with the cream off the top scraped into it, and pats of real butter melted in, and then the crowning jewel –  fresh oysters cooked in this succulent broth until they curl slightly and are barely cooked in a pinch of salt and a little black pepper. This stew served to my grandfather and I on a cold winter's day made us feel like kings.
So when the January doldrums set in – curl up with these recipes and float back to simpler, happier times of childhood when Grandma's cooking always made the day better. Until next month, Bon Appétit.
*This recipe appeared in the August 2007 issue of CapeMay.com but just in case you missed it, here it is again.
Oyster Stew
Ingredients
1

Dozen select oysters in liquor

1

Small yellow onion

finely diced

4

Strips bacon diced

2½

Cups

milk

¼

Cup

cream

2

Ounces

unsalted butter

sliced into bits

Salt and pepper to taste

2-3

Drops Tabasco Sauce

1

Lemon wedge
Instructions
In thick-bottomed sauce pan, render bacon over medium heat until crispy.

Add in onions. Sauté 2-3 minutes until softened.

Add milk and cream. Bring to boil. Simmer 3 minutes.

Add oysters and liquor. Reduce to simmer. Cook 3 minutes until oysters are slightly poached.

Gently stir in pats of butter until just melted.

Lightly season with salt and pepper and splash of Tabasco Sauce.

Serve and squeeze lemon wedge into stew before indulging.
Rice Pudding
Serves 4. This recipe can easily be doubled.
Ingredients
2

Cups

cooked rice

2¼

Cups

milk

3

Egg yolks

plus 1 egg

¾

Cup

sugar

½

Cup

cream

Pinch

nutmeg

Pinch

cinnamon

Splash vanilla extract.
Instructions
In double boiler, heat rice and half of milk until warm.

In stainless steel bowl, whisk egg yolks, egg, sugar, cream and vanilla.

When rice mix is warm and simmering, whisk in egg mix.

Reduce heat. Simmer until thickened, 8-10 minutes.

Add nutmeg and cinnamon.
Notes
You can put raisins in if you so desire.