Hot dogs, sodas and bicycles are coming to Cape May Point State Park this summer. For the first time in its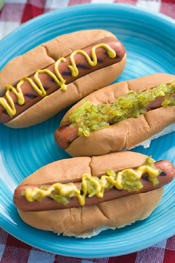 38 year history, Cape May Point State Park is advertising for vendors – one for a mobile food concession and another for bicycle rental.
Communications coordinator for the NJ Division of Parks and Forestry, Dana Loschiavo, confirmed that a notice was placed on the New Jersey Parks' newly launched website, www.njparksandforests.org Wednesday, March 25 seeking "new business opportunities" for two venues – a mobile food cart and bicycle rental – for Cape May Point State Park.
Although other state parks do have concessionaires, up until now Cape May Point State Park has been vendor free. Loschiavo conceded that economics was part of the decision, but the move was also motivated "basically, by word-of-mouth" from visitors and reports from park superintendents who are frequently asked where they can buy a drink or a snack. "It's not that the park is remote," said Loschiavo, "but there is not a lot of food or restaurants unless go you into the towns of Cape May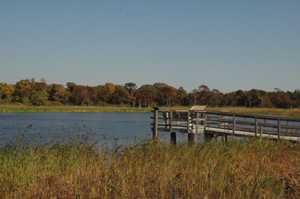 or West Cape May and many also said, 'I don't feel like walking or riding a bike all the way to the Point from Cape May.' "
A press release issued from the Department of Environmental Protection (DEP) states that the DEP is offering opportunities for businesses to operate concessions in many of New Jersey's state parks, forests and recreation areas. Acting Commissioner Mark N. Mauriello is quoted as saying, "There's no better time than right now to embrace these opportunities to become a concessionaire. Not only is it a chance to launch a rewarding and lucrative business, concessions add something extra special to the experiences millions enjoy in New Jersey's parks and other recreation areas," Commissioner Mauriello said. "What's more, we're always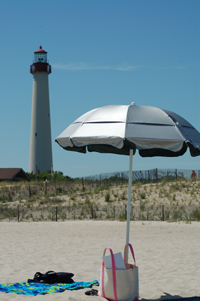 interested in exploring new ideas for business opportunities and partnerships."
According to the press release, the DEP's State Park Service is seeking proposals from private and nonprofit sectors to operate 23 concessions throughout the state parks, forests, recreation areas and marinas, beginning Memorial Day weekend. Business opportunities range from food services to boat and bicycle rentals.
Concession opportunities are available through a public bidding process. Bids will be accepted until April 29 at 10 a.m. Businesses or individuals interested in submitting bids must first pre-qualify. Prequalification applications must be received by April 17 at 11 a.m.
The State Park Service currently manages some 40 seasonal concessions that generate $1.3 million annually. Cape May Point State Park encompasses 190 acres of the state's most renowned migration habitats.
In an exclusive Cape May Magazine interview, Governor Jon Corzine was asked about the effect the new concessionaire policy would have on the environment  at the migratory park. "It depends," said the governor, "on the specifics of the concession that they're doing. I don't want to speak to it until I know the facts. If you're going to be putting neon signs outside next to a trailer selling hot dogs, [that's a problem]. I think there is a way of having concessions that are very unobtrusive that are really supportive of a visit to one of our open spaces and beaches."
When asked if this new policy is a reflection of proposed budget cuts, Governor Corzine said, "We're trying to do everything we can to maintain our parks. It's tight budgets. We're not putting any more money in and there are been some increases in fees to allow us to have resources. By the way, that seems reasonable since they have not stayed up with inflation over the years. On the other hand, we're trying to make them affordable so that people can use our parks and beaches. As you know we have this beach badge controversy up and down the Jersey shore which is really a local issue [Cape May charges for in-season beach access. Wildwood, for example, does not.] as opposed to a state issue.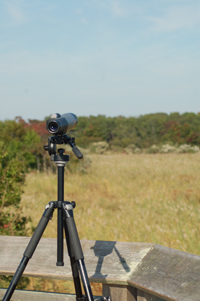 Everyone is pressed for resources. You can't fill a $7 billion hole without making some tough choices."
Loschiavo said the continuation of the vendors or the addition of more "novelty" vendors will be reevaluated on a yearly basis.
Asked to comment on the new additions, Don Feriday, director of birding programs for the New Jersey Audubon Society, said "We really have no comment. It is something that is done in other state parks and as long as the additions have no negative ecological impact, and I don't see that happening with what they propose to do with Cape May Point State Park, we really don't have any reason to comment on it."
He added that, from a birder's perspective, "biking is a great way to go birding and has far less carbon imprint than driving around Cape May Point in a car."