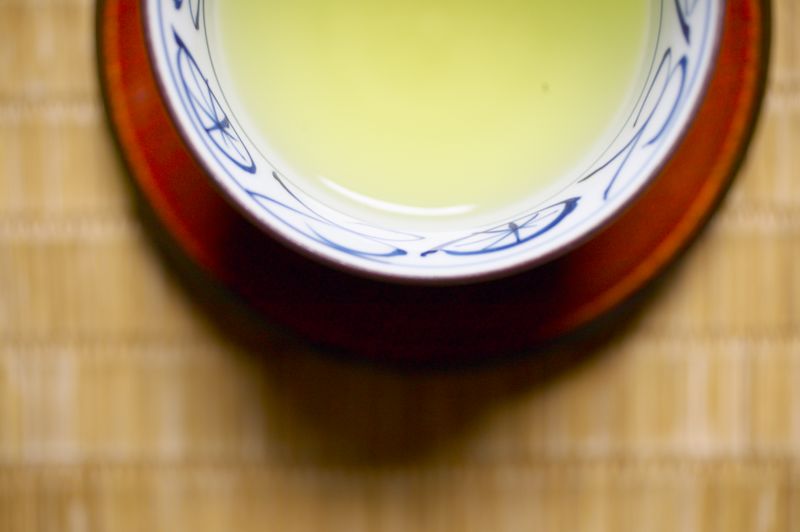 Maybe it's because I grew up along the shore. The sight of the ocean and the smell of the salt air always stirs my culinary passions for the bounty of the sea. My creative juices don't get the same jolt when viewing or smelling a cow pasture. The aroma of salt air makes me dream of fresh briny little necks or cherrystones on the half adorned with little else but their natural juices. The sea presents us with such a dizzying array of choices to prepare and some people never venture beyond broiled or fried flounder.
Fish intimidates some cooks because it varies so much from species to species as to flavor profile and appropriate cooking techniques.
Some people avoid some fish because it tastes – drum roll, please – fishy. I thought this was absurd until I thought about popular cuts of other foods such as chicken breast and filet mignon. These are the least flavorful cuts of chicken and beef. Why do we want food that doesn't taste like anything? My current hypothesis is that it's because it is easy to cook. We can use any technique or any sauce or accompaniment with neutral flavored foods and the results will be passable. No risk, no reward. Call it Culinary Correctness. If we cook to the middle, we won't offend any one's palate. The downside is we won't stimulate it either.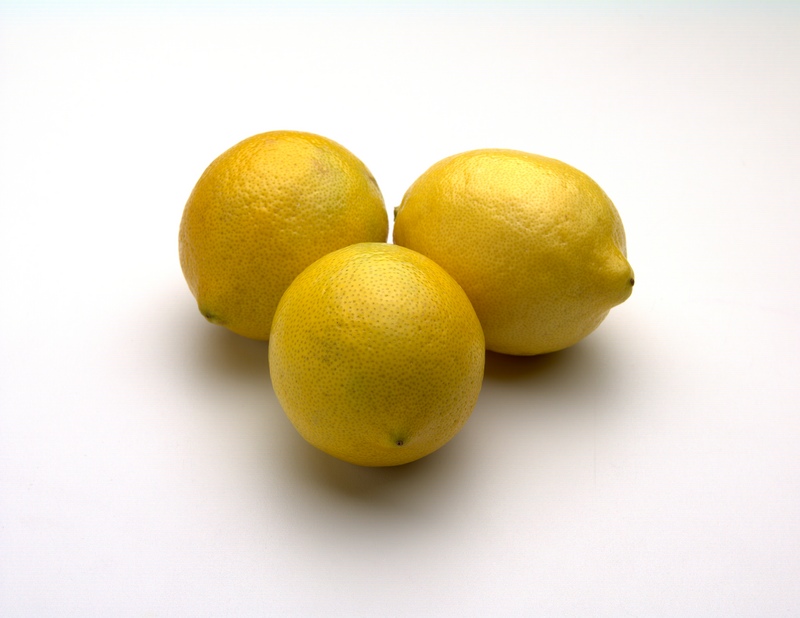 What is a chef to do? Respect the fish. This can be done by understanding the characteristics of the fish. Salmon has become a pedestrian fish thanks to aquaculture, despite the fact that it is naturally strong flavored. When cooking a fatty/strong flavored (fat is flavor) fish there are two basic approaches to take: First, the fight fire with fire approach. Rich fatty cream sauce or buttery Béarnaise to emphasis the richness. Or secondly, contrast the fat with acidity to cut through the richness and counterbalance the flavors on the palate.
To make either approach work, one other simple rule must be followed: Cook the fish properly. Don't overcook it. Also don't undercook it. Medium works for salmon, but that doesn't mean the center should be cold and raw.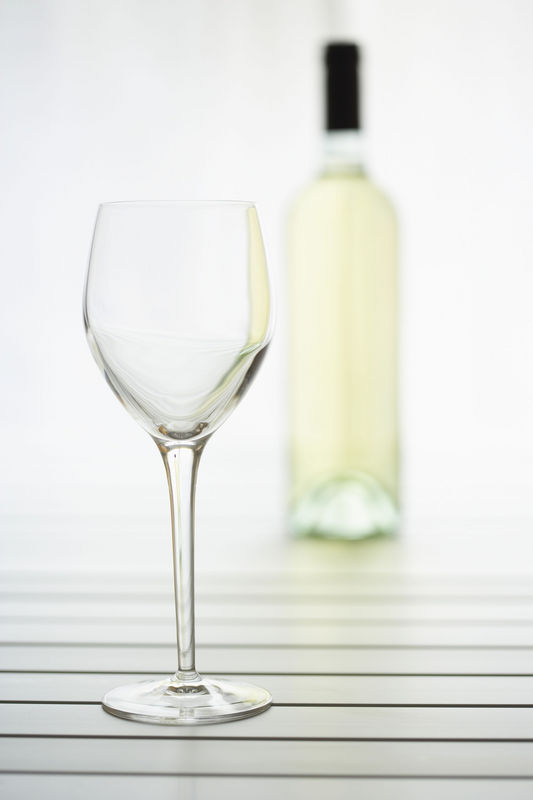 Bluefish is a strong-flavored fish that doesn't get the respect that it deserves. Inexpensive and abundant off the Jersey coast, it is often ignored on the menu and at the fish market. This fish benefits the most from the contrast the flavors approach. Minimizing its strong flavor can be done by soaking briefly in milk or lightly-salted water to drawn out some of the blood and oils. This method won't make this fish bland, but rather soften the effects of the oils on the palate and reveal its true sweet flavor. Citrus such as orange and grapefruit pair well as do the potent oils in fennel. Tomatoes and olives also enhance Bluefish. Grilling Bluefish can be tricky since it does like to flake. Lightly oil the grill and use high heat to sear the flesh, quickly sealing in the juices. The hint of smokiness the grill imparts counter plays nicely with the rich fish. Add in a slightly acidic sauce or side dish.
Delicately lean fish needs to be treated with care too. Broiled flounder doused in cheap wine, bottled lemon juice, margarine pretending to be butter and enough paprika to make a Hungarian wince is still prevalent at the shore. This treatment does a disservice to a fish that has never harmed anyone. A lean delicate fish deserves genteel treatment in seasoning and in the cooking technique. Too lean and flaky to grill, sautéing is best for flounder, although poaching works well. Wine and cream sauces pair well, but please use a wine that you would actually drink. Earthy accents such as mushrooms and shellfish contrast pleasingly with the light sweet flavors. Heat control and minimal handling are crucial when working with flounder. Investing in a good fish spatula will help eliminate mutilated fish.
The key to good cooking is understanding and honoring the nature of the food you are preparing. This month honor fish found off our coast with these recipes. Try Pan-Seared Salmon with Bacon-Braised Lentils and Porcini Cream; Grilled Bluefish with Tomato Basil Salad and Roasted Garlic Polenta; or Pan-Seared Flounder with Lobster and Crimini Mushroom Cream Sauce. Until next month, Bon Appétit.
Pan Seared Salmon with Bacon-Braised Lentils and Porcini Cream
Ingredients
Pan-seared salmon
4 6-

ounce

salmon fillets

seasoned with salt and pepper

¼

cup

corn oil

2

shallots

minced

1

clove

garlic

1½

cups

sliced porcini mushrooms

3

tablespoons

butter

¼

cup

Madeira wine

1½

cups

cream
Bacon-Braised Lentils
½

cup

each diced celery

carrots, leeks and onions

4

ounces

diced slab bacon

2

cloves

minced garlic

2

tablespoons

olive oil

2

cups

green lentils

4

cups

chicken stock

1

bay leaf

3

sprigs thyme
Instructions
Preheat oven to 350 degrees.

In oven-proof sauté pan, heat oil over medium-high heat. Season fish and place flesh side down into hot pan. Sear 4 minutes per side until brown and crisp. Finish in oven, basting with fat. Allow 8 minutes or until internal temperature reaches 130 degrees. Remove. Let rest.
Porcini Cream
For porcini cream sauce, drain most fat. Add butter. Brown porcinis. Add shallots, garlic and sprig of thyme. Cook until mushrooms are soft. Deglaze with Madeira wine. Add cream. Reduce until sauce is thickened. Season with salt, lemon juice and fresh thyme.
Bacon-Braised Lentils
Render bacon. Add 2 tablespoons olive oil. Add mirepoix (celery, carrots, leeks and onions). Sweat until softened. Add garlic, 2 cups green lentils, 4 cups chicken stock, bay leaf and thyme. Simmer on low until liquid is absorbed and lentils are soft. Season. Serve with salmon and porcini cream sauce.
Grilled Bluefish with Tomato Basil Salad and Roasted Garlic Polenta
Ingredients
4 6

ounce

skin-on Bluefish fillets
Tomato Salad
2

large Jersey tomatoes

diced into ½-inch cubes

3

cloves

garlic

minced

1

red onion

julienned and halved

1

cup

basil leaves

chiffonaded

2

lemons

zest and juice

¼

cup

extra virgin olive oil

1

teaspoon

fresh black pepper

Kosher salt
Roasted Garlic Polenta
3

tablespoons

roasted garlic

pureed

2

cups

polenta

2

cups

milk

2

cups

chicken stock

Salt and pepper
Instructions
Soak the bluefish for 10 minutes in 1 quart of ice water and 2 tablespoons kosher salt. Drain. Pat dry. Heat grill (charcoal preferred) to very hot.

Toss together the tomato salad ingredients. Let sit for one hour.

Make the polenta. Simmer milk and chicken stock. Season with salt and pepper. Add garlic. Whisk in polenta. Reduce. Heat. Simmer until thickened and polenta is soft, not crunchy. Season.

Serve with Bluefish and Tomato Salad.
Pan-Seared Flounder with Lobster and Crimini Mushroom Cream Sauce
Ingredients
4

6-ounce flounder fillets

Salt

white pepper

2

ounces

oil

2

ounces

melted butter

Flour

2

minced shallots

1

teaspoon

fresh tarragon

1½

cups

crimini mushrooms

½

cup

lobster claw and knuckle meat

1

cup

sauvignon blanc

2

cups

cream

2

tablespoon

raw unsalted butter
Instructions
Pat fillets dry. Season with salt and white pepper. Dip in oil and butter. Lightly flour fish, shaking off excess and sear until golden brown on each side. Remove fish to warm oven.

In fat flounder was browned in, add shallots, tarragon and crimini mushrooms. Brown lightly. Add lobster claw and knuckle meat. Deglaze with sauvignon blanc. Reduce au sec. Add cream. Reduce by half. Finish with raw unsalted butter, whisking in a little at a time until each piece is absorbed. Serve over flounder.