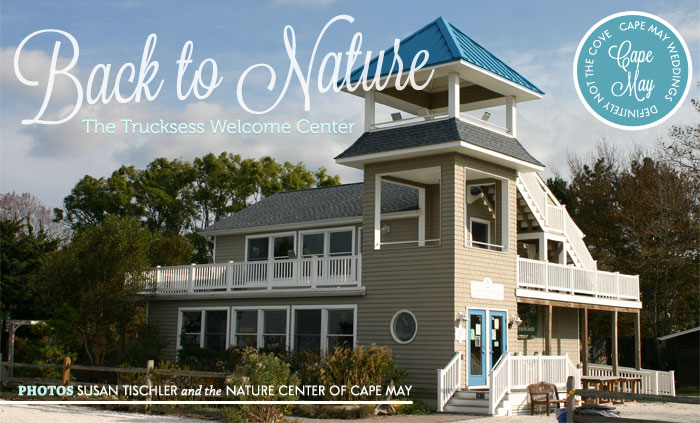 If you're the type of woman who loves setting trends, do I have a wedding scoop for you! You might recognize the Trucksess Welcome Center at the Nature Center of Cape May. This structure stands along the harbor and offers gorgeous views of the water and passing boats from its observation deck and three-story lookout tower. And get this – it's never been used for a wedding. That's right, at the time of this writing, no one has ever said "I do" in this location, and we think that's a shame. So allow us to tell you why we think the Trucksess Center may be perfect for your small-ish destination wedding.
The Nature Center is no stranger to parties. They host Harborfest annually, a weekend celebration of the sea. The Center also allows birthday parties on site, so they're used to groups. On the center grounds, they have 12 picnic tables and a large grassy area where you can set up a tent (up to 30′ by 50′) for dinner or dancing. The second floor observation deck offers the perfect spot for cocktail hour, and you can't beat the panoramic view of the harbor at night once the sun sets! Inside is a lounge, with windows overlooking the water.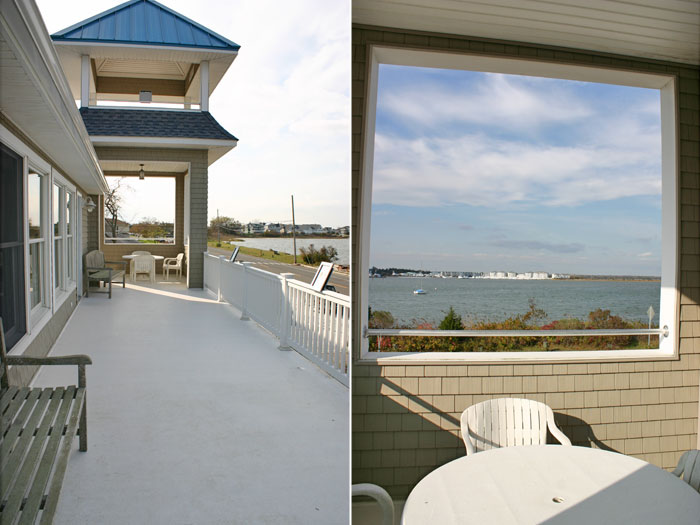 This is a great spot for a nature-loving family, and your guests won't be bored if there's downtime, since they can explore between the ceremony and reception. The center offers loaner binoculars guests can use to birdwatch, or your guests can explore the center's themed gardens (butterfly, hummingbird, seaside, drought-tolerant, shade, and songbird) and indoor aquaria, featuring local marine life. Seasonally, there is a songbird feeding station.
On the downside, there is limited on-site parking, but street parking is available. You might consider renting a trolley and having your guests picked up at their Cape May hotels. You'll also need to work with a caterer, but there are many available locally.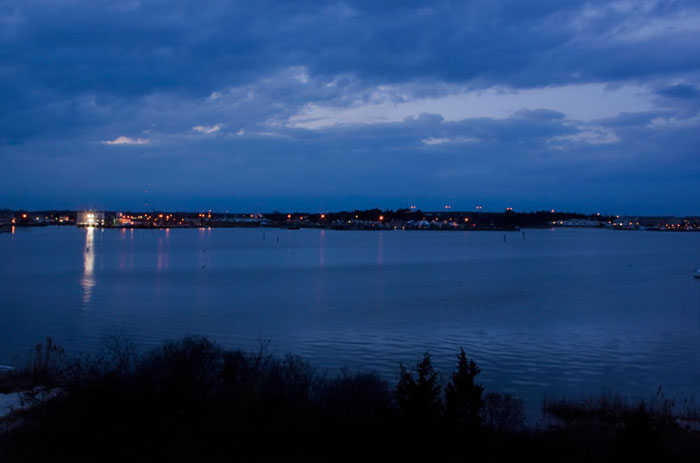 For more information, visit New Jersey Audubon. And if you have your wedding at the Trucksess Center, we want to know about it!