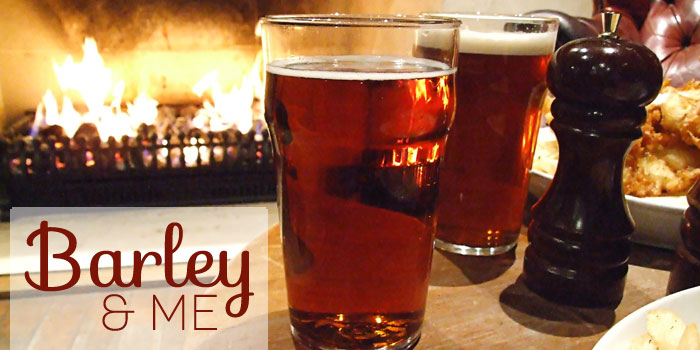 Some people who read my column or, having heard me lecture about food and beverages, often think I am an intellectual snob. After getting to know me, they realize they are wrong on both counts. Too frequently people assume that fine food requires fine wine as an accompaniment. Wine is viewed as a beverage of the privileged and beer is perceived as the drink of the proletariat masses. In recent years, America has undergone a beer renaissance. Craft beer and microbrews are the current buzzwords that are bringing the beer world closer to the wine world in terms of pretentious vocabulary. The beer drinker is the beneficiary of this renewed interest in a beverage that dates back to the ancient Egyptians. Food lovers also benefit, since certain types of cuisine pair better with the barley-based beverage. Sure, we can all pair beer with pizza and cheese fries. A full frosty pint glass tastes better than a grape juice-infused goblet with Asian foods, spicy foods and food with high acidity.
There are two main types of beer: Lagers and Ales. These terms refer to the way the beers are fermented. There are many sub categories of each, including pilsner, weissebier, stout, steam beer, India pale ale, porter, etc. To compound the confusion different breweries will use similar terms for beers with very different flavors. To simplify pairing beer with food, think of Lagers as white wine and Ales as red wine. Heavily hopped bitter beers can stand up to spicy foods and the complex robust flavors of curries and Mexican foods. Rich deep flavored ales are enhanced by roasted or braised red meats. The smokiness of grilled foods or barbecue is complimented by medium to lightly hopped ales. The malty tones of stouts and porters pair well with sweet dishes, stone fruits and chocolate. Exploring the world of beer and food pairings can be an intoxicating experience.
Beer, like wine, can also be an integral part of cooking foods. It is important to remember if you are reducing beer in a sauce, that heat will damage some of the more subtle flavors and reduction will intensify the bitter notes provided by hoppy beers. I like to mix amber ales with stoneground mustard and mayonnaise as a dip with chilled seafood like shrimp cocktail or stone crab claws. The sweetness of seafood makes for a great contrast when cooking with beer. The diversity of each component's flavor profile creates a pleasing taste for the palate. Beer and Old Bay® seasoning are essential ingredients to a good crab boil. Yuengling Lager has excellent flavor notes for steaming crab, mussels and clams.
Although most beers contain the same basic ingredients (water, barley, hops and yeast), the varieties created by artisan brew masters make for a heady array of aroma, textures and tastes to explore. While enjoying some cold ones by the grill this summer, try a few new beers and some beer-infused recipes like Carolina Low Country Boil, Beer and Mustard Dip for Chilled Crab Claws and Beer Marinade for Smoked Brisket.
Until next month, Bon Appétit.
Persnickety's Top Five Favorite Beers
Tasting note: I have not visited Cape May Brewing Company, yet I am looking forward to some intensive research to enhance my six-pack flab physique.
Fat Tire Amber Ale by New Belgium Brewing.
New Castle Brown Ale The English excel at ales and this rich bodied brew is very drinkable and light for an ale.
Pilsener Urquell This Czech beer is where pilsner style began.
Chimay Red The Trappiste monks survived the dark ages on bread and brews.
Anchor Steam Ale This West Coast ale jump started the American craft beer craze.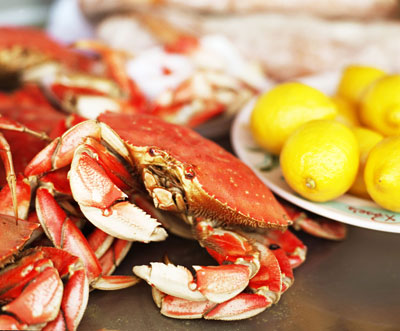 Low Country Crab Boil
Ingredients
½

cup

Old Bay Seasoning® or to taste

½

cup

pickling spice

8

cloves

garlic

2

Tbsp

crystal hot sauce

5

pounds

new potatoes

3

16 ounce packages cooked kielbasa sausage, cut into 1 inch pieces

8

ears fresh corn

husks and silks removed

5

pounds

whole crab

4

pounds

fresh shrimp

peeled and deveined

4

Yuengling lagers or your favorite beer

newspapers

beer
Instructions
Heat a large pot of water over an outdoor cooker or medium-high heat indoors. Add Old Bay Seasoning®, garlic, hot sauce, beer and pickling spice to taste, and bring to a boil.

Add potatoes, and sausage.

Cook for about 10 minutes.

Add the corn and crab.

Cook for another 5 minutes,

When everything else is almost done add the shrimp.

Cook for another 3 or 4 minutes.

Drain off the water, and pour the contents out onto a picnic table covered with newspaper. Grab a paper plate and a beer and get messy!
Beer and Mustard Dip for Crab Claws
Ingredients
2

cups

mayonnaise

½

bottle of New Castle Brown Ale®. Drink the other half

1

tsp

dark brown sugar

1

Tbsp

horseradish

1

cup

stoneground mustard
Instructions
Mix all ingredients.

Chill 3 hours.

Serve with crab claws or shrimp
Beer Marinated Brisket
Ingredients
3

bottles Shiner Bock or other dark German style beer

2

onions minced

2

tsp

paprika

2

cups

brown sugar

2

jalapeños

chopped

12

cloves

minced garlic

½

cup

oil

2

Tbsp

black pepper

2

sprigs each

thyme and rosemary
Instructions
Mix all ingredients

Pour over 5 lb brisket

Marinate for 3 days, turning every 12 hours

Smoke at 200 degrees for 7 hours

Serve with favorite bbq sauce and lots of beer