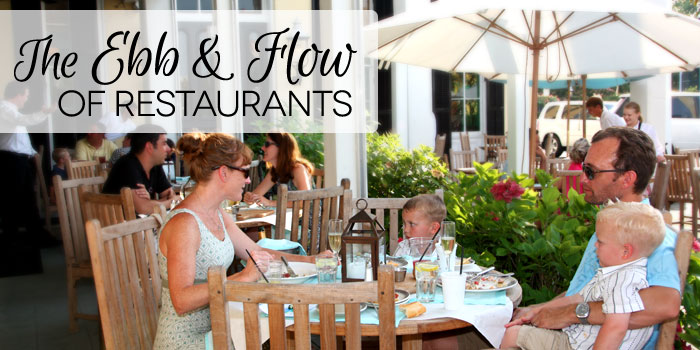 The New Year is a time of reflection and anticipation. 2012 was a tough year down at the Jersey Shore with a double whammy of a stagnant economy and a devastating storm. This is nothing new for the shore. It is always tough seeing favorite haunts disappear due to the whims of fate. Growing up on the shore, I have fond memories of eateries that have disappeared from the landscape. I never appreciated the diversity of Jersey Shore cuisine until I moved away. From greasy burger and dog joints to seafood shacks and fine dining, the shore-food scene has always been diverse and eclectic.
My first summer in Colorado was tough. My Pork Roll/Good Hot Dog deficiency suffering was made worse by the news that Max's on the Jetty had burned down, along with the entire Long Branch amusement pier. The thought of a world without those crisp-skinned Shickhaus franks cooked on a grease-laden flattop left me in despair. Max's soon rose from the ashes as has Long Branch. Resiliency has always been the strength of the shore and its residents.
Over the years, hurricanes and Nor'easters have battered and bruised the coastline. Sandy has taken some iconic eateries. White House Subs in Atlantic City was closed and has yet to reopen. True, they still have their location in the Taj, but the Arctic Avenue shop is a time capsule of the ups and downs of Atlantic City. The pictures of celebrities which decked the walls, allow you to eat great subs with ghosts. I hope Sinatra's towel survived and hope this summer to be chowing down on a White House special on bread that can only be found on the east coast.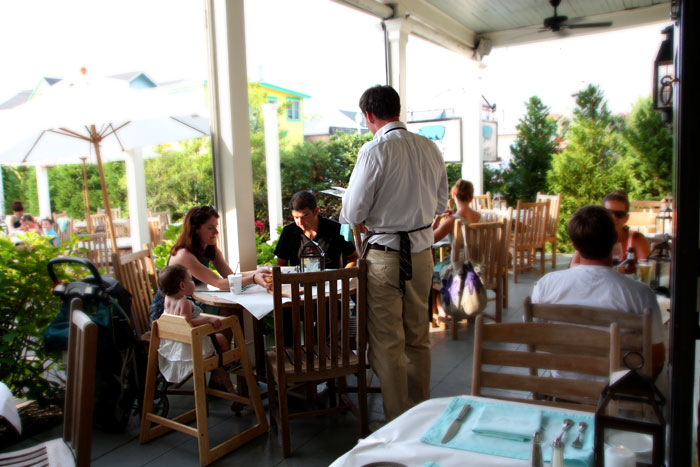 From Sandy Hook to Cape May, many restaurateurs spent the days after the storm cleaning debris and assessing their desire to start over. I am happy to report two of my favorite Cape May County restaurants will be back in the spring. Claude's in North Wildwood is an oasis of French cuisine amid the noisy bars in Angelsea. Besides great food, Sophie's bar serves a Pear Martini, a palate preparing aperitif that sets the stage for what your taste buds are going to enjoy with Claude's cuisine and Mary's desserts. Steve Serano and crew will be back at Café Loren in Avalon preparing his modern American fare. His deft touch with seafood and lamb has local foodies glad he has decided to relite the stoves.
I am looking forward to seeing The Jersey Shore reclaim what Sandy stole from us. Food memories are strong and powerful. They help us survive through the winter and bolster the spirits of those who have moved away, but never really left the shore. The Jersey Shore's poet Bruce Springsteen wrote in his ode to Atlantic City: "Everything dies. Baby, that's a fact. But maybe everything that dies, some day comes back." Write in and tell us what restaurants you miss and which you hope will be back as the shore reclaims her place along the coast this summer. While you are awaiting your chance to savor Hot Dog Tommy's dogs, fried Oreos or other favorite Jersey fare, satiate your palate with these classic shore recipes – Clams Casino and Crab Imperial. Until next month, Bon Appétits. 
Clams Casino
(Makes 2 dozen) This is my variation of a dish that appears on more menus than ketchup stains
Ingredients
2

dozen top necks

steamed to the clams just open

2

green peppers

diced

1

red pepper

diced

1

stick butter

1

onion

diced

8

strips bacon

diced

8

cloves

garlic

minced

Salt and pepper to taste

4

ribs celery

diced

1

tsp

oregano

1

tsp

tabasco

Juice of 1 lemon

3

Tbsp

parmesan cheese

¼

cup

panko bread crumbs

Olive oil drizzle
Instructions
Steam clams

Lightly remove meat, chop and reserve

In sauté pan, render bacon until brown

Add butter and sauté peppers, onions celery garlic 2-3 minutes until softened

Season with salt, pepper, oregano and Tabasco

Add clams and cook 3 more minutes.

Generously fill clam shells with mixture.

Top with bread crumbs, parmesan and drizzle with lemon juice and olive oil.

Clams can be refrigerated or frozen at this point for later use.

To serve, preheat oven to 425 degrees

Cook clams 10 minutes or until topping is brown and bubbling
Crab Imperial
Ingredients
1

lb

Jumbo lump crab meat

½

cup

Hellman's Mayonnaise

2

tsp

Old Bay Seasoning

2

eggs

Pinch

cayenne

1

tsp

Worcestershire Sauce

1

tsp

dry mustard

3

scallions

chopped

2

tsp

chopped parsley

4

Tbsp

melted butter

2

Tbsp

parmesan cheese

½

cup

panko bread crumbs
Instructions
In bowls, gently mix crab, scallions, mayonnaise and seasonings. Be careful not to break up the lumps.

Divide mixture evenly into 4 6-oz. ramekins.

In separate bowl, mix parsley, cheese, butter and bread crumbs

Divide mixture evenly over crab

Mix and bake at 400 degrees for 15-30 minutes