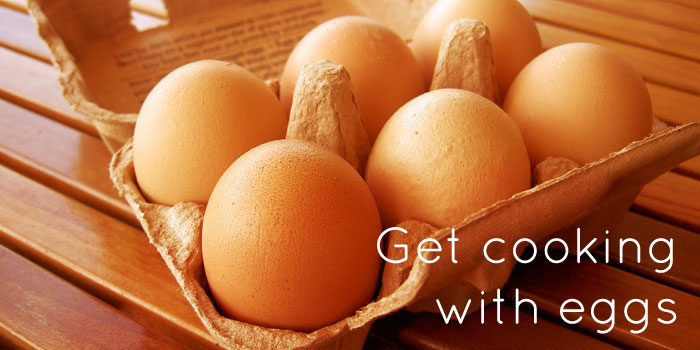 Me and my food: A love story
I will admit that I have little tolerance for fussy eaters. I don't dislike them, I just don't understand them. I have been cooking for over 30 years, but I have loved food as far back as I can remember. There are very few foods I don't like. However, for the record, broccoli is a foul, vile weed that was put on the earth to punish our palates. After three decades in the kitchen, I still get excited by the smells, flavors and textures of food. I am not talking about expensive Michelin star meals. Though preparation is important I am talking about the ingredients. Finding the nuances of flavor and texture of each ingredient and maximizing their attributes to seduce the diner is the soul of good cooking.
The recent culinary trends of farm-to-table, organic and slow foods are all, at their core, about embracing the ingredients. During the summer in South Jersey we embrace our corn, tomatoes, zucchini and even our lima beans. We can and should do this year round. Finding a superior ingredient doesn't mean taking to the woods and foraging for your food. Quite often the ingredient is right in front of our eyes. I pass signs for farm-fresh eggs daily. Although they look like most other eggs on the outside, the treasure within is priceless. The yolks burst forth like a flaming orange orb and the flavor is as intense as the color. Eggs are a great place to start when learning to appreciate the ingredients. They can be a component in cooking or baking or they can be the star. A farm-fresh egg lightly scrambled with toast made from freshly baked bread slathered with real butter, jam or jelly that tastes of fruit from nature not a laboratory is a better way to start the day than a pre-made, heat-lamp-baked breakfast sandwich. Americans think that the French cook better than us. That really isn't true. It is just that they appreciate the food and ingredients more. In the next few months this column will focus on how to celebrate, prepare and enjoy commonly available foods. Start with these recipes for Spinach-Feta Omelet and Poached Eggs with Chicken and Cheddar Hash.
Until next month, Bon Appétit.
Spinach-Feta Omelet
Ingredients
3

eggs

1

Tbsp

milk

Pinch

salt and pepper

2

cups

spinach

4

Tbsp

butter

3

Tbsp

feta

crumbled

Pinch

nutmeg
Instructions
In sauté pan, melt 2 Tbsp butter till foamy.

Add spinach, lightly wilt over medium heat. Season with salt pepper and nutmeg. Reserve

In bowl, whisk eggs with milk and salt and pepper.

Heat omelet pan. Add butter over medium high heat.

Add egg mixture. Stir eggs moving pan constantly as eggs coagulate.

Smooth out until set.

Flip omelet. Fill with spinach and feta. Fold and serve.
Poached Eggs with Chicken and Cheddar Hash
Ingredients
2

cups

leftover cooked chicken

diced

2

red pepper

diced

3

scallions

diced

½

onion

diced

2

potatoes

diced

2

Tbsp

parsley

Salt

Pepper

Pinch

paprika

3

oz

shredded cheddar

2

Tbsp

butter

2

eggs

1

Tbsp

white vinegar

1

quart

water for boiling
Instructions
Heat 1 quart water with pinch salt and 1 Tbsp white vinegar. Bring to simmer, stirring counter clockwise.

In cast iron skillet, heat butter. Sauté onions and peppers until softened.

Turn the skllet's heat up to medium high. Add potatoes and cook 8 minutes until brown and crispy.

Add chicken, scallion and parsley. Mix well.

Season with salt pepper and paprika. Mix well.

Reduce the skillet's heat to low and cover with cheddar. Put lid on pan and cook 3 minutes or until cheese melts.

Crack two eggs into the simmering water. Poach 3 minutes. Remove with slotted spoon drain. Place on hash.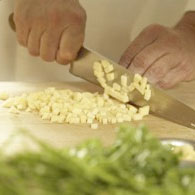 Jon Davies is a graduate of Johnson and Wales University of Culinary Arts. His work as a chef has taken him to Aspen, Colorado; Cape May, NJ; and the odd private jet for culinary gigs for the rich and famous.