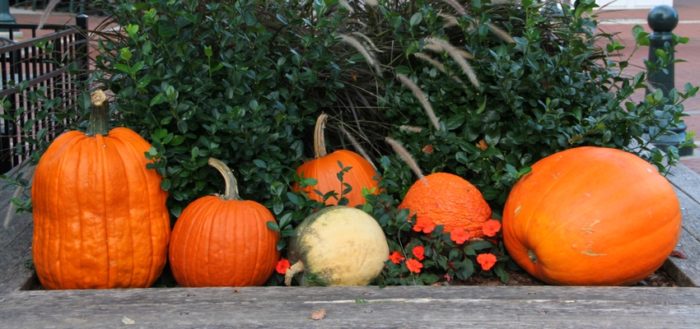 Fall is one of my favorite seasons in Cape May; the summer crowds are gone, but there's still just as much to do and see, and the weather is absolutely gorgeous! We've rounded up our top six events and activities that are must-dos for you and your kids down the shore this autumn.
Celebrate fall with live music, delicious food and fun activities at Beach Plum Farm. Every Saturday from 11am – 7pm September 30th through October 28th, Beach Plum Farm on Steven's Street in West Cape May will be hosting its "Fall on the Farm." Sit in the shade, listen to the SunDogs play, and sip on a local craft beer while your kids enjoy the farm's hayrides, pumpkin picking and decorating, and face painting.
Explore the exciting 85 acres of Cape May Zoo. The Zoo is open from 10am – 4:30pm all week long and is the perfect place to take your kids for a great day of animal sightseeing. Bonus: donations are encouraged, but admission is otherwise free! Check out the annual "Boo at the Zoo" event on Saturday October 28th, where visitors are invited to wear a costume and partake in games, candy-eating, entertainment, an inflatable obstacle course, a magic show and more.
Bring your family to the 26th Annual Pumpkin Festival. On Saturday October 21st, head to Historic Cold Spring Village for festive games and pumpkin painting while snacking on hot dogs and funnel cake. If you and your kids are feeling brave, test your courage inside the spooky haunted house at the Village Barn before you leave.
Encourage your kids' inner artist by getting creative at the Cape May County's Art @ The Library. After reading a picture book, children are invited to freely draw characters, themes, scenes, animals, anything that stems from the book using a variety of art materials. These events run from 3:30pm – 4:30pm on Thursdays in Cape May at the library.
Walk through Scarecrow Alley at Cape May's Physick Estate. From October 7th – October 31st, the Estate will be transformed for Halloween; Scarecrow Alley showcases homemade scarecrows, from spooky to funny. Have your kids vote for their favorite; they're also welcome to submit a scarecrow for display – there may be an awesome prize for them if theirs wins!
Spot dolphins and whales on the Cape May Whale Watcher. Sailing from March until December from the Miss Chris Marina, the Whale Watcher is a great activity for the entire family. Breathe in the fresh ocean air while your kids learn fun facts about the sea life surrounding you while on the water. Children 6 and under can sail for free with a paid adult!
Are there any other activities that you've brought your kids to in Cape May during the fall season that we missed? Leave suggestions in the comments!