Every year on September 11th, The Kiwanis Club of Cape May and the City of Cape May gather the city together at Cove Beach for a beautiful and moving Patriot Day ceremony to remember and commemorate the lives lost in the 2001 attacks on the World Trade Center, the Pentagon and aboard Flight 93.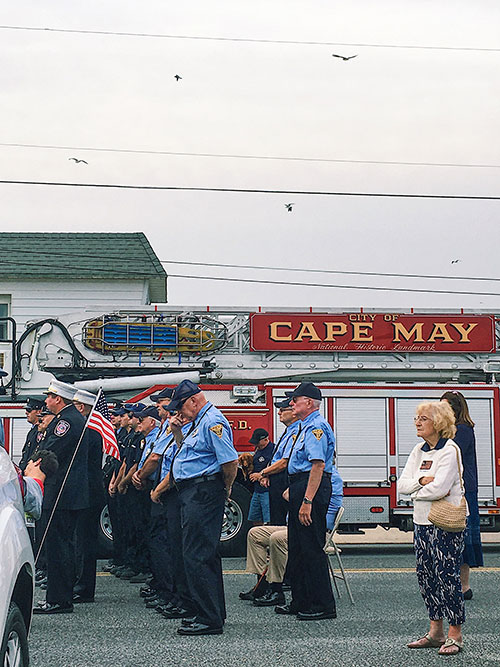 Community leaders took turns sharing a few words about 9/11 and reminding attendees about the heroic actions and sacrifices of the police, firefighters and other emergency personnel who helped so many that day. Attendees this year sang This Land is Your Land and America the Beautiful, followed by a moment of silence as the flag at 2nd and Beach Avenue was lowered.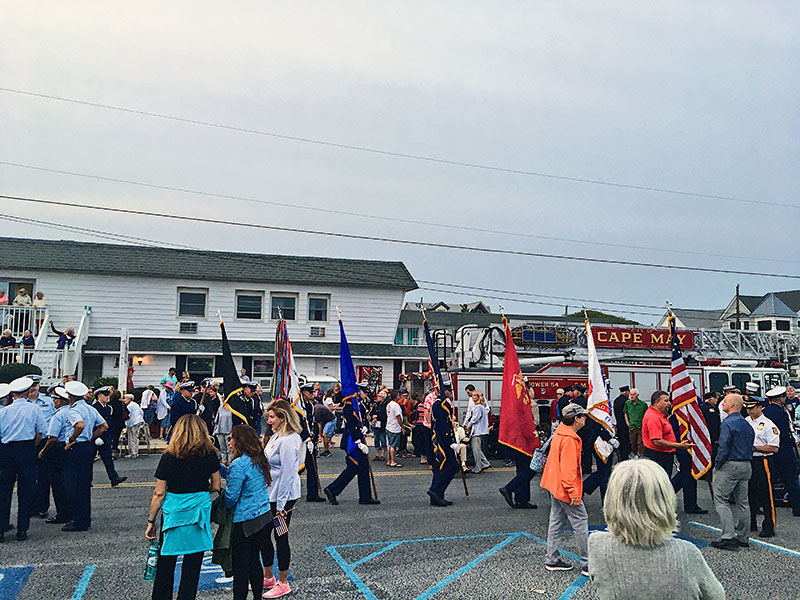 Two members of the Kiwanis Club shared a poem towards the end of the ceremony called 'We're Still Standing' written by a 7th grade student named Hannah Schoechert. The poem was an amazing reminder of the strength, endurance and hopefulness of this nation.
Those twin towers
Standing tall with pride,
Fell with grieving hearts.
Stunned, America cried.
But we're still standing.
Bin Laden tried
To crush our land,
But we stood our ground
With our flag in hand.
And we're still standing.
Red for valor
And the blood that fell.
White for purity
Our heroes tell.
Blue for the justice
That will be done,
Proving once more
These colors don't run.
And we're still standing.