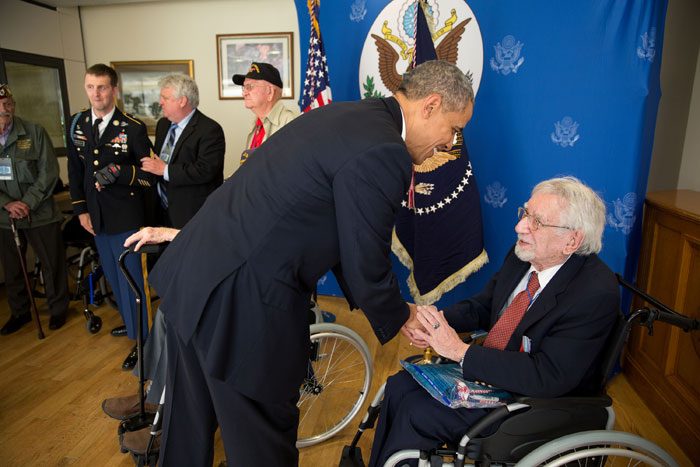 You most likely know the Mad Batter Restaurant on Jackson Street. You might not know that the restaurant was founded in 1978 by a man named Harry Kulkowitz and that it completely changed Cape May's restaurant scene. Harry, who was born in 1924, passed away in August at the age of 92.
A WWII veteran who served in the Battle of the Bulge, Harry was awarded French Legion of Honor in 2010, and in 2014, was honored by President Obama at the 70th anniversary of D-Day with these remarks:
"Think of Harry Kulkowitz, the Jewish son of Russian immigrants, who fudged his age at enlistment so he could join his friends in the fight. Don't worry, Harry, the statute of limitations has expired. Harry came ashore at Utah Beach on D-Day. And now that he's come back, we said he could have anything he wants for lunch today—he helped liberate this coast, after all. But this humble hero said a hamburger would do fine. And what's more American than that?"

– President Obama, June 6, 2014
In honor of Harry's memory and in recognition of all those who have served, the Mad Batter Restaurant, owned today by Harry's son Mark, is giving $18 toward breakfast or lunch to any veteran showing a Cape May County Veterans Card or a Military ID Card from November 6-10, 2017.