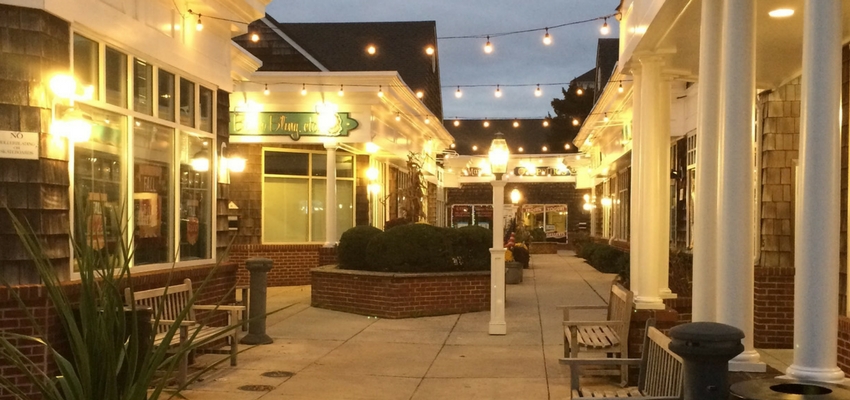 Since January, two businesses – Cape May Gourmet and Valentino's – announced their decision to leave Washington Commons, the cluster of shops on Ocean Street adjacent to the Acme parking lot. But don't worry, both stores plan to re-open in new locations.
According to Cape May Gourmet's Facebook page, "After several store layouts…we have decided to relocate to a larger and more efficient space to better serve you." Their target date to reopen is this spring. If you're worried you won't be able to bear the winter without their gourmet offerings, the ravioli will be available at their sister store, Cape May Olive Oil Company, at 324 Carpenter's Lane. Cape May Peanut Butter Company also carries a handful of other favorites.
We'd noticed that Valentino's Coins and Collectibles had cleared out their space a few weeks ago. While they haven't announced the site of their new location yet, they're in the process of adding their extensive inventory of coins and collectibles to their website. "This will take time," they said on Facebook. If you're looking for something specific they haven't added yet, you can give them a call at 609-889-1165. Valentino's also plans to appear at trade shows.
A third business may be on its way out of Washington Commons. The restaurant Asian Legends, which replaced Cape Orient in 2016, is closed by a February 7th state order for nonpayment of taxes. We have no information on whether they will be reopening (and no idea where we'll get our green tea mochi ice cream fix during the summer).
The Washington Commons Shopping Center would have been affected by a radical redevelopment zone proposal that was defeated in January.