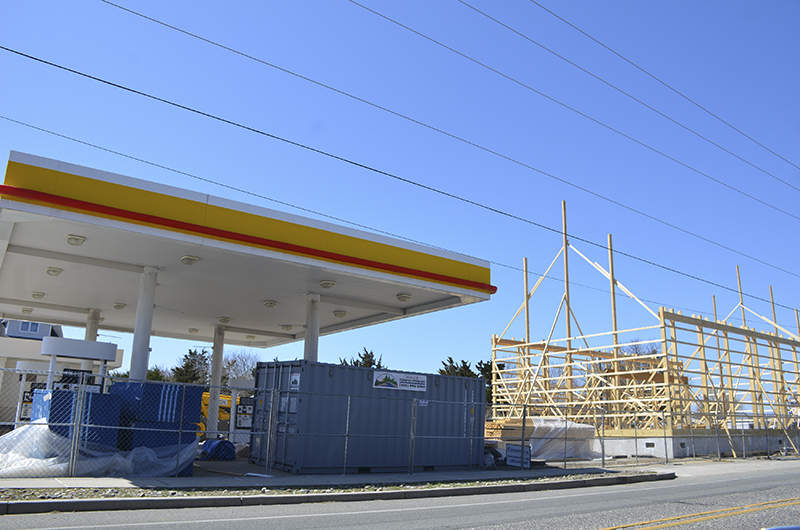 Framing for the new Exit Zero Filling Station on Sunset Boulevard in West Cape May is well underway. The restaurant will have "a soaring ceiling – nearly 35 feet high, with floor to ceiling white-wood fireplace," said Jack Wright, editor and publisher of Exit Zero.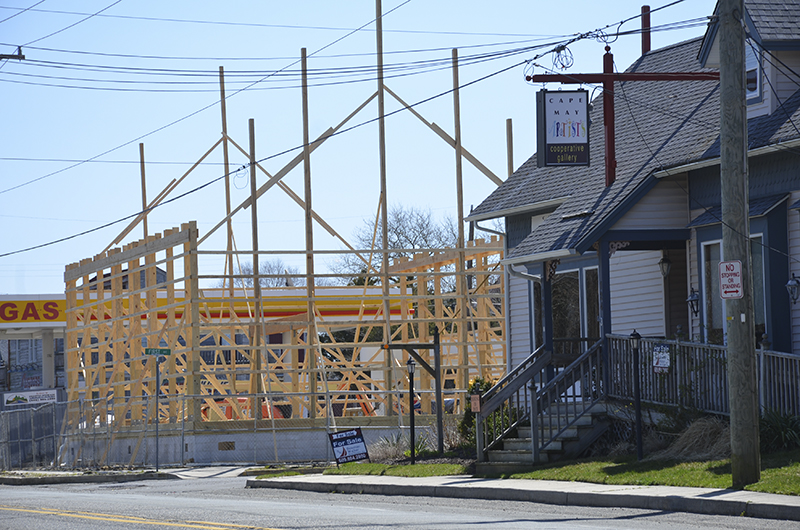 Once completed, the Exit Zero Cookhouse will share the new building with a retail store and a gasoline station. You'll be able to fuel your car, feed your family, and take home some memorable items from Cape May all at one time.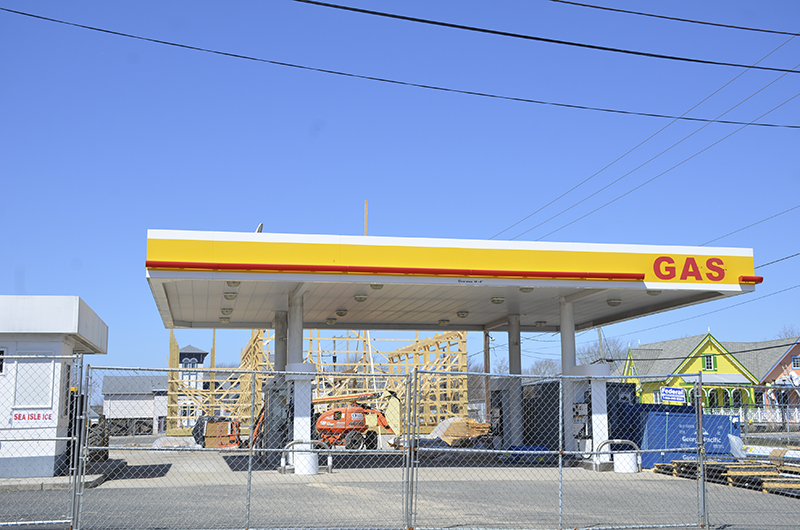 The goal is to have a grand opening well before the Fourth of July.