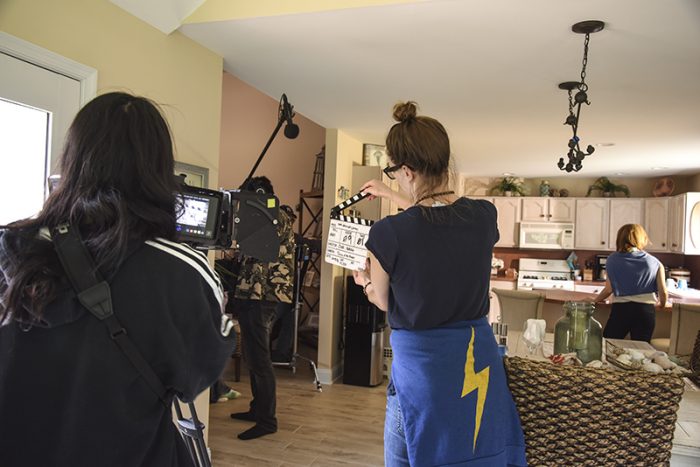 A few months ago, we spoke with the director of Exit 0, a thriller that was shot primarily in Cape May Court House in February. After we published that article, we were contacted by Carol Ann Bell, who was part of another film crew coming to the area to shoot the independent short Monarch Butterfly—this time in Cape May. Carol Ann invited us to visit the set and, along with screenwriter Deborah Kuhn, gave us some details on the project, including Cape May's influence on the screenplay.
CM.com: What's the premise of the film?
Deb: The film is a psychological study of a couple whose marriage is failing, and what someone would do and how far she would go to keep a loved one. I've always been fascinated by these types of stories, and was excited to create one in my first short film screenplay.
What made you choose Cape May as a filming location?
CA: My parents would bring me and my five brothers to Atlantic City for a two-week vacation every summer when I was young. Eventually my parents were able to buy a smaller seasonal home in Cape May. My dad remembered first falling in love with Cape May as a young Navy signalman approaching the charming seaside town. It was the perfect vacation spot. When my daughters were born, I would whisk them to Cape May for the summer to visit my mom after my dad died and she built this larger home. I now have that seasonal home and my love for Cape May has deepened each year. When I resumed my acting career after being a full-time mom for so long, it seemed like a perfect match to bring my two passions together: acting and Cape May. I mentioned the location to Deb, who was writing the film, and it was instantly a great fit.
As an actress, I admire what Deb has accomplished: being a female filmmaker and creating such an impressive piece of work. I feel so inspired by Cape May, I hope to someday pen my own screenplay to be shot here in Cape May.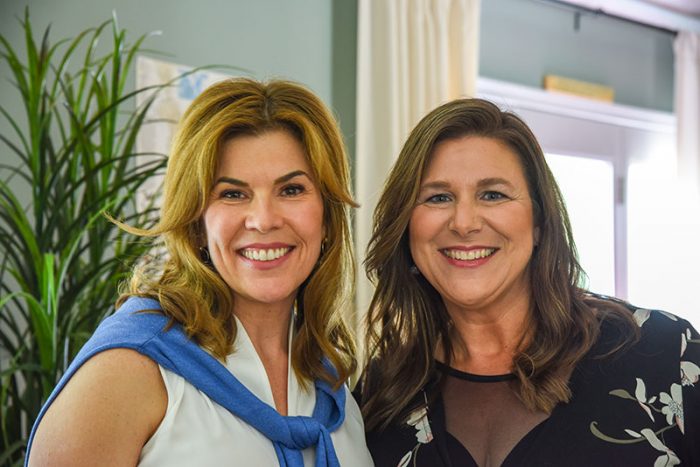 Does Cape May figure into the screenplay at all? Did the location influence the film at all once you were on site?
CA: When Deb wrote the screenplay, we discussed several titles for the film. We were fascinated by the story of the Monarch Butterfly and its returning home to Cape May every year on its flight to their final destination. When we were filming here, we felt strongly that the transformation of the main character that Deb had written, similar to a butterfly's transformation, and the similarities in the film of "being home" made the title Monarch Butterfly the right choice for this film.
We know you used a house for filming. Did you film around Cape May at all?
CA: No, on this particular film we did not, but we are very hopeful to utilize Cape May as a character in future films.
What's different about filming in Cape May versus other locations? Were there any challenges or benefits to being here?
Shooting in Cape May was inspiring as it always offers such peace and beauty and possesses an indescribable charm.[/perfectpullquote]
CA: We had such an incredible and special crew – the A Team we called them! Directed by Clyde Baldo, the film also featured actors Anthony Grasso and Rob Figueroa, who are all successful artists from New York City. Some of the crew had never been to Cape May before. This location was so incredibly magical for all of us. And Rob and Anthony who do vacation in Cape May were so excited to return and even brought their family on the shoot for a mini getaway. When the double rainbow appeared at the end of our shoot, it was definitely a fitting sign of this magical place, and rewarding to know we had created great work here. We all felt such joy to have been a part of this film and the surroundings of the location contributed to that. Shooting in Cape May was inspiring as it always offers such peace and beauty and possesses an indescribable charm.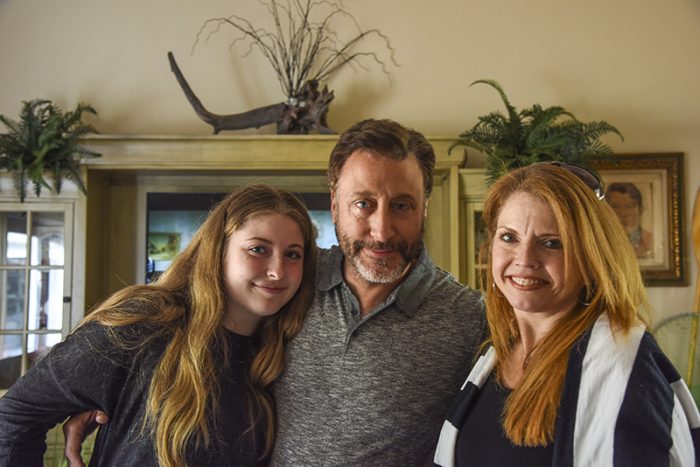 You mentioned the cast and crew were all from New York. Were there any locals involved in the production as extras?
Deb: No locals were used in the film, but I've already got another idea for a short film which could be shot in Cape May, so am hopeful to have some locals in that project. While no locals are in Monarch Butterfly, I was excited that we were able to shoot the film inside one of Cape May's beautiful homes, as it has so many of them!
Did the crew get to experience Cape May while you were in town? Was there anything that stood out?
CA: We had a very tight shooting schedule. But there were some definite highlights that we enjoyed as a team in Cape May. Break time and lunch time during long work days is vital to a film shoot. Gaiss Market hoagies did not disappoint! Everyone was so pleased with their lunch. The entire cast and crew spent our last night celebrating the film wrap with a wonderful dinner at Back Bay Bistro. Both establishments were so pleasant and accommodating to work with. I wish there had been more time to do some ghost tours and wander the Washington Street Mall; even a drink on the Congress Hall lawn was something I had hoped we would have had time for. Next time for sure! Patrick Logue and Cape May Resorts were very helpful in assisting us with lodging options. As it turned out, our logistics did not work out but we appreciated their going out of their way for us. The double rainbow at the end of our wrap was certainly something that stood out!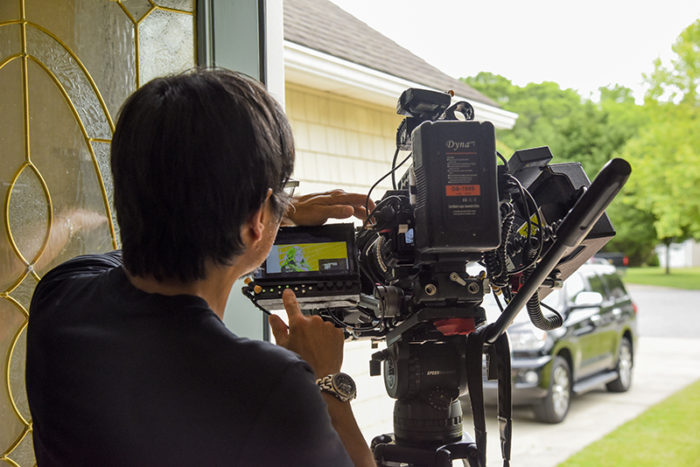 Is there a target release date for Monarch Butterfly? How can people see it?
Deb: We are in post-production throughout July, and hope to have the film completed by August. We have a Facebook page called Monarch Butterfly, so you can follow that page and keep track of the film's progress and release schedule. [We also have a campaign on] GoFundMe. Any donations would be really appreciated to help offset the costs of creating and distributing the film!
---
You can follow Monarch Butterfly on Facebook for more information