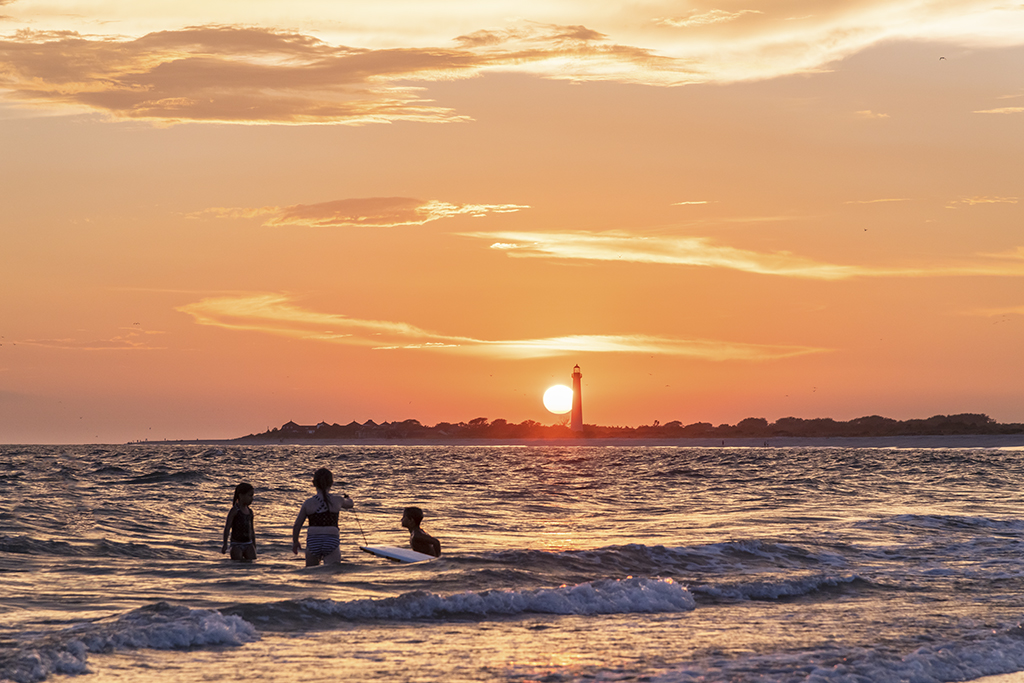 Labor Day Weekend is officially over, and you know what that means – time to pack away the beach chairs, close up the shore house, and get out the backpacks and school supplies!
Actually…maybe not.
Ask any Jersey Shore veterans or year-round residents (or readers who voted in Best of Cape May 2019) what their favorite month in Cape May is, and they won't say any of the peak summer months. 
They will tell you that September, fondly known as "local summer," with its sparse crowds and comfortable temperatures, is the best time to be in Cape May. There is no denying that the summer days between Memorial Day Weekend and Labor Day Weekend are a cherished and special time down the shore, but September boasts all of the best qualities of summer and more.
September gives locals a chance to reclaim the beaches and restaurants, and gives visitors the opportunity to visit every hot spot in town without the stress of dealing with crowds and long lines. The beaches are free and less crowded, the sun is less intense, it's actually possible to find an open parking spot around town, and forget about those long wait times to get a table at your favorite restaurant.
While some shore towns begin winding down for the off season after Labor Day, Cape May remains vibrant and offers a wide variety of activities and events such as the Annual Cape May Food & Wine Celebration, the Harvest Brew Fest Crafts & Collectibles Show, and Oktoberfest. Most businesses also keep their summer hours going through the month and the shops along the Washington Street Mall host a Fall Sidewalk Sale where you can purchase all of your favorite Cape May souvenirs at a discounted rate.
I love September because of the dramatic weather that comes with the change of seasons from summer to fall. Generally speaking, the days are warm with less humidity and the nights can bring fall crisp air. Those shifting temperatures and earlier sunsets create weather conditions that cause some of the most colorful and blazing sunsets all year. Sometimes the late sunsets in summer can cut into your evening activities with family and friends, but the earlier sunset times in September are a prefect opportunity to go on an evening beach walk and witness the Cape May skies light up.
The summer crowds may now be a distant memory, but summer activities and experiences don't have to be. Even if you can't make it to Cape May and experience local summer, I hope that wherever you are you take advantage of all that September has to offer and keep a little of that summer mentality with you into the fall.
See you on the beach!