In these trying times with so many businesses closed and not many people on the streets, it's a relief to know a lot of Cape May County restaurants are providing takeout. When you live here year-round and eat out as much as we do, everything being shut down puts a damper on things, and you find yourself eating your meals at home.
Fortunately, our favorite wing spot, the C-View, is open for takeout. Yesterday afternoon, my wife called and asked what I wanted for lunch. I knew she was in Cape May, so the choice was easy. She called ahead and spoke with Holly. Our food was ready within fifteen minutes. The C-View has a minimal-contact setup, with a table right in the doorway so you never have to step foot inside. It's smart on their part, keeping all of the employees, as well as patrons, safe.
The wings were as delicious as expected, and still hot from the seventeen-minute ride home.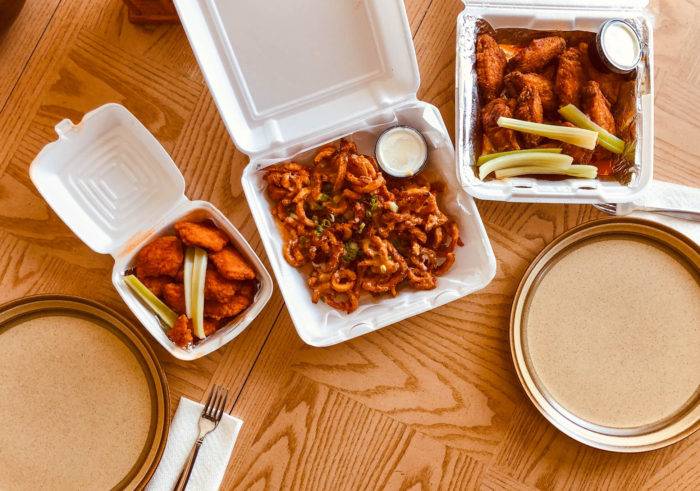 There are plenty of local businesses and restaurants open for takeout and curbside pick-up. If you're tired of cooking, pick a locally owned place. Ordering helps them stay open and keeps their employees working. See who's offering takeout in Cape May: https://www.capemay.com/blog/2020/04/cape-may-restaurants-offering-takeout-delivery/