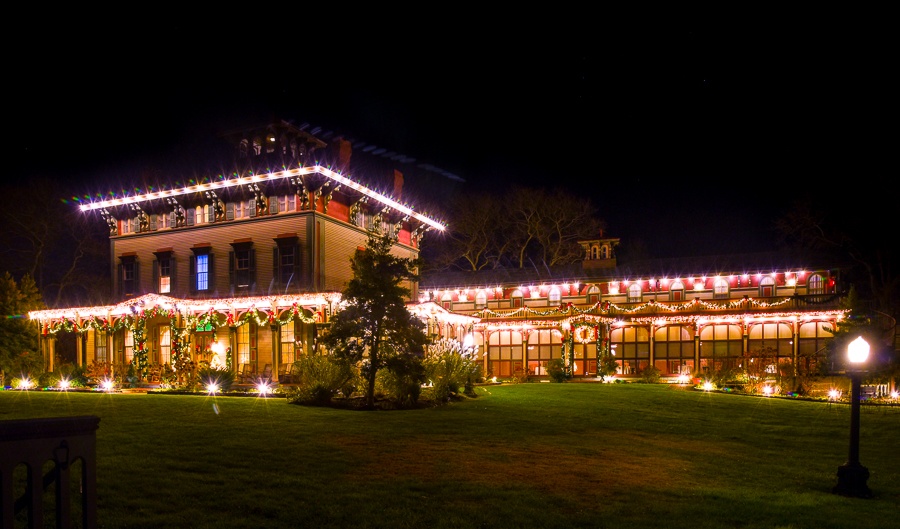 A few nights ago, my husband and I drove into Cape May in the evening so I could take pictures. I was all bundled up and looked like Ralph's little brother from A Christmas Story. However, it wasn't as cold as I thought when I was walking around snapping away. Cape May looks so cheerful in holiday lights and boy, do we need some of that this year.
This may not be a typical holiday season, but Cape May still has plenty of ways to celebrate. Get into the holiday spirit with Cape May MAC's virtual candlelight house tours and open-air trolley rides. Don't forget to bring a blanket! Have a socially distanced breakfast with Santa at Aleathea's or stroll through the new Winter Wonderwalk at the Physick Estate.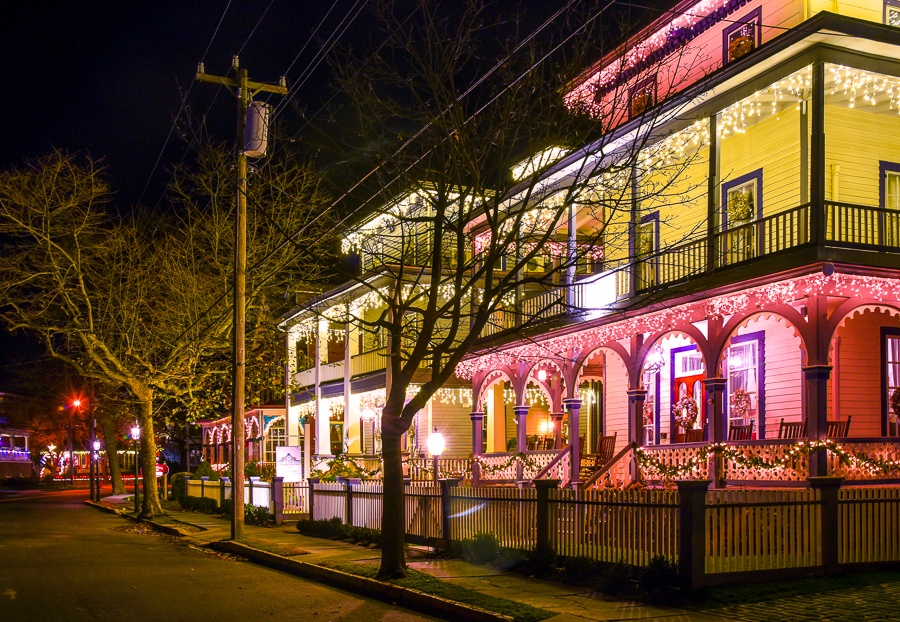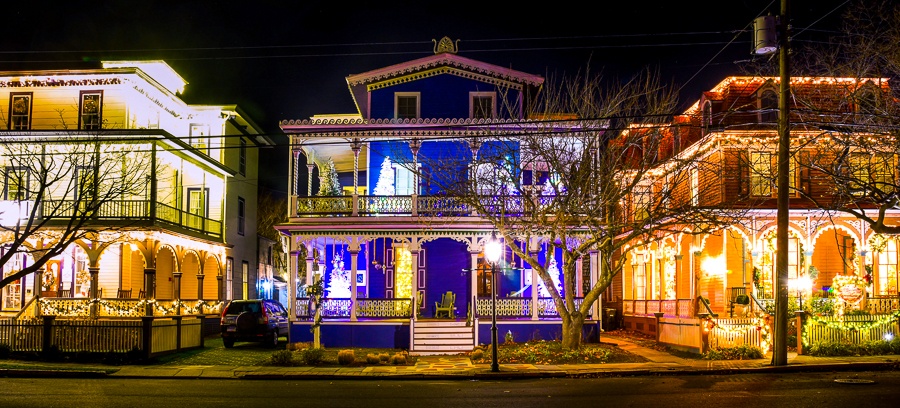 The historic district is beautiful in the evening this time of the year, decked out in lights and greenery. Drive or stroll down Hughes Street and Columbia Avenue for a look at some of our most iconic buildings like the Mainstay.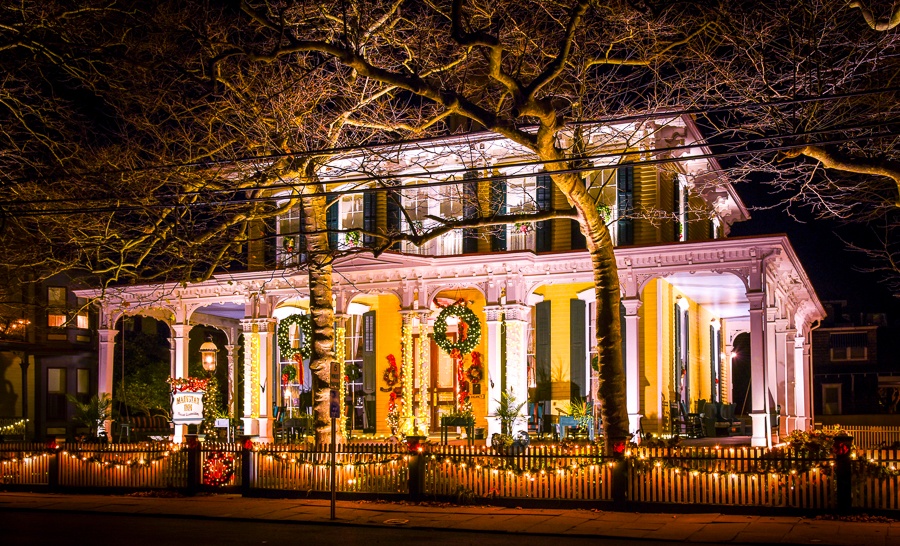 If you aren't finished with your holiday shopping, take in the sights along the three-block Washington Street Mall while you check things off your list from our unique local stores. Please bring your own bag! Cape May said goodbye to single-use plastic ones at the beginning of the year.
Looking for gift ideas? We also have a holiday gifts guide for Cape May enthusiasts.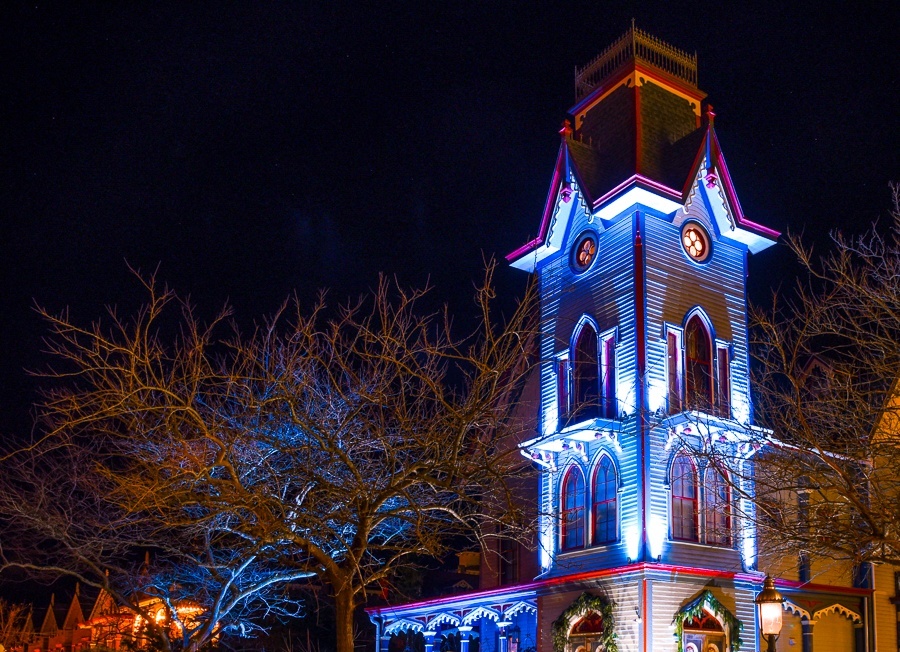 This year, Congress Hall has set up twelve clear, light-filled igloo-style tents amid holiday greenery on their Grand Lawn. Reserve one for 90 minutes and order from their special cocktail and light fare menus. Or skip right to the tiered dessert tray. (We wonder if these tents will make a comeback in the new year, maybe for Valentine's Day?)
This is part of Congress Hall's modified version of Winter Wonderland. For safety, it's only open to resort and dining guests this year.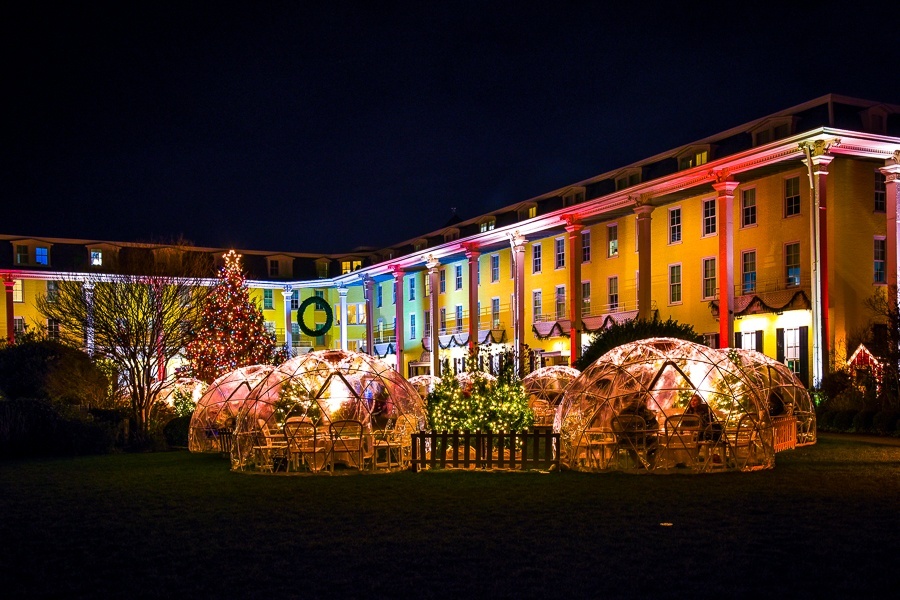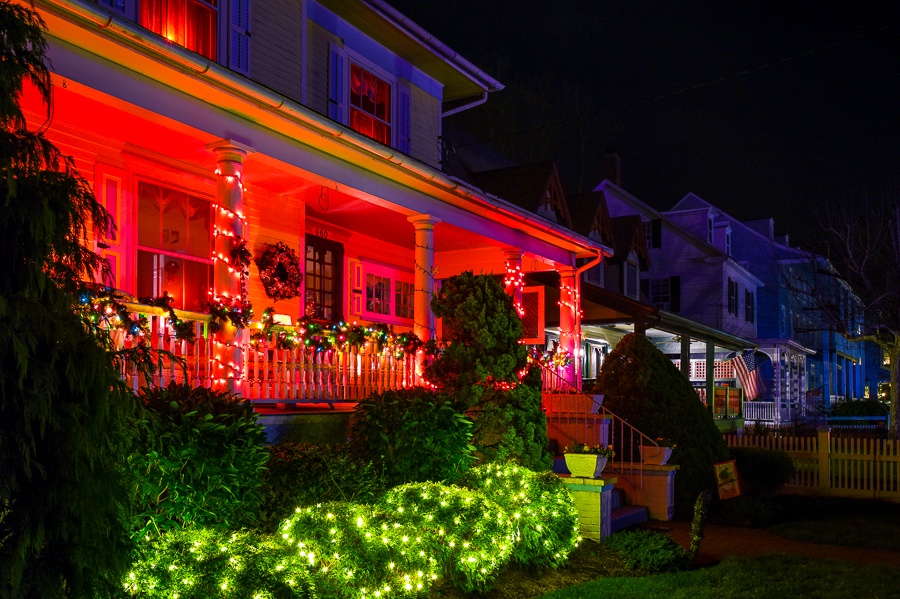 Wishing you a happy and safe holiday season!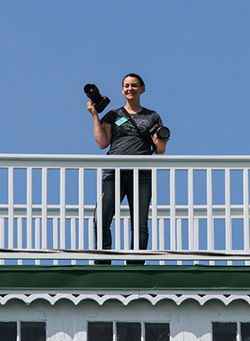 Michelle is the staff photographer for CapeMay.com and Cape May Magazine. On the weekends, she loves to do crafts, bake, and now she has a cute puppy named Gunner.