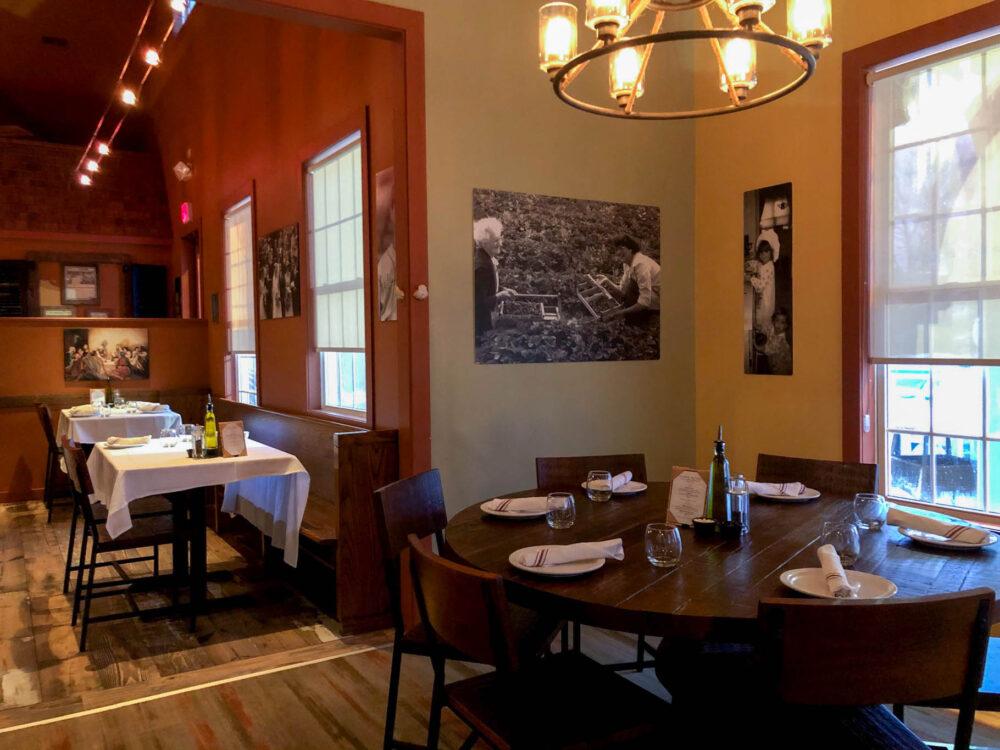 Spontaneous Dinner Date at Viggiano's
With all that's been going on these days, sometimes Date Night is all is all it takes to make you smile. Being stuck at home or even doing day-to-day chores may stress your relationships. So when my husband was driving me around Cape May and West Cape May for work, he said "Let's have a Date Night." He pulled over, asked if the restaurant Viggiano's had any openings for dinner, and made one. Neither of us was really dressed for a dinner date. I was still in work mode and we had a half hour until our dinner reservation, so I said "Okay. Let's go to the lighthouse. I'll take pictures, then we'll have a spontaneous Date Night."
When we arrived back at Viggiano's, they took us right in. At that time, they were running at 35% "indoor capacity" and the tables were spread out through the dining area. Every staff member that we saw was wearing a mask. Lisa was our server and brought us water right away, along with menus. She kept six feet away from us when we ordered our items, then dropped off bread and a dipping oil for us.
Our appetizer came out pretty quickly. We ordered the Stuffed Cheese Wedges. We each ate them up! They were good, and we will be ordering them again. There was a short wait for our meals to come out, but we didn't mind as we talked about other things besides household chores and food shopping. Suddenly Lisa appeared with our meals. I ordered the special that night, which was Spinach Florentine Ravioli with a White Wine Garlic Sauce. My husband ordered the Gnocchi with Baby Meatballs. Everything smelled amazing, and my poor husband had to wait until I took a few pictures. (He knows by now when we are in Cape May I must always take pictures for you, our readers!)
The food was delicious, and if you like spinach, I highly recommend getting the ravioli if you see it on the menu. My husband ate everything, but when Ricotta Cheesecake is on the desert menu, there's always room. I, on the other hand, couldn't even think of eating any more. I was so stuffed. Just a note about the cheesecake: It normally has a raspberry drizzle, but my husband isn't a fan of raspberries. Of course I ate one bite, and now I wish I'd had room to eat my own.
The entire date night was so unexpected we hope to do this more throughout the year. If you happen to be just driving around, don't hesitate to ask if you can get in for dinner. Sometimes a spontaneous date can just make you smile.