I recently decided to join the camping community this summer at The Depot located in West Cape May. For fifty-eight days (yes, I counted), I am staying in an RV barely big enough for one person. There can be a lot of anxiety and tribulation surrounding choosing a campsite, deciding how long to stay, and even how you will survive once you commit, but I am here to offer some guidance and insight into what it really looks and feels like to stay on a campground in Cape May.
Myth #1: Campgrounds are secluded…I am not close to anything!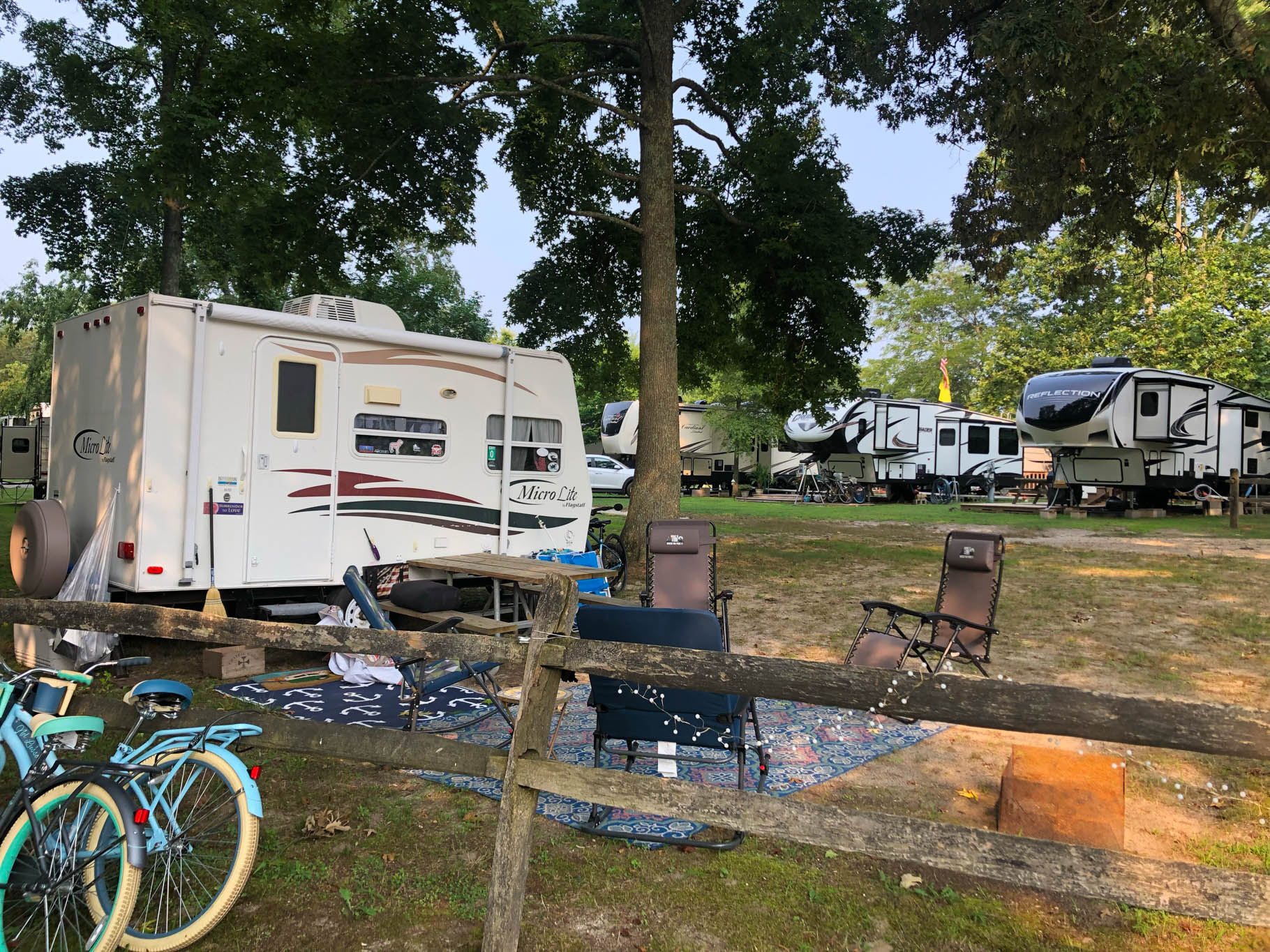 Depending on the type of camping you are interested in, this could be seen as a positive. Maybe a nice escape from reality? The campgrounds located in and around Cape May offer a variety of different locations, but none are further than twelve minutes away from the bridge onto the island. This offers the perfect combination of getting away from it all while also having comfort knowing you are not far from civilization. The Depot is located in the center of West Cape May, offering a direct immersion into the town as if you were not camping at all. All it takes is a five-minute bike ride to the Washington Street Mall! Each campsite includes a very friendly and supportive community, and I promise you will never feel alone!
Time it takes from the campground to Cape May:
Cape Island Campground – 7 minutes
Seashore Campsites & RV Resort – 9 minutes
Sun Outdoors Cape May – 9 minutes
Beachcomber Camping Resort – 11 minutes
The Depot – on the Island!
Myth #2: I have to eat the same, boring, tasteless food every day.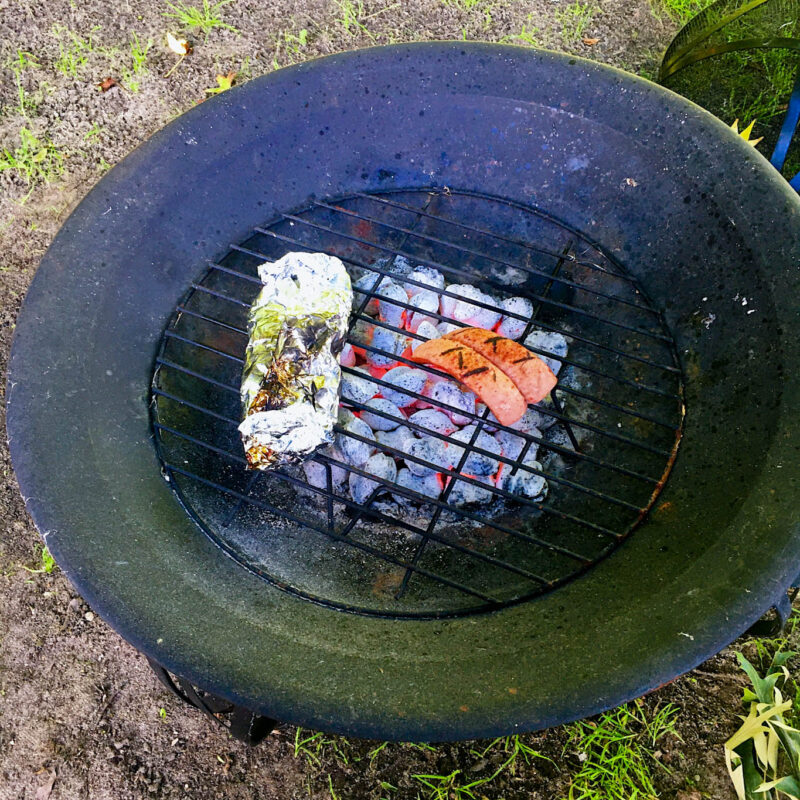 As much as I love cereal, granola bars, and Cheez-its, it is really hard to survive an entire camping trip on these mundane, dry foods. If you are camping for a weekend, a week, or the entire summer, there are tips and tricks you can learn to make sure your eating is as close as it can be to a 5-star restaurant while utilizing a grill, campfire, or (if you are lucky) a mini stovetop and microwave oven. The first two weeks I was at The Depot, I did not have my own fire pit, and they were not provided.
(Most campgrounds around Cape May do. Just be sure to check!)
Fire pits are a MUST HAVE while camping; I seriously cannot emphasize this enough. They give you the freedom to create almost any meal that you could have in a normal kitchen. The only downside is the time to cook is increased, but the food created will have a wood fire smell with a smoky finish. Coal can be purchased at any Walmart. Here's the way to set it up: place the coal into a fire pit, light the coal, wait until the large orange flame is gone and replaced by white coals, spread them out with a stick or pole, cook your food! This easy setup can create a seasoned chicken breast, steak of your choice, kielbasa, hot dogs, hamburgers…even grilled shrimp or lobster tail! A simple fire could be used, but be sure all utensils are metal and do not cook directly over an open flame. Vegetables, boiling water, and potato packs are all additional perks that a coal fire can provide for you.
Tips
Make pasta sauce at home before you camp and store it in a Tupperware container (you just need to boil pasta)
Potato packs are your best friend. Get the recipe at the end of this post!
Plan your meals ahead of time to be prepared
Myth #3: I am going to have to go to the bathroom in the woods…with mother nature as toilet paper.
So unless you really want to try doing this, there are a lot of other options for when you need a bathroom. Most RVs now come with a toilet that is either connected to the sewer directly or has a tank that is emptied by a service called "Honey Wagon." The service can come whenever you want, and it is normal for the tank to be emptied twice a week. It costs $10 each time you use the service. You can also manually dump with a sewer hose system and gloves. Another option for many larger living spaces is having the RV hooked up directly to the sewer system underground. This allows for direct draining. Many times individuals do not want to pay for water, electrical, and sewer hookups, and it is easiest to forego the sewer hookup and use the Honey Wagon. I
f the bathroom is too small for you, or you do not like the idea of going to the bathroom into a tank in the ground, each campground also offers bathhouses. These aren't your typical wooden outhouses that you see in movies such as Shrek…they are beautiful, newly constructed buildings. Typically, there are three toilet stalls and three showers in each, and they resemble a YMCA bathroom on steroids. At The Depot, I regularly use the shower (I cannot stand up straight in my personal RV shower), and I love it. There are two bathhouses on the property, and the layout of the campground ensures that they walk for most patrons is only two minutes. You just need a shower caddy and shower shoes, and you are ready to go!
Myth #4: There really isn't anything to do besides sit in your RV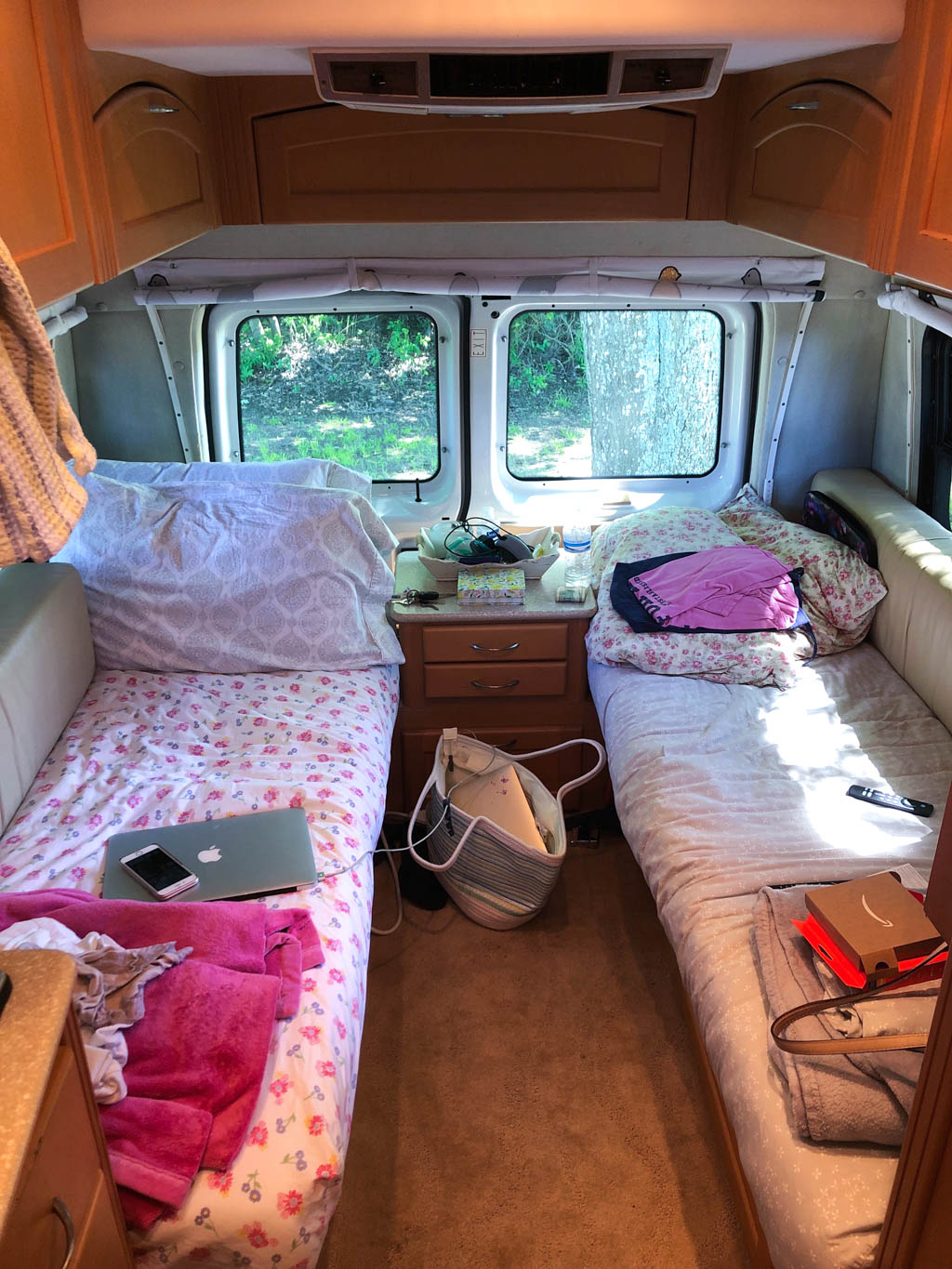 I can guarantee that at most Cape May RV campgrounds, there is too much to do. A wide variety of activities greets you at almost every park, from swimming pools to tennis courts to wide-open lakes where you can rent boats and paddleboards, and you haven't even stepped foot off of the campground! Beachcomber offers themed weekends in addition to having an arcade, ice cream shack, and an adult (21 and over) clubhouse. If you want to be a part of a community, an RV campground with more on-site amenities and activities is the one for you. This will allow you to meet new people while strengthening the relationships with the ones you already know. If you ever dislike an activity, you can always head into Cape May and find one of the many amazing things to do here.
I will offer a piece of advice: The Depot is more of a campground for just living. There are no activities located on the campground, so Cape May becomes your playground! Many guests will come stay over a long weekend or week and go on biking journeys throughout Cape May, or walk around the corner to Duckie's Farmers Market. Cape May has some of the best biking trails spanning from 0.5 miles to a 46-mile ride along the coast. Pack a bike and go on a personalized journey by pedal!
Myth #5: I will have to leave my precious pups at home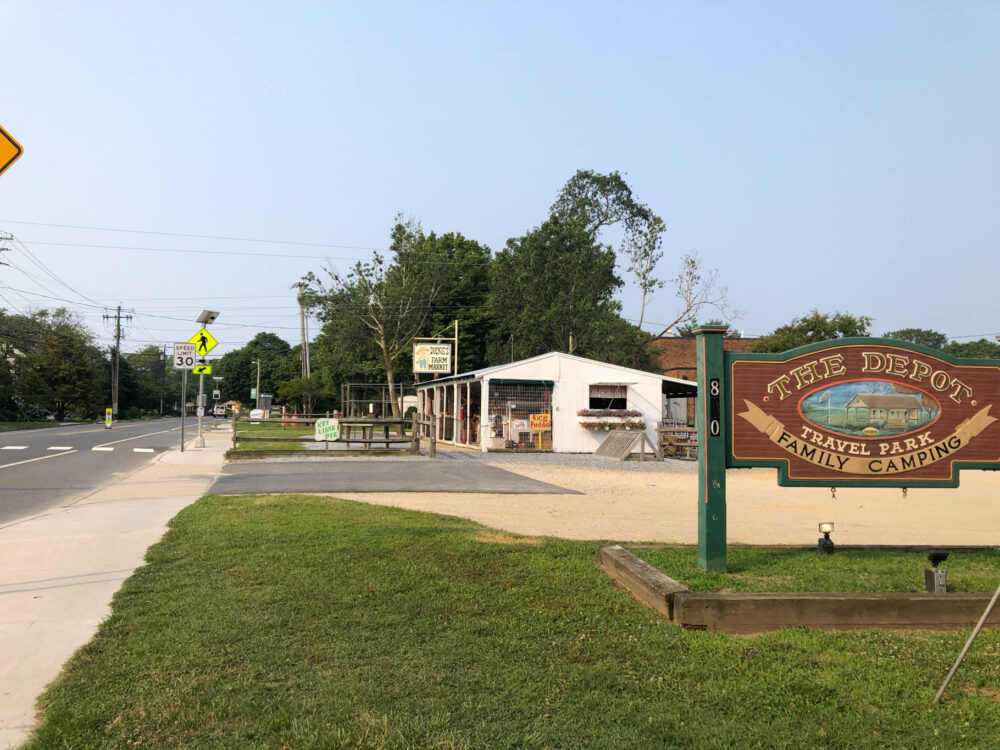 Who said you have to do that?! At The Depot, I swear everyone has a dog except for me. The campgrounds are filled with open space and walking paths for you and your furry companion to go on walks. Each private lot is also spacious enough for you to be able to let your dog off its leash to explore. Many sites even have dog parks built directly on the campground with benches, water bowls, and doggie bags; it is perfect for an afternoon stroll or a puppy playdate! In addition to the dog parks, you can take your dog on walks throughout the city. Just make sure to watch for signs around the Washington Street Mall—only licensed dogs are allowed there!
Dog-Friendly spots in Cape May:
Cold Springs Bike Path: 2.7 mi
Middle Township Bike Path: 8.9 mi
Cape May Whale Watcher
---
Cape May RV camping offers the perfect balance of a nature getaway fused with opportunities to explore the beach, shops, and restaurants that the city has to offer. All you have to do is pack a bag and get ready for your new adventure!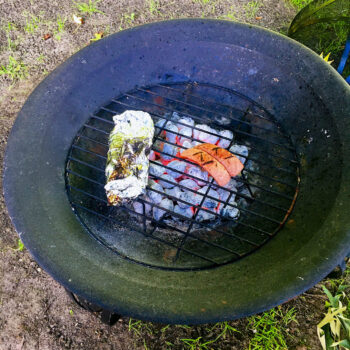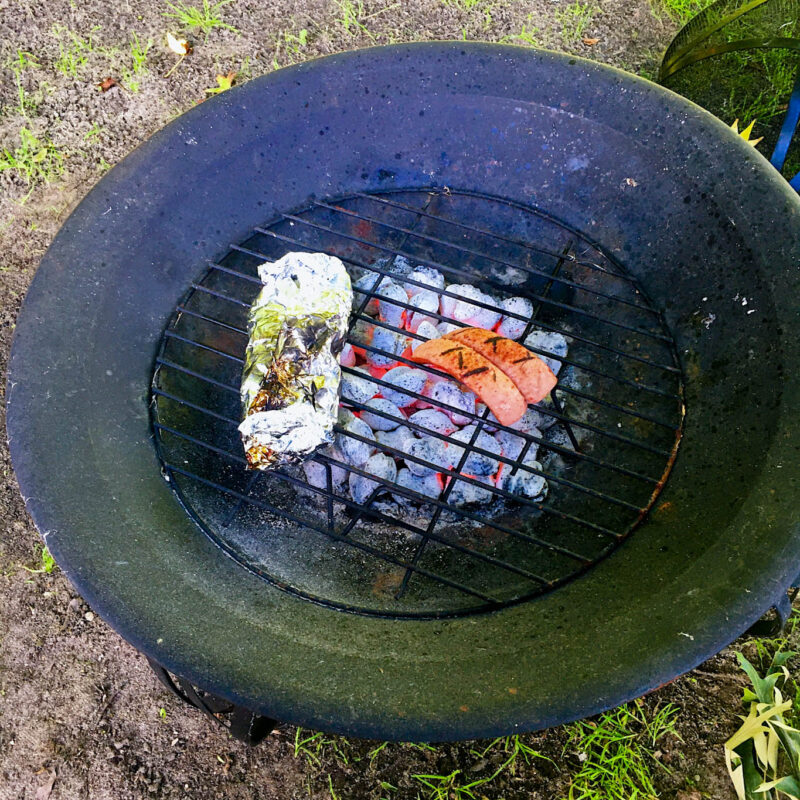 Potato Pack
Camping? Potato packs are your best friend.
Ingredients
2

mini red potatoes

skinned

1

TBSP

butter

quartered

Garlic powder

Red chili flakes

optional

Salt and pepper
Instructions
Cut the potatoes into tiny cubes.

Cut a piece of tin foil in a rectangle and place the potatoes into center. Make sure the foil is able to close completely around the potatoes (but don't close it yet).

Season with LOTS of salt, pepper, garlic powder, red chili flakes, or any seasonings you like.

Place a TBSP of butter cut into four parts throughout the pack.

Close the pack and grill for ten minutes. Enjoy!