Cape May Trolley Route
The Great American Trolley Company offers free Park & Ride service to the Washington Street Mall, beach, and promenade, and one-way trolley rides in Cape May.
Hours: 12:00 noon to 11:00 p.m. daily during the summer season (July through September)
Cost: Park & Ride is free (park at the elementary school on Lafayette; receive a return pass from the driver). One-way trolley fare for non Park & Ride passengers is $1.00 each. Drivers are unable to make change.
Stops: The driver stops at any corner on the route. Just flag the trolley. To check where the driver is on his route, call 609-846-4057.
Location: The Park & Ride Lot is located at 921 Lafayette Street, Cape May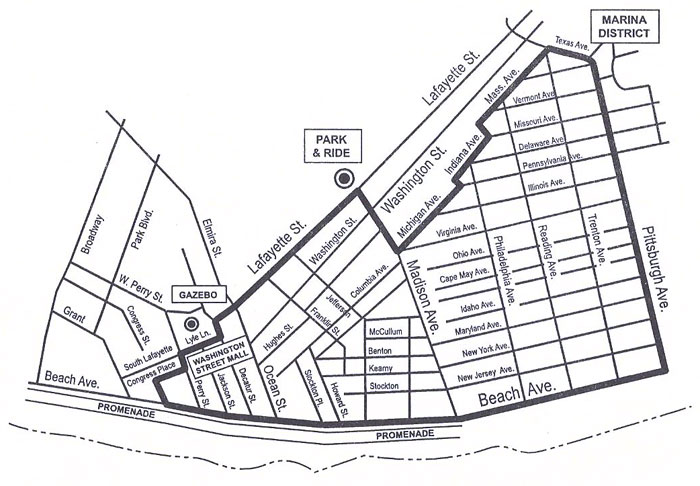 More on Great American Trolley