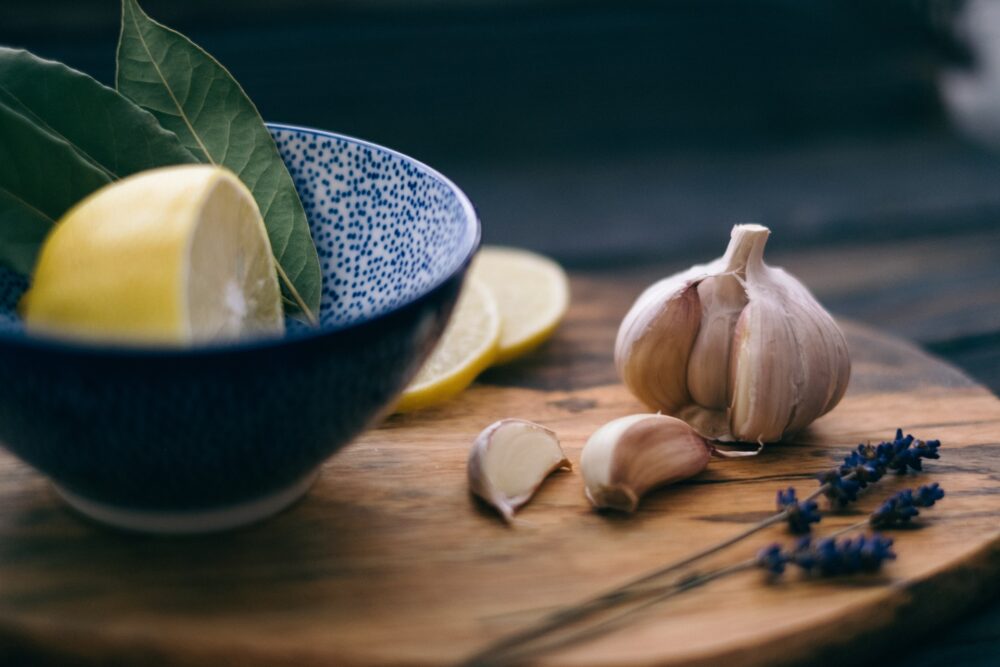 There are some unique aspects to being a chef. One is, when people discover your profession during casual conversation, They always want to pick your brain. One topic that frequently comes up is: What makes good food? I usually give my standard spiel on technique, but most people want black and white rules on cooking. This is the time for me to climb on my soapbox and blame the Food Network™ and Rachael Ray for making people think cooking is like completing a paint by numbers "last supper" and, that by following the rules, anyone can become a DaVinci. You may have the picture, but it lacks soul. Cooking like painting takes time, and trial and error. One area of my chosen craft that is particularly difficult to explain to people is seasoning.
The first step is to understand the difference between seasoning and flavoring. Seasoning means enhancing the natural favors of a food item without significantly changing its base taste. Flavoring is adding a new flavor to a food item thus changing or modifying its original flavor. The difference may be a matter of degrees. For instance, salt is mainly used to enhance natural flavor, but on a soft pretzel its presence actually changes the product's flavor profile. Some dishes suffer when herbs or spices dominate the natural flavors of food. Too much tarragon can leave your mouth feeling like you ate a pound of black licorice. Yet some flavorings are welcomed to dominate – like sherry in a cream sauce.
So where does one begin when learning to season or flavor food?  The key is to understand the flavors that an item will impart and how it is released or absorbed in the cooking process in order to better understand how to use seasonings/flavorings.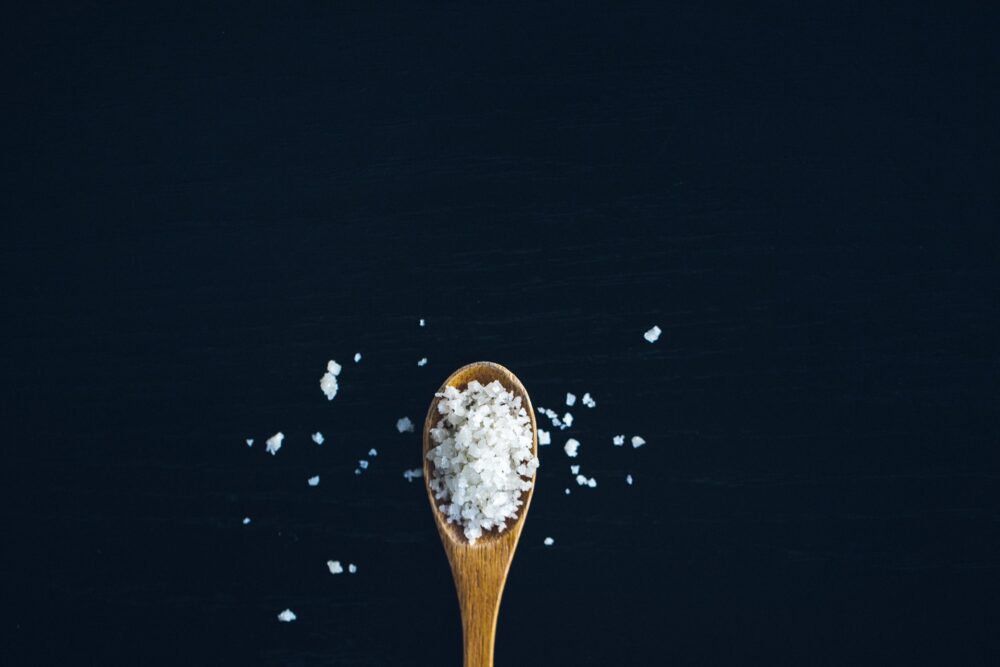 Here are a few key Herbs and Spices and their uses:
Salt – No seasoning is more feared or more misused than salt. Salt is essential in enhancing flavors and accentuates the natural flavors of foods. Not all salt is created equal. My preferences are sea salt, expensive but healthier than table salt. When first using sea salt, use less than kosher salt due to a more intense flavor. Kosher salt is just slightly more expensive than iodized table salt and better for you since you will use less. Its crystalline structure cuts into food giving a better flavor release than table salt.
Pepper – Pepper is one of the most widely used seasonings in the world. Black, white and green peppercorns are all the same berry from the same plant.  Black peppercorns are picked unripened, white is ripened with the outer hull removed. This is why they hit taste buds at different points in the mouth. Black pepper hits the front of the mouth and finishes in the back of the throat, where as white pepper hits the back of your throat. I prefer back pepper except in cases where long cooking will cause it to discolor a white sauce. Since pepper, like most spices, contains volatile oils that harbor its flavor, grinding it fresh will cause you to use less and have a more pronounced flavor.
Garlic – This member of the lily family comes in many forms, but fresh is preferable. Garlic needs to be cooked since in its raw form it has a strong burning favor that overwhelms the palate. Low heat will help mellow the flavor. High will result in a bitter, burnt flavor.
Lemon juice – Always use fresh lemon juice. Reconstituted does not have the zip and power of fresh. Lemon juice works well in cutting through fats and oils, providing a contrast that enlivens most foods.  Try reducing the content of salt in your favorite recipes adding instead a squeeze of lemon that flavor will surprise you.
This month try the following recipes using garlic, lemon and pepper as central favors in a dish. Tuna Au Poivre and Avegelemeno (Greek lemon egg drop soup) and Forty Clove Garlic Chicken. Until next month, Bon Appétit.
Tuna Filet Mignon au poivre with Barley Rissotto
Ingredients
4 6-

ouncce tuna filets

center cut

4

Strips bacon or pancetta

blanched 3-4 minutes in 350° oven and cool

Kosher salt and cracked pepper

¼

Cup

olive oil to sauté in
Red wine demi glace
2

Shallots minced

2

Cups

cabernet

2

Cups

veal stock

3

Tablespoons

butter
Barley Rissotto
8

Ounces

barley

¼

Cup

onion diced

¼

Cup

celery diced

¼

Cup

celery diced

6

Tablespoons

butter

2

Tablespoons

chopped parsley

1

Tablespoon

chopped thyme

4

Cups

chicken stock
Instructions
Tuna
Method: Wrap tuna in bacon. Season generously with salt. Coat in cracked, black pepper. In sauté pan, heat oil. Sear 3-4 minutes on each side for rare.
Red wine demi glace
In sauce pan, sweat onions in ½ tablespoon butter until soft. Add wine. Reduce to ¼ cup. Add veal stock. Reduce by half until sauce easily coats back of spoon. Over medium heat, whisk in butter a little at a time letting each bit be absorbed before adding more. Season serve with tuna.
Barley Rissotto
Cook barley until al dente, cool.

In saucepan, melt 2 tablespoons butter. Sauté celery, carrots and onion until tender. Add thyme. Stir. Add barley. Warm through. Add chicken stock a little at time, allowing stock to be absorbed, then adding more barley. Should be loose, but not liquidy. Add butter 1 tablespoon at a time until absorbed. Season. Add parsley. Serve with tuna and red wine sauce.
Avegelemeno (Greek Lemon Soup)
Ingredients
1

Quart

plus 1 cup strong chicken stock

1

Cup

water

½

Cup

long grain white rice

½

Cup

lemon juice plus zested peel

2

Eggs

6

Lemon slices

thin

2

Tablespoons

chopped parsley
Instructions
In non-reactive pot, combine water, rice and stock. Cook 15 minutes until rice is tender.

In bowl, whisk eggs until foamy. Add lemon juice. Whisk temper into soup – tempering is equalizing the temperature by ladling a little hot stock into egg mixture and pouring the combined mix into the soup.

Heat through, but DO NOT BOIL.

Season with salt and pepper. Garnish with parsley and lemon slices.
40 Clove Garlic Chicken
Ingredients
1 3-4

pound

chicken

1

Bunch parsley

¼

Cup

olive oil

40

Cloves

garlic

Juice from 2 lemons

1

Tablespoon

kosher salt

2

Teaspoons

cracked back pepper

2

Tablespoons

fresh thyme
Instructions
With boning knife, cut small slits in chicken. Insert garlic cloves.

In food processor, combine parsley, thyme, oil and lemon juice. Process until smooth paste forms.

Rub over inside and outside of chicken.

Season liberally with salt and pepper.

Place on roasting rack roast at 375° for 45 minutes.

Reduce heat and cook until thermometer reads 160°.

Rest 10 minutes. Carve.