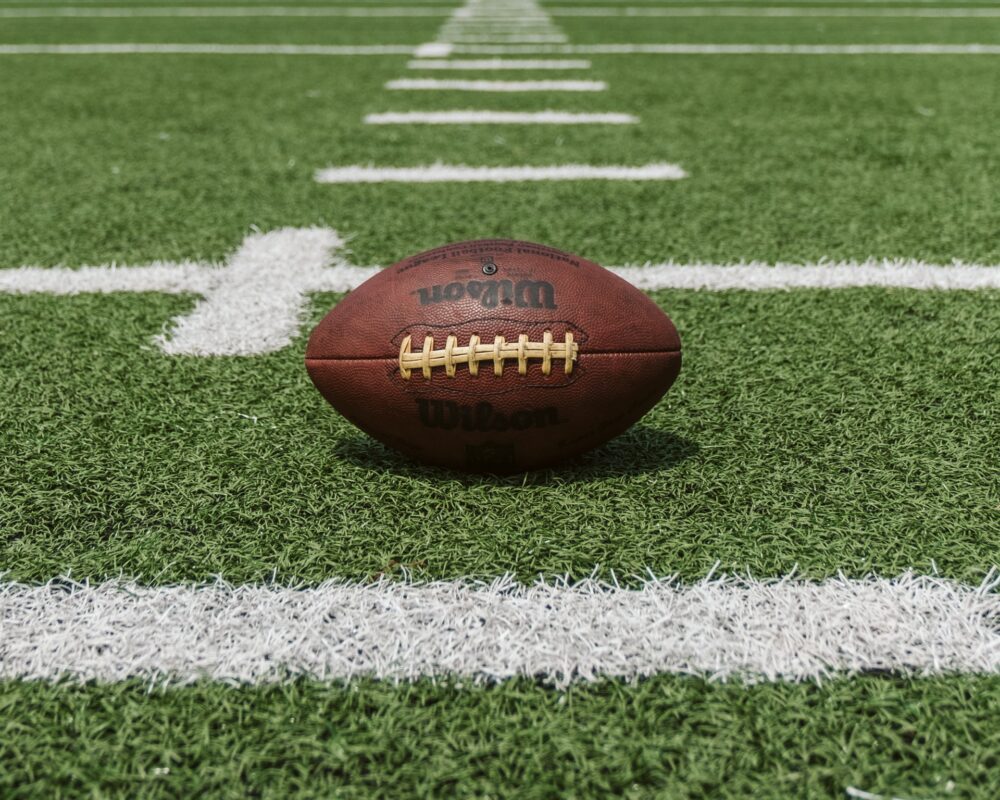 September first is here and brings the unofficial end to the summer season.
In three days the next big season starts, Football. Football seasons' first weeks bring hope that this is finally your team's year to win it all. This enthusiasm is manifested in many ways from wearing your team's colors, face painting, bad bets, and most important Tailgating.
Jets Fans you may have Brett Favre, but you're still the Jets and the only way you're going to the Super Bowl is if you buy tickets. So don't bet the house on it. Now, where was I?
Proper tailgating has been elevated to an art form by some fans. The preparation for the pre-game festivities lasts longer than the game itself. Gone are the days where you can get away with putting out a six-foot sub and a case of beer. I have been to tailgates with more elaborate food than some weddings. Only fair, since the festivities last longer than a Pamela Anderson marriage.
When planning a tailgate try and do your preparation at home and just reheat or finish foods on site. While some diehards tow smokers and grills the size of a 747 to the stadium, most people have more modest equipment to use. Although I am usually a strong advocate of charcoal or wood fired grills for cooking, since they produce better flavor. For tailgating, ease of use and cleanup, a small portable propane grill works well. There are many quality models available in the $50-$75 range. Look for one that is easy to setup and has sufficient BTUs to cook at high enough heat.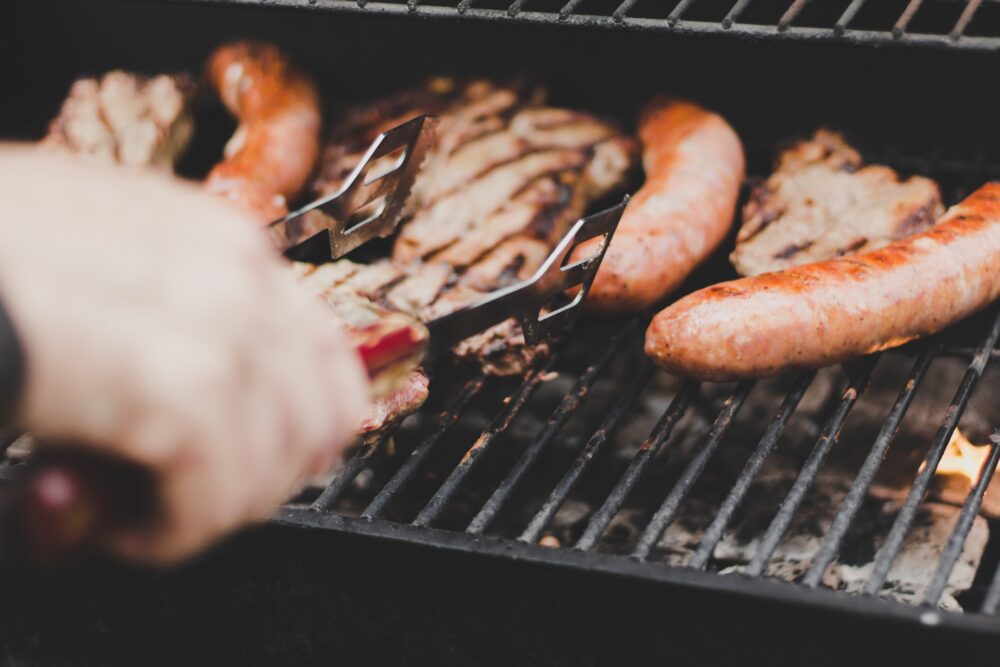 After selecting the equipment, it is time to select the beverage for early season games. Cold beer is necessary in December and January. Fortified coffees or adult hot chocolate can ease the pain especially if your team is out of the playoff picture and you are still at the game. Beer choices vary from region to region. Iron City is okay at a Steelers game, but may mark you as an outsider at an Eagles game. Word to the wise; don't be marked as an outsider in Philly. This is, after all, the place where they threw snowballs at Santa. Just because they make light beer – even microbrew meist
er Sam Adams makes one (I think it's called Samantha Adams. Perfect for lightweight Patriot fans) – doesn't mean you should drink it. Choose a manly beer with flavor. Remember the ABCs, Anything But Coors. The Rocky Mountains may be refreshing, but Coors packs as much punch a John Denver Album.
The food should be hearty but can be fancy and cutting edge. For a twist, simmer your sausage in Chianti before throwing on the grill this allows you to pre-cook the sausages at home and be reheated at the game. Another favorite tailgate food is figs (Dried figs can be soaked in port wine to reconstitute if fresh figs aren't available.) stuffed with Gorgonzola cheese and wrapped in prosciutto. This recipe can be found in the fall issue of Cape May Magazine. Crab and Artichoke dip with baguettes or pita bread scores well with the hometown crowd. As does a twist on classic gyros, grilled lamb top round sandwiches with smoked paprika taziki sauce. No matter you root for, cheering on a full stomach makes the game more enjoyable. Good tailgate food easily beats lukewarm $7 stadium hot dogs. As you pack up the SUV and head for your favorite stadium, take along these foods as well as your traditional favorites. Until next month, Bon Appétit.
Crab and Artichoke Dip
Ingredients
1

Pound

crabmeat

Use claw, special or backfin for flavor. You don't need to incur the expense of Jumbo Lump.

2

Pounds

Philadelphia Cream Cheese

1

Teaspoon

Old Bay Seasonings

2

Cups

chopped artichoke hearts

½

Cup

Asiago cheese

½

Cup

sour cream

½

Cup

mayo

2

Scallions chopped

Splash hot sauce

Splash Worcestershire sauce
Instructions
Combine all ingredients in top part of double boiler over medium heat.

Cook until bubbling hot stirring occasionally to ensure even melting of products.
Ultimate Sausage and Peppers
Ingredients
Sausage
6

Each sweet Italian sausage links

Chianti to cover

8

Cloves

garlic

1

Onion julienned

Locatteli cheese

for serving
Peppers
3

Tablespoons

olive oil

2

Onions julienned

2

Red pepper julienned

2

Green pepper julienned

4

Cloves

garlic sliced

1

Teaspoon

oregano

2

Teaspoons

crushed pepper flakes

1

Teaspoon

black pepper
Instructions
In medium saucepan, place sausage. Cover with wine. Add seasonings. Bring to boil. Reduce to simmer. Simmer 15 minutes drain and cool reserve liquid for peppers and onions

In large sauté pan, heat olive oil. Sauté onions until softened. Add peppers and seasonings. Cook five minutes on medium heat. Add one cup red wine. Reduce liquid until softened. Add peppers and seasonings. Cook five minutes on medium heat. Cool and reheat at the game

Toast hoagie roll on grill top with sausage and pepper mix. Shave Locatteli cheese on top.
Fresh Lamb Gyro with Smoked Paprika Taziki Sauce and Cucumber Salad
Ingredients
1½

Pound

lamb top round in garlic herb marinade

Pita bread

warmed
Cucumber Salad
1

Cucumber

seeded and peeled and sliced

1

Red onion

sliced

1

Tomato

cut into ⅛ cut in half

2

Tablespoons

olive oil

2

Tablespoons

red wine vinegar

1

Tablespoon

lemon juice

¼

Cup

feta crumbles

1

Teaspoon

oregano

Kosher salt to taste

Black pepper to taste
Smoked Paprika Taziki Sauce
1

Cup

plain yogurt

2

Tablespoons

lemon juice

2

Teaspoons

smoked paprika

1

Cucumber peeled seeded and diced

1

Teaspoon

garlic

1

Tablespoon

chopped dill

Salt and pepper to taste

2

Ounces

feta

optional
Instructions
Mix together all sauce ingredients. Chill two hours before serving. Store in non-metallic bowl.

Cook the lamb on medium-high heat for 10-15 minutes per side for medium rare. Let rest.

In a bowl, combine the cucumber salad ingredients.

Slice the meat paper thin. Place 4-6 slices on warm pita.

Top with taziki and cucumber salad.