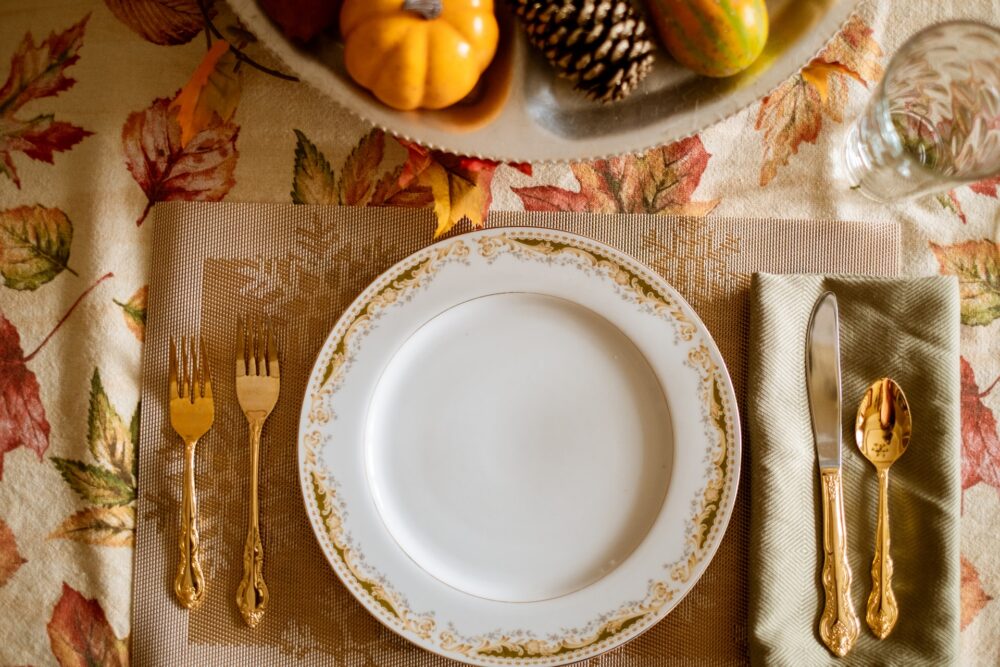 The provocative title refers to cooking the Thanksgiving turkey not the traditional North Jersey greeting. Turkey cooking is one of several controversial Thanksgiving topics. In my effort to go after a Nobel Peace Prize, I will attempt to resolve some of the more contentious components of the autumnal feast.
Stuffing in the bird or cooked separately. Anyone still clinging to the old fashioned stuffed bird method prepare for change. I will concede the point that the stuffing does taste better when cooked inside the bird. However, it also increases the risk of food borne illness and of a dry overcooked turkey. Antibiotics can cure the former there is no known cure for the latter. To ensure a safely-cooked turkey an internal temperature of 165° needs to be reached. Since the stuffing comes into contact with the raw turkey cavity the internal temperature of the stuffing also needs to be 165°. To achieve this, the lean breast meat will be about 185° reaching close to 200° after resting. As a result an unstuffed bird will be a juicier bird.
Every year at this time experts proclaim the newest way to make a foolproof moist turkey. Brining, deep frying and bag cooking all have their devoted disciples and there are some cooks who just flip (their turkeys) at Thanksgiving time. The theory behind flipping the bird is that the dark meat which is higher in fat is on the underside of the bird. Cooking the bird upside down allows the fat within the bird to melt and drip down into the leaner and drier white meat. There are two major drawbacks to this method. First off, cooking the bird for half the cooking time upside down yields a less brown and softer skin. This can be remedied by cooking the bird breast side up for the last 40 minutes of cooking and increasing the heat to re-crisp the skin. The second drawback is trying to flip a half-cooked, hot, juicy turkey. For a moist turkey I stick with packing butter between the skin and the breast and frequent basting with pan drippings. The result moist turkey and crispy skin.
The next menu debate is cranberry sauce versus cranberry relish. Canned cranberry sauce is perfectly acceptable, but lacks the flavor of simple homemade cranberry relish. Cranberries are touted for their antioxidants so it seems silly to cook, puree, strain and jelly, thus removing lots of the nutritional value. The sugared and uncooked variety just seems lighter. It can be enhanced with oranges or apples for natural sweeteners. This method lets the fresh natural taste of the cranberry shine through. It also tastes great the next day on a turkey sandwich on a crusty Kaiser roll.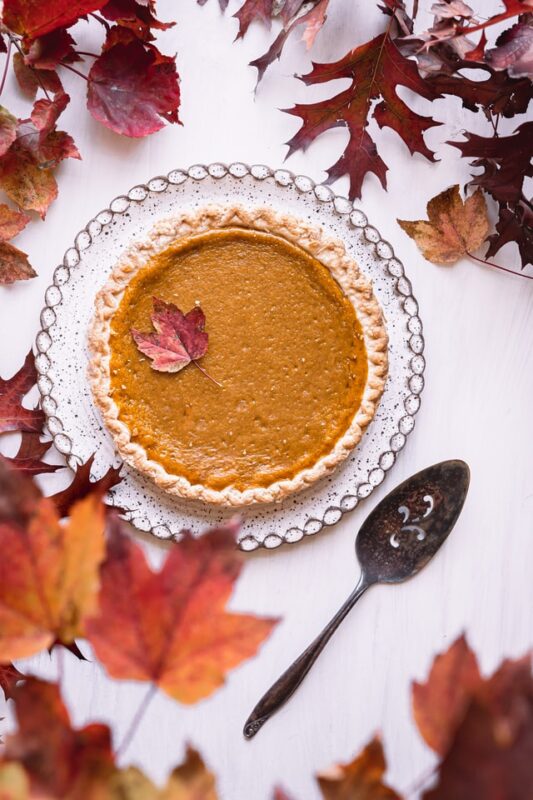 The next item can be very contentious. The potato. Mashed or sweet or both? I like sweet potatoes, but prefer them mashed or baked. The gloppy overly sweet marshmallow covered casserole should stay below the Mason-Dixon Line. As for mashed potatoes these questions must be addressed – Skin on or skin off? Smooth or lumpy? If you like smooth mashed potatoes try Yukon Gold potatoes they yield a nice golden color a buttery flavor and silky texture. For skin-on potatoes try older red-skinned potatoes. The small red bliss are too young and waxy and yield a gluey texture if overcooked.
The dessert debate usually comes down to pumpkin pie, sweet potato pie or pecan. Mincemeat pie has fallen along the culinary scrap heap once people found out what it was really made of. My solution is simple – make one of each. Sweet-potato-pecan pie is a Solomon-like solution if you truly want to minimize the amount of pie baking that you do. But the pies need to be homemade. Store bought pies just don't cut it for this holiday. Stick to the basics. Save the cranberry-pumpkin cheesecake or pumpkin crème brûlée for the restaurants at home. It should be home-baked pies.
This month have a Persnickety Thanksgiving with my recipes for Cranberry-Orange Relish with a splash of Grand Marnier, silky smooth Yukon Gold Mashed Potatoes and Mom-Mom's Holiday Pumpkin Pie with old-fashioned lard pie crust (optional but worth the effort to find the lard). Click here for a refresher on my recipe for a Traditional Roast Turkey. Until next month, Bon Appétit.
Fresh Cranberry-Orange Relish
Yield 1 pint, plus
Ingredients
4

cups

fresh cranberries

3

oranges

segmented and zested

1½

tablespoons

sugar

¼

cup

Grand Marnier

1

teaspoon

ginger

Pinch

salt
Instructions
Place cranberries zest, sugar, salt and Grand Marnier in food processor. Pulse until coarsely chopped.

Hand chop oranges. Fold into relish.

Refrigerate 24 hours.

Adjust sugar, if necessary.
Yukon Gold Mashed Potatoes
Ingredients
12

peeled quartered Yukon gold potatoes

2

sticks unsalted butter

1

cup

cream

Salt and pepper to taste
Instructions
Cover in cold water. Simmer until fork tender.

Heat 2 sticks unsalted butter in 1 cup cream until butter melts.

Run potatoes through food mill.

Fold in cream and butter mix until desired consistency is reached. For looser potatoes, add more liquid.

Finish with salt and white pepper to taste. For a twist, add diced scallions and horseradish.
Mom-Mom Halliday's Pumpkin Pie
The pie crust recipe will yield four pie shells. The filling recipe below makes enough for one pumpkin pie.
Ingredients
Lard Pie Crust
3

cups

flour

2

cups

lard

1

cup

ice water

1

teaspoon

salt
Pumpkin pie filling
1 15-

ounce

can Libby's Pure Pumpkin

NOT pie filling

2

eggs

plus 2 yolks

1 12-

ounce

can evaporated milk

½

cup

sugar

½

teaspoon

cinnamon

Pinch

salt

Pinch

ground cloves

Pinch

nutmeg
Instructions
Pie Crust
In food processor, add flour. Pulse in lard until it forms pea-sized balls. Pulse in ice water until dough just holds together. Form into ball. Refrigerate 30 minutes. Roll out and line nine inch pie shell
Pumpkin Pie Filling
In bowl, combine sugar, salt and spice. Beat in eggs and yolks. Add pumpkin. Beat until smooth. Beat in evaporated milk. Gradually pour into shell. Place in 425° oven. Bake 15 minutes. Reduce heat to 350°. Bake 45 more minutes. Remove. Cool 2 hours. Serve immediately or refrigerate.