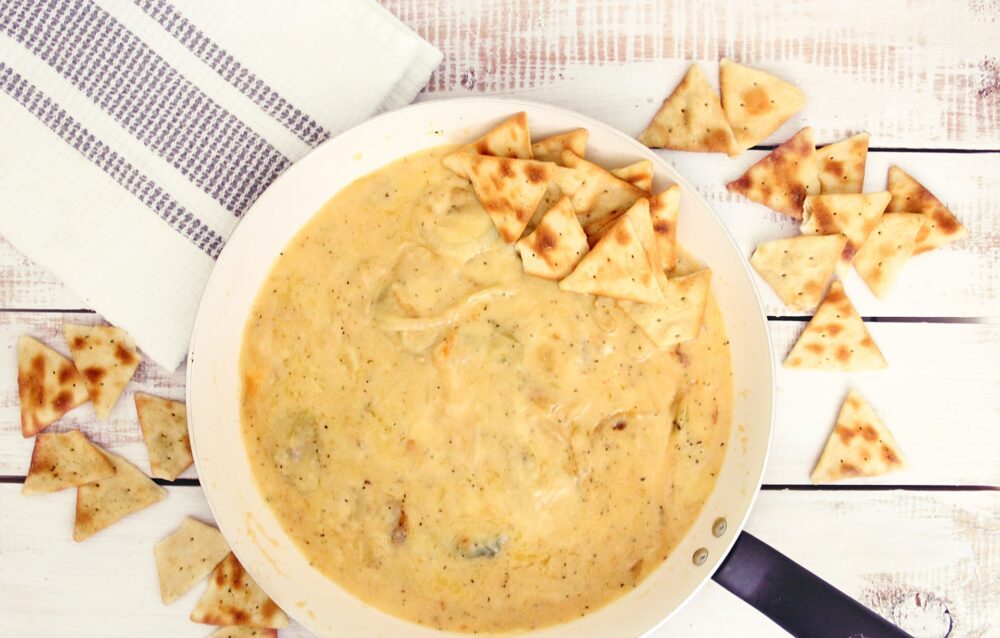 In the world of food and beverage, there are no two countries closer geographically, that are more diametrically opposed in how their cuisines are viewed, than France and Germany. Mention French cuisine and visions of haute cuisine abound. Crusty baguettes accompanied by wheels of ripe artisan cheeses. The names Careme, Escoffier and Bocuse are revered by culinarians around the globe. Paté de Foie Gras, Salad Nicoise, Coq au Vin and Sole Meuniere are the dishes future chefs practice to hone their craft. Speak of German cuisine, and most people picture lederhosen-laden house fraus carrying platters loaded with sausages and bread dumplings plump as themselves. Schnitzel, spaetzle and strudel don't carry the same culinary caché as anything French does to food lovers. France has ancient vineyards producing vintage wines with enticing bouquets. Germany has beer. There was a time in America when German restaurants dotted the landscape and Sauerbraten and red cabbage were beloved. German cuisine has become an anachronism in the age of global cuisines and it is a shame.
Germany's meat and potato-laden fare is more akin to the American diet than most other cuisines. German food is often highlighted by a penchant for sweet and sour flavor combinations that ignite the taste buds. German bread traditions are also very interesting. Most breads use a sourdough starter base. German pumpernickel, rye and potato breads are well known, but only skim the surface of the over 600 varieties of breads. Whole grains are preferred. Grain blends are common such as roggenmischbrot, rye-wheat, and kurbiskernbrot, pumpkin seed and dark rye.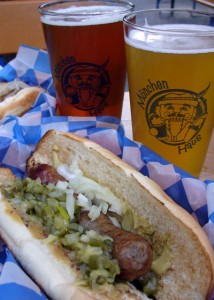 The breads often accompany smoked trout or the ubiquitous sausage. Germany is hog heaven with over 1,500 types of sausage. Bratwurst and leberwurst (liverwurst) are well known in this country. Knackwurst, landjaegerwurst, blutwurst andweisswurst are the best of the wurst that Germany offers. German mustard accompanies the sausage and the bread and has its own unique characteristics. While German cuisine is not renowned for spiciness, German mustard can clear the sinuses. German mustards come in a wide range of flavors from the brown sugar-enhanced sweet types of Bavaria to the horseradish-grained fiery blends of the north. Several types of mustard are found in each region. Most are coarsely ground and contain a blended combination of yellow, white, brown or black mustard seed depending on the flavor profile desired. Specific mustards accompany specific sausage. In Germany, even condiment usage is rigidly organized.
Even more regimented than mustard is the German attitude towards beer. The Reinheitsgebot or German Beer Purity Law of 1516 decreed only three ingredients could go in beer – water, barley and hops. The law was not just about beer. One of the prime reasons for the law was to prevent wheat and rye being used to eliminate price competition between brewers and bakers. German love for beer, bread and sausage is historic. Hops were first used in beer not for flavor, but as a preservative. The role of yeast in beer-making wasn't discovered until the late 19th century, hence it was not mentioned in the Reinheitsgebot. Although the law is no longer on the books, if it was we could not enjoy heiffeweissen the excellent German wheat beer, many brewers still cite it on their labels to reflect the pride and tradition German's have for their brewing heritage.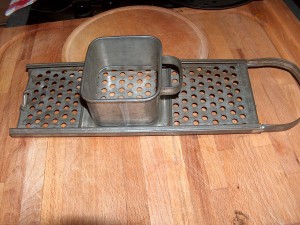 The love for Beer and Bratwurst immigrated to America with German immigrants and has become part of the national fabric. American cuisine owes a debt to Germany for introducing hot dogs, hamburgers and beer to us. We may have been a British colony, but football Sundays with fish and chips and blood pudding doesn't seem as enticing.
This October as cool air makes it safe to reenter the kitchen, make time to discover the German influence on the world of food. Re-visit traditional favorites like Jaeger Schnitzel with braised green cabbage and spaetzle, and a Persnickety tribute to the marriage of food and beer – Cheese Soup. Until next month, Guten Appetit.
Beer Cheese Soup
Ingredients
1

onion

diced

1

carrot

diced

4

ounces

butter

4

ounces

flour

36

ounces

beer

three bottles St.Pauli Girl®

3

cups

chicken stock

1½

cups

cream

4

ounces

shredded sharp cheddar

4

ounces

shredded gouda

4

ounces

shredded sharp provolone

1

tsp

dry mustard

Salt

1

bay leaf

Splash Worcestershire® and Tabasco®
Jaeger Schnitzel
Ingredients
Schnitzel
4 4-

ounce

slices pork loin

pounded very thin

4

ounces

olive oil

Egg

Panko breadcrumbs

Flour

Chopped parsley

Salt and pepper
Sauce
4

ounces

sliced mushrooms

3

strips bacon

diced

1

onion

julienned

1

cup

red wine

3

cups

veal stock

1

teasppoon thyme

Salt and pepper
Instructions
In separate bowls or plates, season both the flour and panko with salt and pepper. Add the chopped parsley to the panko.

Dredge the pork in the seasoned flour, then in egg wash. Press into the seasoned panko.

Place the breaded pork in heated sauté pan. Add olive oil. Cook schnitzel 3-4 minutes per side until golden brown.

Remove meat to platter. Keep warm.

In the same pan as you cooked the pork, add the bacon and brown. Then add onions. Cook until browned. Add mushrooms and lightly dust with flour. Deglaze with wine. Reduce by half. Add stock. Reduce until sauce coats back of spoon. Serve over pork schnitzel.
Green Cabbage
Ingredients
1

head green cabbage

shredded

1

onion

julienned

8

slices

bacon

chopped

2

teaspoons

butter

1

tablespoons

caraway seed

1

tablespoons

sugar

Juice of 1 lemon

¼

cup

cider vinegar

Salt pepper to taste

½

cup

water
Instructions
In large skillet, render bacon.

Add butter and onions. Cook until soft. Do not brown.

Add cabbage. Coat well.

Add sugar, caraway, and vinegar.

Cover. Cook on medium heat. If pan is too dry, add water. Cook until tender.

Season with salt pepper and lemon juice.
Spaetzle
A spaetzle maker makes it easy to create spaetzle noodles. You can use a colander or the non-sharp side of a cheese grater plus a spatula as a substitute.
Ingredients
For the noodles

2

cups

flour

½

cup

milk

4

eggs

Pinch

of salt

white pepper, nutmeg

Place flour in bowl. Add eggs and milk. Whisk just enough to incorporate season. Let rest half hour.

For the sauce

4

tablespoons

butter

4

tablespoons

fresh chopped parsley

Juice of 1 lemon
Instructions
Press through spaetzle maker into large pot of salted boiling water. Cook until they float. Remove with slotted spoon. Cool slightly.

To finish, heat butter in a sauté pan. Fry the spaetzle until golden brown. Toss with parsley and lemon juice. Serve with Jaeger Schnitzel.