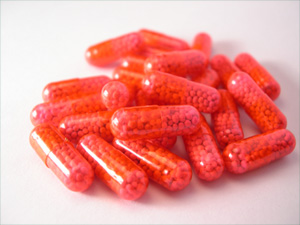 By Linda Steenrod & Dr. Bob Moffatt, DVM
This month's topic is a serious one, especially to me, since I almost lost one of my dogs to toxic poisoning this past year. Thanks to great veterinary care and quick actions on their part, she is still alive, doing better all the time, and soon to be off medication – we all hope!
There are many toxins that your pet can be exposed to truly by accident, many that are not toxic to us but which are to animals. But careful vigilance and forethought can keep your pet(s) safe, happy, and healthy!
The most reported toxins for animals are:
Human medications
Insecticides and herbicides
Rat & mouse poisons
Household toxins such as cleaners, batteries, & liquid potpourri
Outdoor chemicals such as antifreeze, fertilizers, & ice melts
Plants – too many to list here, but get a list from ASPCA!
Certain people foods such as raisins, grapes, chocolate, onions, garlic, and a newer one, Xylitol – a substitute sweetener found in sugarless gums, candies, and other sugarless foods
Many of the above, even though we cannot imagine our pets eating them, are ingested because they smell good, taste good, or just present a curiosity for our pets to explore. It's up to us to be aware and try to stop trouble before it happens.
But, if there is trouble, you need to:
Stay calm.
Get your pet away from the poison.
Call your vet immediately.
Check for normal breathing and behavior, and give all symptoms to your vet, including how and where your pet came in contact with the toxin.
Follow your vet's advice – if you must take your pet to the hospital, bring the suspected toxin and packaging with you.
Do not try to treat your pet yourself!
Keep your vet's phone number handy – or memorized – as well as the ASPCA Animal Poison Control Center number, (888) 426-4435, and the number for an emergency vet in your area. Accidents often happen on weekends or holidays!
Precaution is the best step – I've learned the hard way – but in the event of a problem, Quick Action in getting to your Vet is a life saver – Really!
Cape May Area Emergency Contact
Cape May Veterinary Hospital, Dr. Bob Moffatt
694 Petticoat Creek Lane
(609) 884-0054
www.capemayvet.com
We'll have more on toxins and your pet's safety another time.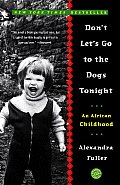 This month's Good Read:
Don't Let's Go to the Dogs Tonight
by Alexandra Fuller