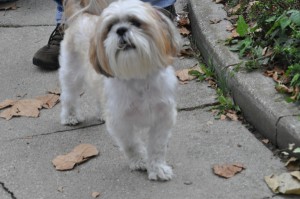 When you are visiting Cape May for the day, or if you are traveling to Cape May for a visit of several days, but cannot find a dog-friendly accommodation (more on dog friendly accommodations in a month or two!) there are several doggie day cares, pet sitters, doggie boarders, and kennels in the area; and also a great shop to purchase toys, treats, and necessities for your pets. Several of these options are listed below for your convenience.
Whether for a few hours, a day, or longer, you will want to research several choices since, just like people accommodations, each of these pet care businesses offers a variety of services in a variety of settings, and you will want to check to see which type of facility, and which specific facility best meets your, and your doggie's needs. Check to see if the facility you are looking into is insured and certified. You as well as the pet care business you choose, will want to make sure that your pet is cared for happily and safely.
AND, you will want to plan in advance. By working in advance, you will be able to insure that you get a dog-friendly accommodation for the dates/time you want OR that you are able to reserve space for your pet at a boarding or day care facility of your choice. You will also want to know area vets and emergency facilities, just in case. Planning in advance will insure that both you and your pet have a safe and happy vacation.
Linda's Recommendations
Dog Days Pet Store
Located in the Washington Commons Mall, they offer special doggie treats, pet toys, leashes, collars, bowls, and even pet themed people goodies such as notepads, socks, throws, and much more. Be sure to stop by while you're staying in and visiting Cape May, and be sure to buy only safe toys and treats for your precious pets, which you will find here at Dog Days.
McCullough Pet Boarding and Sitting
Located right in Cape May, they offer a wide variety of services which include overnight boarding, pet sitting, and doggie day care. They will transport your dog to the vet, groomer, etc. and even do state-to-state transportation. They also do on site pet sitting, dog walking, feeding, changing/cleaning litter boxes for a one time only or more stop. Again this could be for one day, overnight, or long term care. They will also will do light grooming such as nails, brushing, bathing, and ear cleaning. Contact them at joannem@comcast.net or find them on Facebook
Ruffing Ranch
Located in the Cape May Court House area, these former vet technicians provide day care services with "taxi rides" to and from, if needed. They also provide in-home pet sitting. Contact them at RuffingRanch@yahoo.com or visit them on Facebook
Zoo Sitters
They provide pet sitting including dog walking, pet feeding, house sitting, litter box changing/cleaning, and local transportation. zoositters.com
Windrift Kennels
Located in Cape May Court House area, they provide boarding, grooming, and day care with indoor and outdoor runs. Contact them at www.windriftkennels.com
When choosing a doggie day care, boarding facility, or kennel, also ask if you can bring your pet's regular food and bottled water. This will help to avoid digestive upset from changes in diet or water. Also, be sure to bring any medications and specific care specifications for your pet, your pet's special bed/pillow or crate, and collars with identification and leashes to insure a safe and happy stay away from home.
Emergency Care
While you are in Cape May, whether your pet is with you in a pet friendly accommodation or visiting a boarding or day care facility, in the event of a veterinary need or an emergency, you will need to know who to contact. We have had several guests who visited the vet while here and were very happy and satisfied with the help, advice, and care they received. We had two guests who even returned and – on purpose – included a visit to the vet since their dog "liked the vet better than the vet at home."
Cape May Veterinary Hospital. Located at 694 Petticoat Creek Lane in Cape May you can reach them at 609-884-1729.
South Jersey Veterinary Emergency Service. Located at 535 Maple Avenue in Linwood you can reach them at 609-926-5300.
********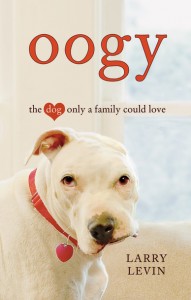 GOOD READ of this month: Oogy – The Dog Only a Family Could Love by Larry Levin. Oogy and Larry visit local libraries in order to help raise funds for local animal shelters. This book would make a great holiday gift, especially as we look to the New Year for hope, love, and encouragement in days ahead. Oogy will show you all that and so much more. Enjoy!