You're hungry, but it's not dinner time, and you're craving…something. Hey, there are no calories on vacation, right?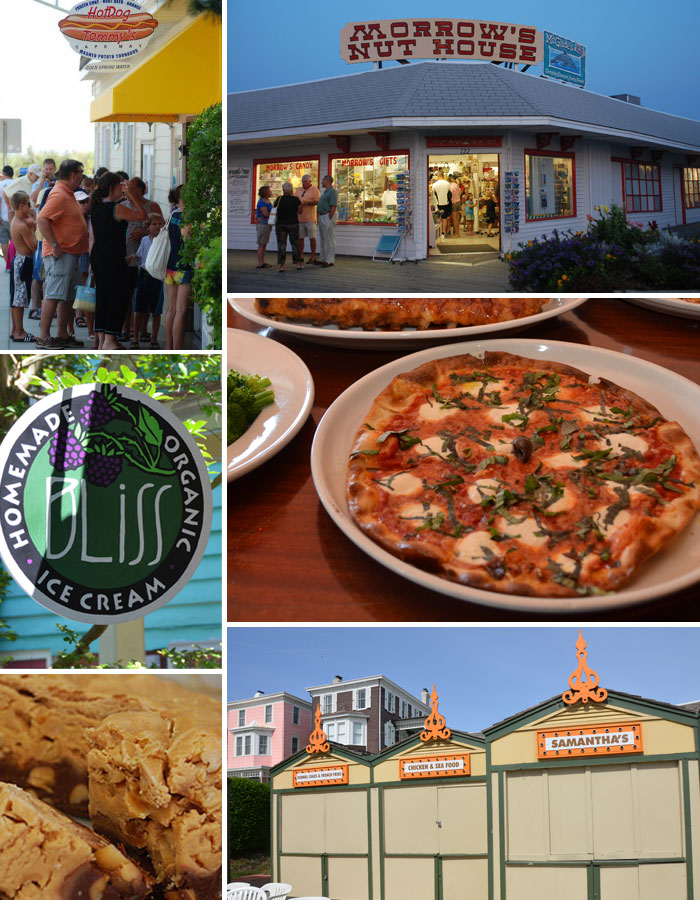 Clockwise from top left: People line up every summer for Hot Dog Tommy's. Munch on fresh popcorn and roasted nuts from Morrow's Nut House. The pizzas at Lucky Bones are great for sharing with a beer. Grab some fried Oreos (careful: they are addicting) at Acroteria. You know you want a fudge sample (plus a pound for later) from the Original Fudge Kitchen. Try a unique flavor combination, like Lavender Honey, at Bliss Homemade Ice Cream.
Where are your favorite places for a quick bite?