Throughout the year on Facebook, we ask what you think about what's going on in Cape May. Here are highlights from the past year and what you had to say about them.

Congress Hall repaints its lobby green – March 21, 2012
"Bring me a cocktail!"
Robert C. Ransom
"Interesting, Might take some getting used to, but it's nice. Just don't mess with the Brown Room!"
Sean Ramsden
"Not liking it, Sorry. Looks like the color of a golfing club."
Carolyn Leshock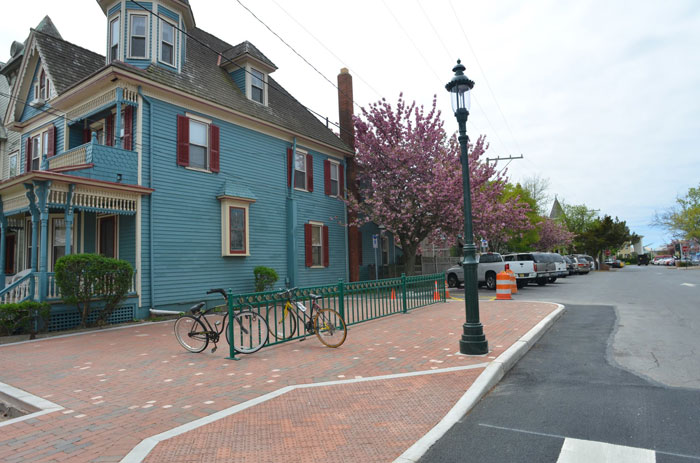 The Carpenter's Lane project is almost complete – April 19, 2012
"Looks beautiful!!! Nice compliment [sic] to the beauty of Cape May."
Patricia Vlachos-Lowman
"Beautiful!!!! Like the rest of Cape May!"
Rose Hass Scimone
"There used to be more trees, I think."
Francesca Cacioppo Geores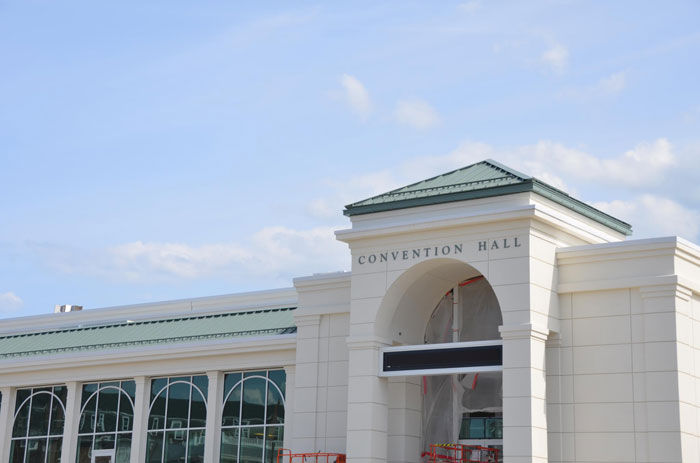 A scrolling marquee goes up at Convention Hall – April 26, 2012
"I'm happy to see a beautiful new building but think the marquee ruins the look! Couldn't the architect come up with something more creative and suitable for Cape May?"
Patricia Sain
"For a town that promotes its historic heritage, it is VERY TACKY!"
Chuck Hinchcliffe
"At least it is built and into the finishing stages. The scrolling marquee doesn't look garish. Cape May is still the quaint Victorian place it has been. It is about balance. Change is difficult to accept. High time to work on acceptance and continue to support all that is Cape May."
Connie Laubach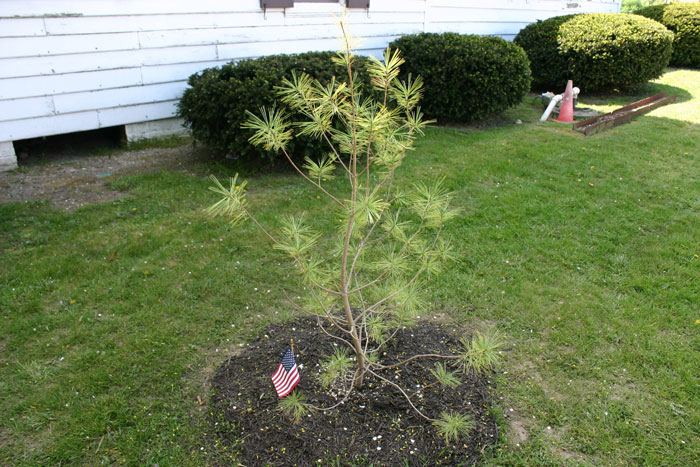 Cape May received one of only 35 Eastern white pine grown from seeds that traveled aboard a space shuttle flight in April 1997. – May 1, 2012
"I've seen enough 1950's B movies to know how this is going to turn out. The space radiation is clearly going to turn it into a killer ravenous carnivorous plant. It should be excellent for drawing in tourists, assuming it doesn't eat most of them."
Keith Castner
(Jessica awards this "Best comment of the year!")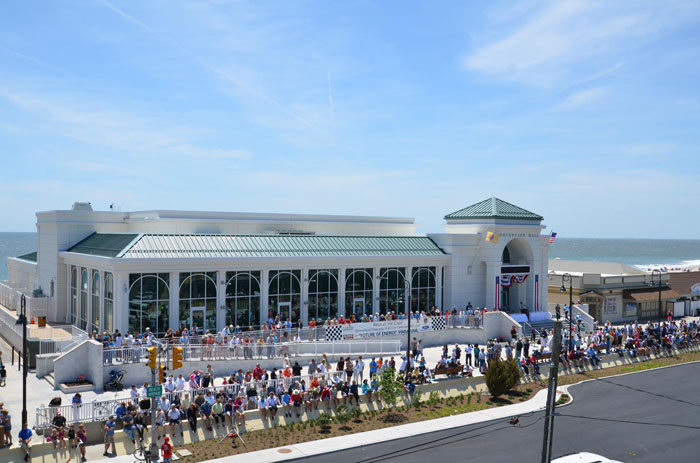 Convention Hall Opens – May 23, 2012
"Wow! Swanky! Can't wait to see it this summer!"
Mandy Zimmerman 
"Beautifully modern, but I'd like to see Victorian period architecture design."
Kimberly Jean Remington 
"Nice..but it's just not the same."
Monica Kamm Pope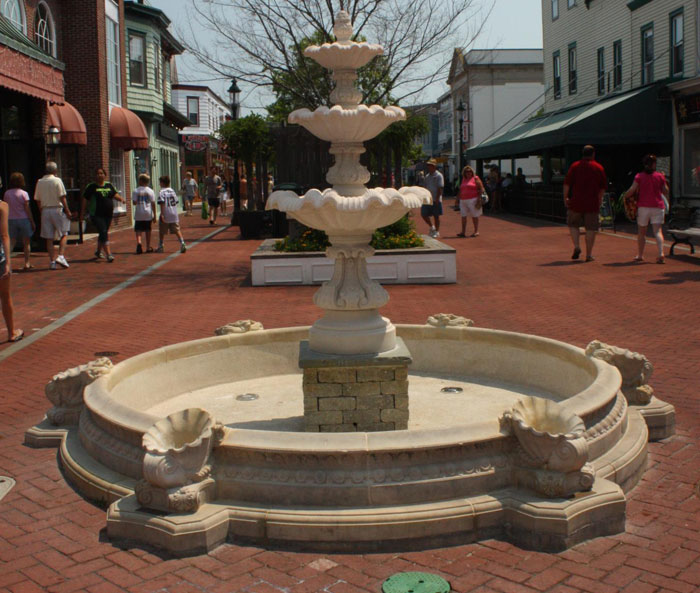 Vandals decapitate a fountain on the mall – June 22, 2012
"It's sad that there are people like this in the world with nothing better to do."
Theresa Rossi Vollman 
"Hope they make them pay for repairs!!"
Barb Kessel 
"That's terrible…I hope they pay!"
Julia Domanski Weber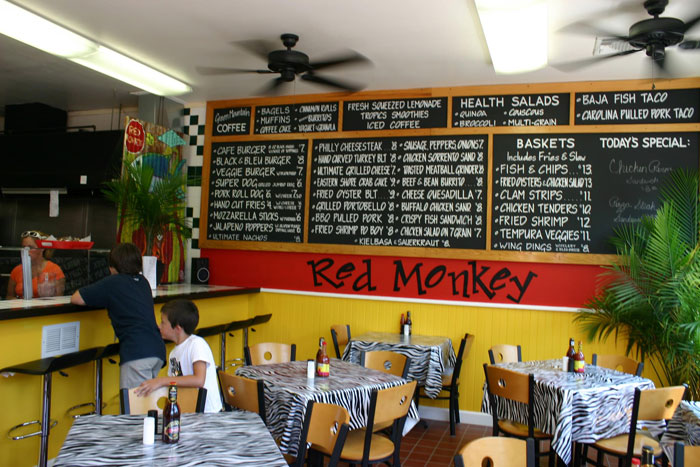 The Red Monkey replaces The Lemon Tree – June 28, 2012
"I so hope their french fries are as good as The Lemon Tree."
Lillian Monahan Olejnik 
"Sad that the Lemon Tree is gone, but happy that there is something new to check out!"
Julie Shubin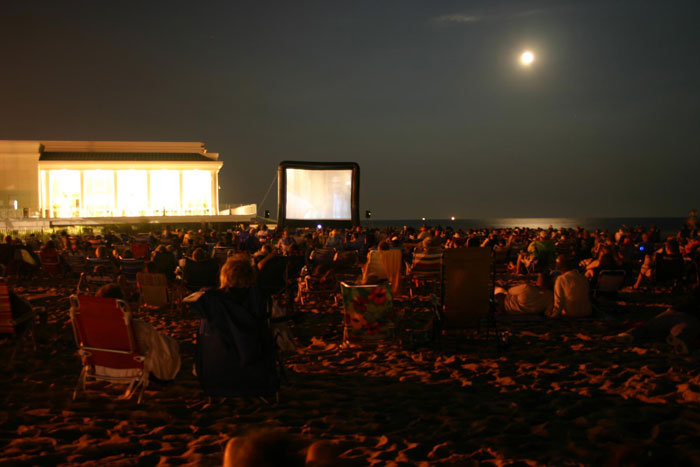 Record-breaking attendance at Movies on the Beach – August 14, 2012
"Can't wait for jaws!!! Starting our vaca early just for it!"
Jessica Kemling 
"outside movies under the stars!"
Sheila A Lewis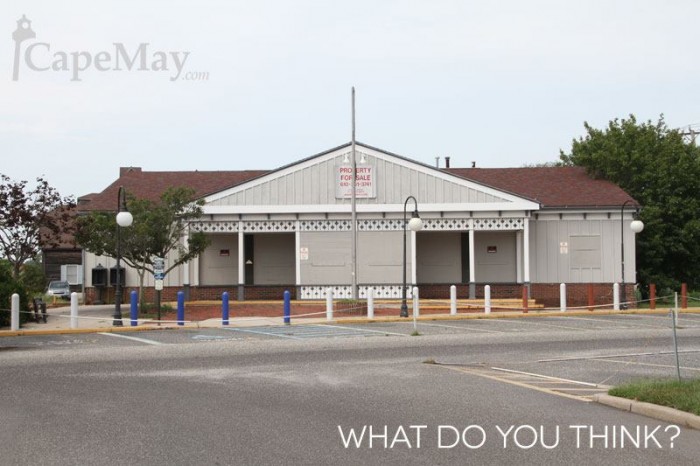 Wawa is still sitting empty (since 2008) – September 5, 2012
"Miss it a lot, was a very convenient from where we stayed!"
Dave N Linda Cernugel 
"It is an eye sore."
Betty Matthews 
"Haven't been there for awhile. Did not know that it was closed. Use to like to go there every morning by bike from the B&B. Use to pickup newspapers and also snacks to keep in the B&B in between meals. I liked it very much and will miss it."
Ed Slomka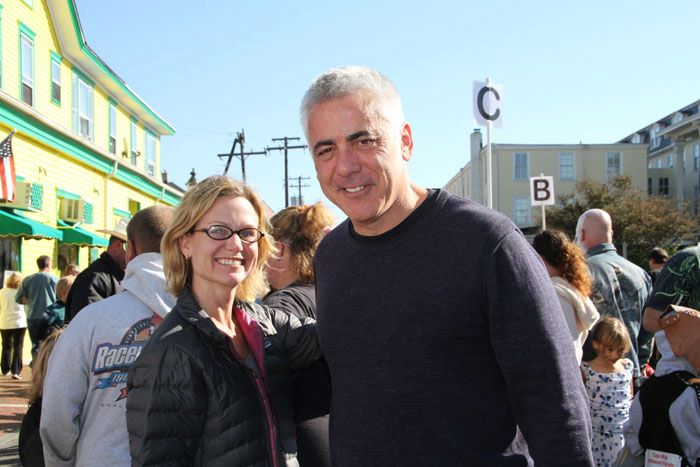 Actor Adam Arkin visits Cape May – October 22, 2012
"He was next to me when I was checking out. Too cool!"
David Smuts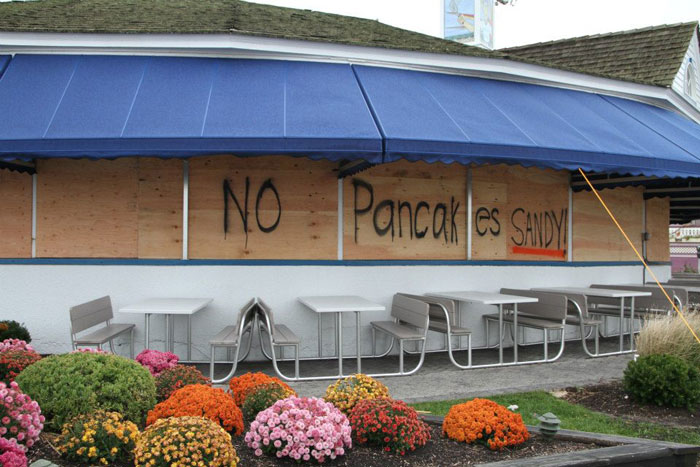 Hurricane Sandy hits Cape May – October 28, 2012
"Glad that overall, your damage was not too bad. Looks like everyone was prepared."
Sue Stough VanWyk
"We so love our Cape May and are thankful she made it through….keep us posted if help is needed in clean-up."
Dawn Palacios 
"We've been worried sick about town."
Lauren Krawiec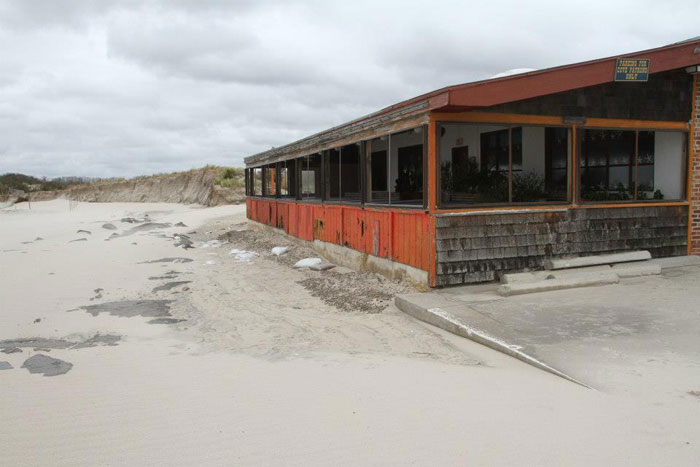 The Cove Restaurant is still standing, despite news reports! – October 30, 2012
"Little Cove restaurant! Still standing!! Yay!!"
Elayne Weiner
"Takes a licking and keeps on ticking. Lost a ceiling fan on the porch."
Edward Johnston 
"Looking forward to having breakfast their [sic] in July."
Rich Esposito
***
What do you have to say about 2012? Tell us below!