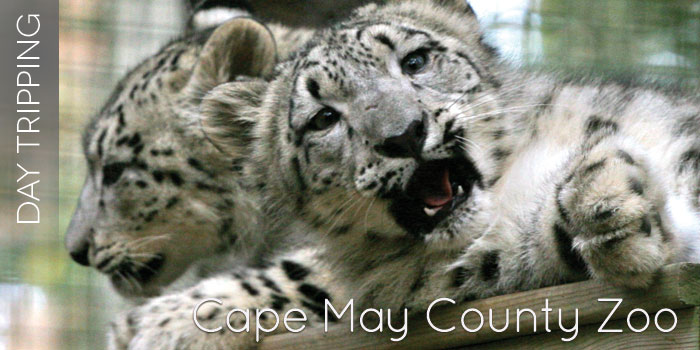 Did you know a peacock has a super loud mating call? It's a scene, man. And that a lion's roar can be heard really far away? How do I know this? No, I haven't been to the African Savannah or wherever it is where peacocks live; just went to Exit 11 off the Garden State Parkway ̶ about a 15-minute drive from anywhere in Cape May.
Right there, about a mile off the main road, lies the Cape May County Park and Zoo, and wait till you see what's inside. Lions and tigers and bears? Oh my!
Once school lets out, my kids and I crank Schools Out for Summer by Alice Cooper and roll the windows down ̶ a move that would be far more rebellious, say, if they weren't only in preschool and my car was a cool '57 Chevy and not a Honda minivan. We start looking for little trips to take for a morning or afternoon that gets us some culture, fun and sun. Our first trip of choice is usually the zoo.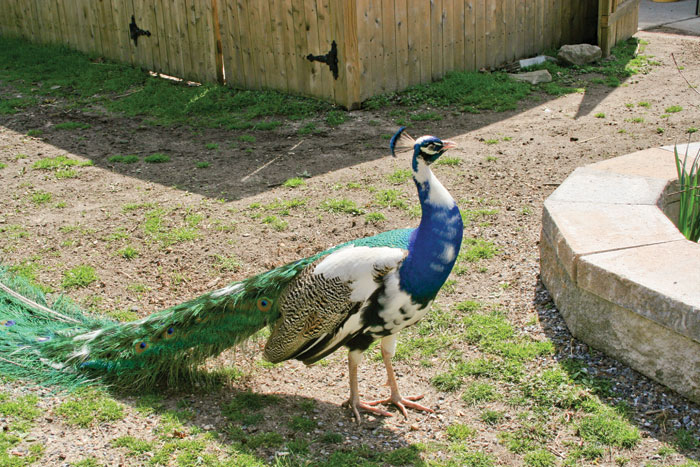 The Zoo and Park sit on 85 acres of land. The zoo has over 550 animals, representing 250 species. The best part? Even though this sounds like a lot to take in, the zoo is very manageable and can be walked through in an hour, or three, depending on the length of time your children will give you.
On our zoo day, we pack a lunch (there are picnic tables on the park grounds), and head out early. Crowds can build up quickly in summer mainly because the zoo has free admission. You heard that correctly. There is no charge to go to this zoo. They only ask for a donation. Be prepared to give one, it's very hard to say no to the kind, retired man who hands you a map and holds a bucket out towards you as you pass through the entrance.
As we drive in, my boys completely forget we are going to see wild animals and beg me to go to the playground. The park and zoo have two really cool ones that sit adjacent to the front parking lots. They are busy with kids almost all year round. I say, "We'll go after the zoo if you're good," and this usually settles down my beasts. Note: if you go on the smaller kid's playground behind the big one, try the blue twirly cups. They are better than a ride at Great Adventure.
Once inside the zoo, you are treated to a snowy white owl. We call her Hedwig even though we don't know if she's a boy or girl. One day I'll be able to read the signs that tell all about the animals… but it hasn't happened yet. Right after you visit Hedwig, you'll most likely meander toward the goats and chickens. There is food available for purchase (bring some quarters) and it's fun to let the animals eat right out of your hand. My kids love this part. I can still imagine the goat's big dark pink tongue sticking out and grabbing the food from my palm. The zoo has antibacterial soap dispensers right there. I love that part too.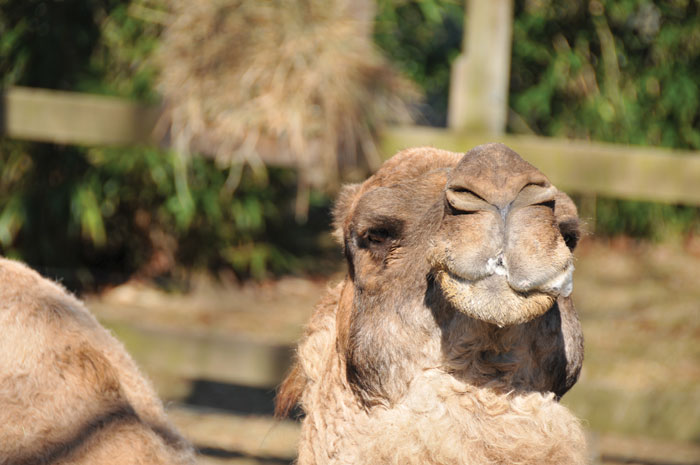 From the goat and chicken coop, you can head in a couple of directions. We usually keep on a straight course and watch the pair of bald eagles fly around or just look majestic up on their perch. This path also leads to the indoor bird exhibit. The one (and only) time we went through, my little one got startled by the two birds that often greet visitors as they pass through the vestibule. Use caution if you have someone who doesn't like loud sounds. But if you do go in, it's a pretty awesome experience to have birds flying around you with no cages and all freedom inside the room.
Outside of the bird exhibit and near the bald eagles, you can usually find a peacock or two strutting around. They mate in spring, around late March/early April, but if you're lucky, you'll see a male in full plumage. Just be aware that they make a loud sound with their call. There are also guinea hens walking around there.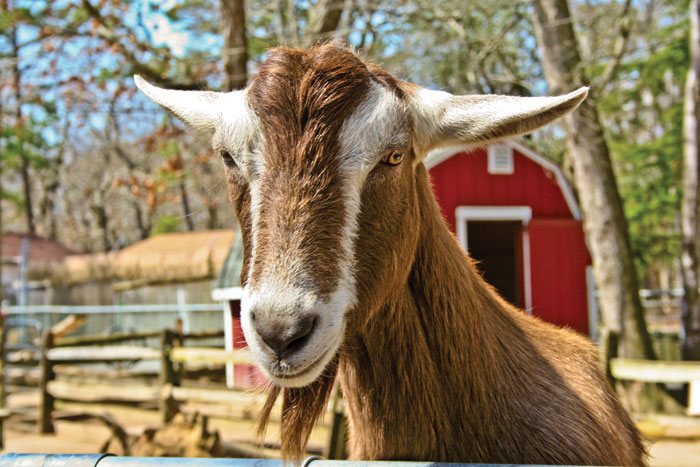 All paths at the zoo lead to something pretty awesome. My boys, Salem and Finn, like the African Savannah area the best. And I think I do too, though when I walk through the large gate and up the boards, I can't help but think what would happen if I was left at the zoo with the animals all Jumanji style.
Through these forested lands, you'll find signs telling which trees are which (these we read) and eventually you'll come to the main attractions, though there is plenty to see and hear along the way. Once the forest clears, the savannah comes into view and (gasp!) there's a giant giraffe just a few feet away. No cages, just separated by space. Awesome! There are also bison and ostrich in here, but they seem to play second and third fiddle to the spotted crew. Zebra and bongos also live in this area.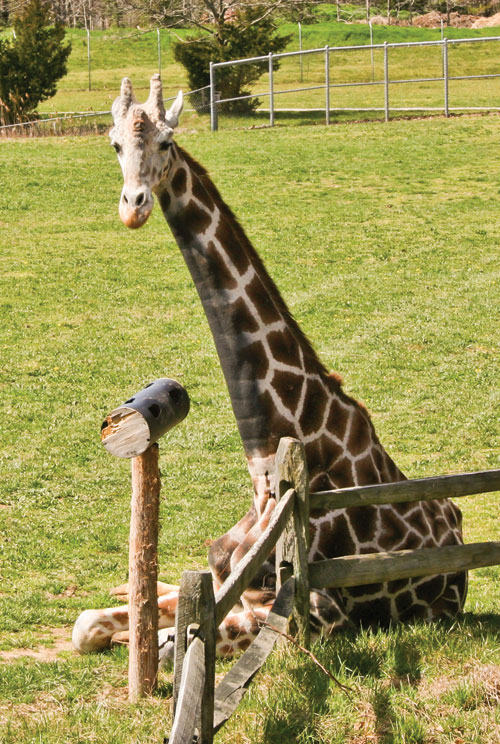 The zoo is laid out so well that you never feel like there isn't a place to pull off the main drag, give your baby a bottle, or your big girl a sippy cup. Food isn't allowed in the actual zoo – but drinks are. You will get thirsty walking around if the weather is sunny and warm.
And the zoo knows this, which is why we have alligator and other various animal-shaped sport bottles in our kitchen glass cabinet. Every so often along the zoo paths, there is a cart selling lemonade in those cool cups. Cave in – the lemonade is on the verge of sickly sweet, but it's relatively inexpensive for a souvenir and a drink. Plus you'll have quiet kids for at least five minutes. Worth it!
If we have a red letter day at the zoo here is what happens: We see the lion roar a giant roar and pace back and forth. The alligators are out (though it's debatable whether they are real – their stillness is unnerving). The cheetah is on the move. All the lemurs are playing with each other (Zooboomafoo!). The two bears are walking around their cool area. And, finally, we spot the capybara.
There are so many animals at the Cape May County Park and Zoo, you'll leave a little smarter than you arrived, having added a few species to your knowledge. There's both a cute factor (snow leopards), a scary one (Burmese python!), and a fun factor (train and carousel rides) – all in all, the zoo is a winner no matter the day or season.
The Cape May County Park and Zoo is open 364 days a year, closed on Christmas. For more information, visit www.capemaycountyzoo.org.