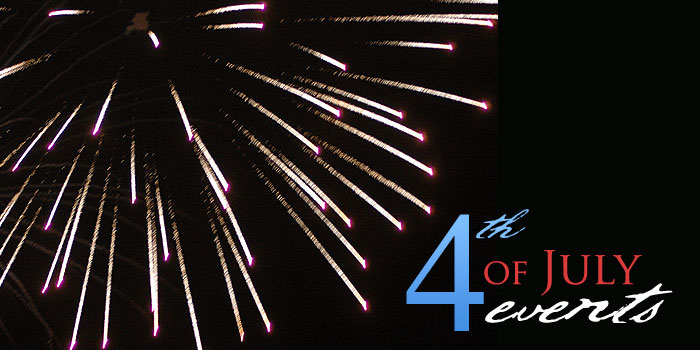 Cape May is one of the most wonderful places to be on the Fourth of July. All throughout the town there are multiple events to attend during the week of the 4th.
On July 3, Lower Township hosts a Festival & Fireworks. Beginning at 5 p.m. there are rides, food, entertainment and fun for all. Fireworks begin at 9 pm. Located on the Bayfront in North Cape May, between Lincoln and Emerson Ave. Rain date July 5.
On both July 3 and 4, from 7-9 p.m., take an excursion on the Cape May Whale Watcher to see fireworks on the Delaware Bay (July 3) and on the Oceanside in front of Congress Hall (July 4). The trip includes free pizza and hot dogs, a little dolphin watching, the sunset and of course the incredible fireworks display. Visit www.capemayresort.com for tickets and more information.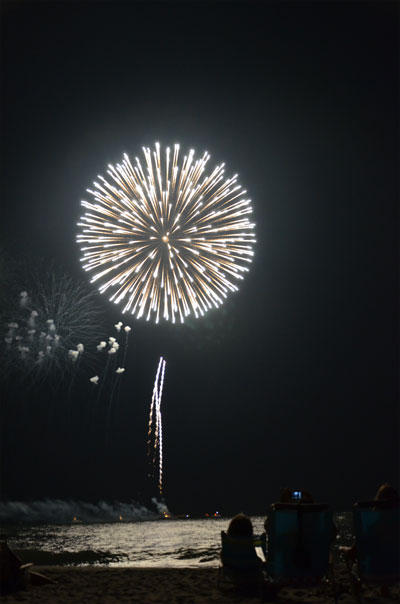 On July 4, find yourself at Congress Hall for carnival games, face painting, balloon twisting, family lawn games and more, 4-9 p.m. rain or shine. On the veranda there will be the Congress Hall Festival Choir's Patriotic sing-a-long with live music. At 5 pm, there is a picnic on the lawn featuring all American barbeque favorites and apple pie for dessert. Tickets are $12; bring your own chairs and blankets. Congress Hall also has a seated event – The Lobster Bake. Tickets are $85 for adults and $35 for children. The buffet begins at 6:30 p.m. and includes Maine lobster, clams, sirloin steaks and more. Reserve a table for the veranda or keep cool in the ballroom. Cash bar available. Call 609-884-8421 for tickets and more information. These events are sponsored by The City of Cape May, The Chamber of Commerce of Greater Cape May and Northstar Marine Inc.
At the Rusty Nail, entertainment includes Gregg Carpenter at 4:30 p.m. and Red Mare on at 9:30 p.m.. Gregg Carpenter makes everyone feel right at home covering all of your favorite tunes. He's known to have a soft spot for songs that make you want to sing-along-with selections ranging from the Beatles to Steely Dan to James Taylor. The band Red Mare has grown out of a collaboration of seasoned musicians with many ties to the Cape May area. Rose Kelly, Ed Dobbs, Chuck Manich, and Andy Vernon have earned their chops in the Cape May-Philadelphia music scene.
At 7:30 p.m. in Rotary Park (Lyle Lane between Decatur and Jackson Streets) listen to the Congress Street Brass Band. Bring your own beach chair or relax on one of the comfortable park benches. Enjoy and participate in the lively music and dancing.
Cape May's fireworks display begins at dusk, approximately 8:45 p.m. The fireworks are shot off a barge in the ocean and are visible from the promenade.
Wildwood also has Fireworks on the Beach event, located at Pine Ave. The event is free and visible from almost anywhere in the Wildwoods. Visit www.wildwoodsnj.com for more information.
On Saturday July 6 at 1 p.m., Cape May hosts its 34th Independence Parade on Beach Avenue near Convention Hall. The Fourth of July parade features a multitude of floats with marching bands, bicycle brigades, scout troops and more for all ages to enjoy.
On Saturday July 6 and Sunday July 7, there are afternoon concerts, patriotic programs and family activities and more at the Historic Cold Spring Village. Visit www.hcsv.org for more information.