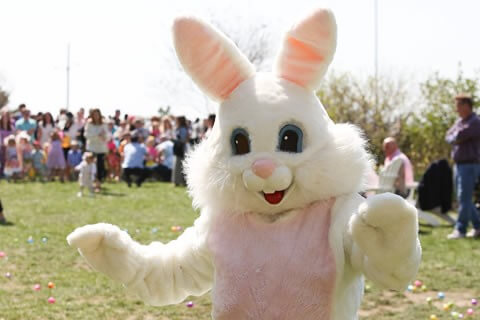 If you're coming down for the day or spending the week here in Cape May, here are just a few places that you might want to try. If you know of anyone else doing anything for Easter please email us at Hello@CapeMay.com and we will add them to our post. Happy Easter Everyone!
---
Cold Spring Brewery:
Easter Kegg Hunt April 3rd 12 pm – 4 pm
Start at Cold Spring Brewery and ask a tasting room server for your answer sheet. Follow the directions to explore Historic Cold Spring Village for eggs. When you find an egg, open it up and answer the question to move to your next clue. At the end, put your answers inside the Easter Kegg. One lucky winner with the correct answers will be drawn on Easter, Sunday, April 4th Please understand due to Covid-19 restrictions entrance to the Village is only through the Seashore Road gatehouse 735 Seashore Road. While at the Village we are requiring all guests to wear masks. Exception for children under 2 years of age. Please practice physical distancing (6 feet) and be mindful of other guests and Village staff.
Learn more about the Easter Kegg Hunt.
---
Inn of Cape May 11:30-2:30
Easter Day Brunch
Aleathea's Omelette Crabmeat, Asparagus Tips & Havarti Dill $14
Veggie Omelet Onions, Peppers, Mushrooms $8.50
Lobster Omelette Lobster Meat & Onion, Topped With Hollandaise $15
Meat Lover Omelette Bacon, Sausage, American Cheese $9
Crab Omelette Crab, Asparagus, Cheddar Cheese $12.50
Orange Pecan French Toast Stuffed With Gran Marnier, Sweet Cream Cheese & Pecans $13
Berry Cobbler French Toast Stuffed With Mixed Strawberry And Blueberries & Cream Cheese, Topped With Raspberry Coulis $13
Malted Belgium Waffle Powdered Sugar $9
Chocolate Chip Pancakes $8
Eggs Benedict
Canadian Bacon, Poached Eggs, & Hollandaise Sauce $11
Aleathea's Benedict Crabmeat, Poached Eggs & Hollandaise Sauce $14
Lobster Benedict Lobster Meat, Poached Eggs, Topped With Hollandaise Sauce $16
Lox & Bagel Smoked Salmon, Tomato, Red Onion, Cucumber & Capers Served With Plain Or Everything Bagel $14.
Steak & Eggs Prime Rib, Eggs Any Style, And Home Fries $19
Surf & Turf Prime Rib, Crab Meat, Eggs Any Style And Home Fries $23
All Sandwiches Served With Small Caesar Salad And Potato Salad $15
Crab Cake Topped With Lettuce, Tomato, Onion On A Brioche Bun
House Burger Burger Topped With Cheddar Cheese, Lettuce, Tomato, & Onion On A Brioche Bun
Vegan Burger Beyond Burger Topped With Lettuce, Tomato & Onion On A Brioche Bun.
Flounder Panko Crusted Flounder, Lettuce, Tomato, Onion, Swiss On A Brioche Bun
​Starters
Beef Carpaccio Raw Paper Thin Filet Mignon, Red Onion, Capers, Field Greens, Pecorino Romano Cheese, & Horseradish Sauce $​10.
Baked Brie Oven-Baked Brie On Puff Pastry With Strawberries And Grapes. Topped With Raspberry Coulis. $8
Burrata Burrata Cheese, Shaved Hard Blend Cheese, Roasted Red Peppers, Cherry Tomatoes, Greens, Balsamic Reduction $9.
Caesar Salad Romaine Lettuce, Croutons, Blended Shaved Hard Cheeses, Made Caesar Dressing $10.
Call Aleathea's For Reservations (609)884-5555
---
Beach Plum Farm: Easter at the Farm
Celebrate Easter at Beach Plum Farm with a farm-fresh Spring feast, Easter Egg scavenger hunt, live music, and lawn games. Dine on Seared Salmon, Honey Glazed Ham, Roasted Pork Loin, and Vegetable Pot Pie while exploring the farm gardens and expansive grounds. We'll take advantage of our farm's beautiful outdoor spaces with open-air seating, allowing everyone the space they need.
Reservations required seatings available at 11am, 12pm, 1pm & 2pm. $55* for adults, $20* for children ages 4-12 To reserve this exciting Easter event, please email Gabrielle Sceia.
Email: GSCEIA@THEBEACHPLUMFARM.COM One-hour time slots can be reserved for seating and ordering your food—but afterwards, stay as long as you like! *Pricing noninclusive of tax and gratuity. Reservations are nonrefundable.
---
The Ebbitt Room:
Easter Prix Fixe Menu $75 Per Person
Annas Parker Rolls with Whipped Honey Butter
1St Course
Wedge Salad
Jumbo Crab, Confit Tomato, Bacon, Blue Cheese, Radish Avocado & Louis Dressing
Cavatelli Pasta
Pancetta, Morel Mushrooms, Sweet Peas, Pecorino, Lemon Butter Brodo
2Nd Course
Spring Lamb Chops
Pomegranate Cucumber Tabouleh Salad, Mint Chimichurri, Apricot Honey Glaze
Prime Rib Roast
Herb & Garlic Potatoes, Creamed Kale Gratin, Amarena Cherry Jus
Dessert
Carrot Cake, White Chocolate Mousse, Orange Citrus Curd
Honey Lavender Crème Brulee, Spring Apricot Compote
Visit The Ebbitt Rooms website.
---
Elaine's:
Take selfies with the Easter Bunny on our lawn from 8 am – 2 pm. Kids will get a surprise from the Easter Bunny while supplies last. Breakfast will be on the regular menu. The Bunny goes home at 2 pm. Open 8 am to close.
---
PSI: Easter Day Brunch Easter Sunday from 10:00 am to 2:30 pm. The menu will be a three-course prix fixe priced at $45.00 per person and children $25
First Course
Wild Mushroom Bisque, House Croutons, Truffle Crème Fraiche, Micro Herbs
Charcuterie & Cheese Plate, Whole Grain Mustard, Grilled Crostini, House Pickles, Honey Roasted Nuts
Roasted Beet & Arugula Salad, Goat Cheese, Pistachios, Peppercorn Aioli, Lemon Oil
Yellowfin Tuna Tataki, Cabbage Slaw, Miso Hoisin Vinaigrette, Wasabi Tobiko
Slow Roasted Pork Belly, Blackberry BBQ, Truffle Potato Salad, 63° Egg, Micro Celery
Beef Tartare Toast, Dijon, Haricot Vert Salad, Radish, Quail Egg, Truffle Aioli, Grilled Ciabatta
Second Course
1301 Eggs Benedict, Canadian Bacon, Spinach, Home Fries, Truffle Hollandaise

*Jumbo Lump Crab Supplement 10*
Twin Fried Egg Bowl, House Sausage, Potato Hash, Peppers, Onions, Herb Gravy, House Biscuit
Chilled Rare Tuna Salad Bowl, Quinoa, Arugula, Tomatoes, Crispy Wontons, Wasabi Aioli
Crispy Skin Salmon, Spring Mushroom Risotto, Asparagus, Red Wine
Braised Lamb Fusilli, Broccoli Rabe, Roasted Red Peppers, Onions, Wild Mushrooms, Grana Padano
"Steak & Eggs," NY Strip Steak, Fried Eggs, Sweet Pepper Hash, Arugula, Truffle Hollandaise
PSI Ground Prime Burger, Aged Cheddar, Apple Slab Bacon, LTO
Balsamic Onions, Truffle Aioli, House Cut Potato Wedges, Brioche Bun
Burger Supplements | Seared Foie Gras 18 | Wild Mushrooms 5 | Lobster Salad 15
Third Course
Steamed Toffee Pudding, Caramel, Vanilla Ice Cream
Chocolate Pots de Crème, Peanut Butter Mousse, Compressed Strawberries, Pistachio Ice Cream
Strawberry Panna Cotta, Green Tea Ice Cream, Crushed Almonds, Berry Puree
Berries and Cream, Strawberries, Blueberries, Raspberries, Blackberries, Chantilly Cream
Executive Chef Carl Messick Sous Chef Jeremy Palumbo
Vist Peter Shields Inn website.
---
Blue Pig Easter Sunday, April 4th
Put on your Sunday best and join us for Congress Hall's Easter celebration! Enjoy a delicious brunch in the Blue Pig Tavern and Ballroom, lawn games, and photos with Blue the Pig and the Easter Bunny. Cape Resorts guests and those with dining reservations may access the property on Easter Sunday.
---
The Reeds at Shelter Haven:
the Reeds at Shelter Haven's iconic Easter Brunch in Stone Harbor
The Reeds at Shelter Haven is bringing back its iconic Easter Brunch this year, offering a four-course meal for family members of all ages – complete with views of Shelter Haven Basin. Taking place from 11:00 am – 4:00 pm Easter Sunday. Menu highlights for adults include dishes such as crispy pea risotto cake, chilled melon soup, apricot & mustard glazed ham, and chocolate fudge cake with macerated strawberries while a specially curated kids menu for family members 12 years and younger include peanut butter and jelly French toast with bacon, Jello star with fresh berries and Easter "bark" and cookies.
Reservations are required and can be made by calling (609)368-0100.