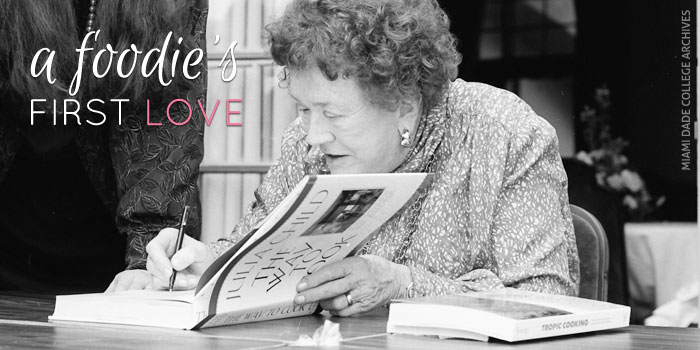 First loves are never forgotten. They tend to ignite a passion and open your eyes and soul to what you truly desire. This is definitely true for me. She was an older woman and she enticed me with wine and food. I discovered her on a rainy afternoon on a PBS station out of Boston. Much fanfare has surrounded Julia Child lately on the occasion of her centennial and she still inspires a deep passion for food in cooks and chefs of all differing abilities.

That was and is one of Julia's enduring legacies the passion for food. She wasn't the best technical chef. She would drop and burn things and even cut herself. Still, she persevered in the quest to create meals that nourished both body and soul. Julia preached that food was an event for the senses not just fuel for the human machine. The whole process of cooking was to be savored not just the dishes that ended up on the dinner table. Buying food is not a chore, but the starting point of creation that is as important as properly sautéing or braising. Finding a perfectly ripe tomato or the perfect cut of meat should bring the cook as much joy as tasting the final product. Enjoy every part of cooking and life to the fullest is one of the many lessons Julia taught me.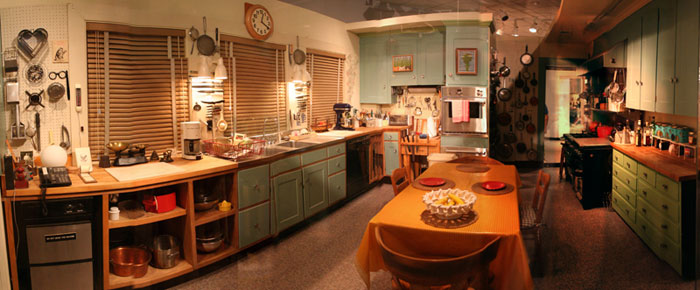 Mistakes don't matter. Get over it and move on. There is much still to enjoy. Your soufflé looks like a flat tire? Start over. When you finally get it right, it will taste that much better. Perseverance was her hallmark. Just pour another glass of wine and soldier on. These memories of Julia have sustained me when dishes were total disasters. To a chef, the acronym WWJD means What Would, Julia Do. She taught me that the food and the process were larger than me. She taught that it was better to learn from our failures than to dwell on them. Crack a joke, then get back to the task at hand.
Any reminiscing about Julia would be incomplete without mentioning the world of food she exposed to us. I am often asked what my favorite Julia Child dish is. Without thinking, the words Coq au Vin pour smoothly out of my mouth like Bordeaux going from the bottle to the glass. For me transformed to chicken from boring to majestic. This has become my go to feel good dish it never fails to rejuvenate or inspire me much like the woman who first taught me how to make it. From there I learned the joys of boeuf Bourgogne, salmon en croute, oeufs a la neige (floating island) and many more dishes. I learned to appreciate their history and the skills and patience required to produce this magnificent legacy of cuisine.
Julia appeared at a time when Swanson's and McDonald's had co-opted our food heritage. She showed us the food legacy of the French. She taught us not only how to prepare food but how to enjoy it as well. This month, fill a glass with Cote du Rhone or Riesling and make these dishes that evolved from the ones I learned from the woman who taught me to love and appreciate food. Until next month, Bon Appétit and Save the liver.
Olive Oil Poached Tuna with Salad Niçoise
Traditionally, this salad is served with canned tuna, usually oil packed. Since fresh tuna is readily available around the Jersey shore, here is a way to prepare fresh tuna for this salad. Vinaigrette makes 1½ cups
Ingredients
1

hard cooked egg per person

6

olives per person

½

tomato per person

1

red potato per person

cooked sliced

6-8

blanched green beans per person

Mesclun greens

Anchovies

1

lb

tuna

3

cups

olive oil

for the fish

6

cloves

garlic

2

sprigs thyme

3

sprigs rosemary

2

shallots

minced

2

Tbsp

chopped parsley

1

tsp

thyme

for the vinaigrette

1

cup

olive oil

for the vinaigrette

⅓

cup

red wine vinegar

Salt and pepper
Instructions
Heat 3 cups of oil with herbs and garlic.

Cut tuna in chunks. Season liberally with salt and pepper. Let rest 1 hour.

Make the salad using eggs, olives, tomatoes, potatoes, green beans, mesclun greens, and anchovies.

For the vinaigrette, whisk together shallots, parsley, thyme, 1 cup olive oil, red wine vinegar, salt, and pepper. Chill one hour. Shake vigorously before serving.

Poach the tuna on medium heat for 15-20 minutes until well done.

Chill in oil or serve warm over niçoise salad set up.