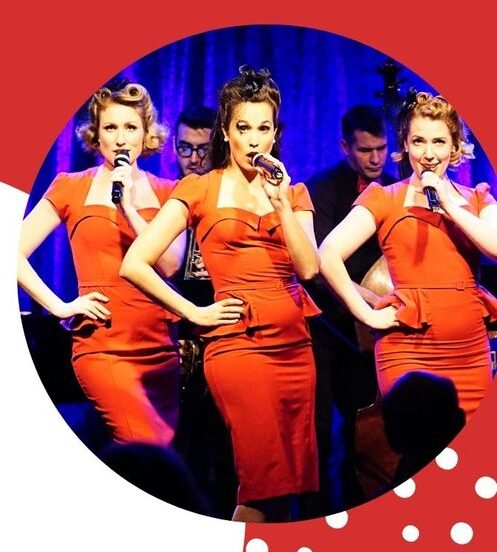 Cape May Holiday Reception and Concert at Convention Hall
Have yourself a swingin' holiday with America's Sweethearts!
This fabulous New York City-based trio is thrilled to be back in Cape May – and this time with their live band! The Sweets are sure to get your toes tappin' with classic big band numbers, Andrews Sisters favorites, and holiday tunes. With songs like 'Sisters', 'Christmas Island', and 'Boogie Woogie Bugle Boy', you'll be snuggling up to your sweetie in no time. Make your holiday season a little Sweeter with America's Sweethearts.