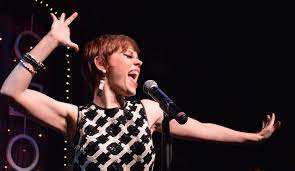 Cape May Stage presents: Carole J. Bufford in Concert
One Night Only at Cape May Stage's Robert Shackleton Playhouse.
BroadwayWorld's Vocalist of the Year, and Gold Medal winner of the American Traditions Vocal Competition
With fresh takes on classic multi-generational songs, expect an evening of powerhouse vocals, stories behind the music, and Bufford's inimitable delivery of songs you love and perhaps a few new discoveries. The show features music made famous by Judy Garland, Sophie Tucker, Louis Armstrong, Jerry Lee Lewis, Elvis Presley, The Animals, The Beatles, Creedence Clearwater Revival, Sting, Tina Turner, Prince and more.