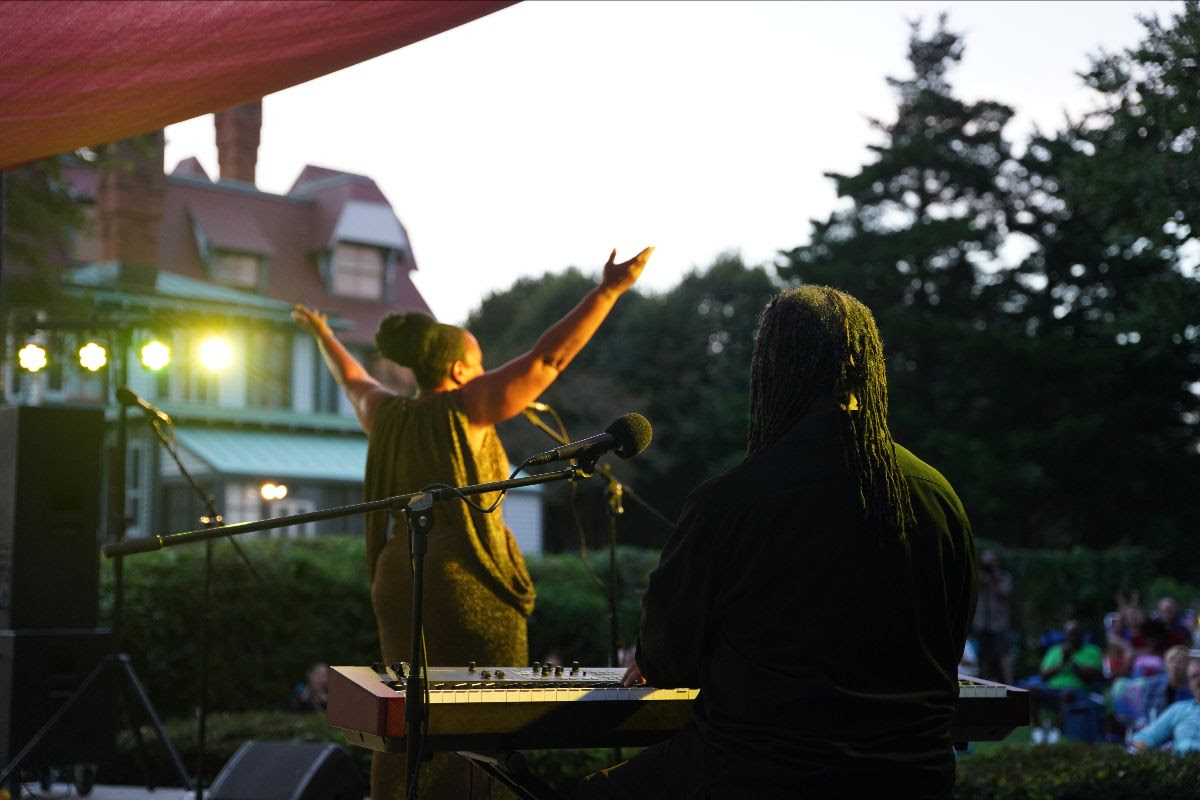 Exit Zero Jazz Festival
The Spring Exit Zero Jazz Festival takes place in Cape May, NJ. May 5-7, 2023. International touring artists perform on 2 outdoor stages on the grounds of the Exit Zero Ferry Park, located at the Cape May Ferry Terminal. Music at Exit Zero Ferry Park runs from 11am-6pm each Festival day, May 5, May 6, and May 7.
Cape May bars and restaurants will host many genres of music May 5 – May 7. You might find yourself one minute second-lining to a New Orleans brass band, and, in the next, snaking through town behind a 22-piece Brazilian drum bloco. The joy of the Exit Zero Jazz Festival is in the discovery of incredible music and musicians you may never have known existed.
The Line-up:
Philly vs. New Orleans: Adonis Rose & The Big Easy All-stars / Friday, May 5 / Cape May Convention Hall
Samara Joy / Saturday, May 6 / Cape May Convention Hall
Carlos Henriquez: Tito Puente & Tito Rodriguez Centennial Celebration / Sunday, May 7 / Cape May Convention Hall
Philly Vs. New Orleans: Orrin Evans Philly Jawn / Friday, May 5 / Cape May Convention Hall
Arturo O'farrill & The Afro Latin Jazz Orchestra / Saturday, May 6 / Cape May Convention Hall
Camille Thurman With The Darrell Green Quartet / Sunday, May 7 / Cape May Convention Hall
Joanna Pascale Charlie Sepulveda & The Turnaround / Saturday, May 6 / Cape May Convention Hall
Okan, Women-led Afro-cuban Roots & Jazz Brassville Brother Joscephus & The Love Revolution Tatiana Eva-marie & Avalon Jazz Band Brianna Thomas / Cape May Convention Hall + Carney's Other Room / Friday + Saturday, May 5 & 6
Young Monk Project, Curated By Jazz At Lincoln Center / Cape May Convention Hall